Kelly: Sweetsville Video Gift Set ©2003
This is Kelly's second video. Kelly and her friends are on adventures in Sweetsville, a place made of candy. I haven't seen the video, so can't tell what it is all about but everything with these Sweetsville kids is about candy and other goodies. Kelly and Keeya is sold together with the video, here a VHS, not sure these came as a DVD as the Kelly Dream Club Video. It's a bit like Charlie and the Chocolate Factory, where instead of Willy Wonka you find Duke de Sucre as the head of the whole candy world.
More and detailed photos in my (Swedish) blog.
© Dolls and photos all belong to me, unless otherwise noted.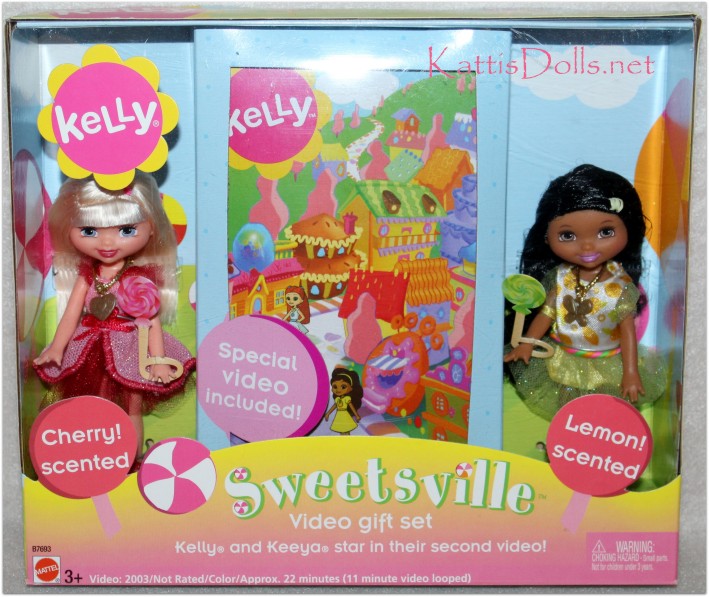 B7603 Kelly Sweetsville Video Gift Set, ©2003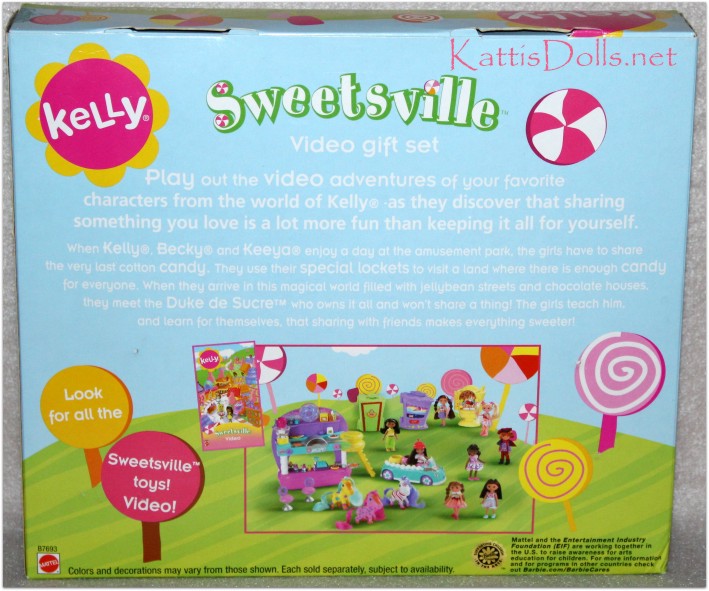 -