The Flintstones ©2003
As the Flintstones movie got released Mattel made a set of Kelly sized dolls of the main characters. There is also a set of Pebbles and Bam-Bam but I still need to get around to buy that set. I remember someone in KellyKlub made the kids out of a Nikki and Krissy doll. Adorable.
More and detailed photos in my (Swedish) blog.
© Dolls and photos all belong to me, unless otherwise noted.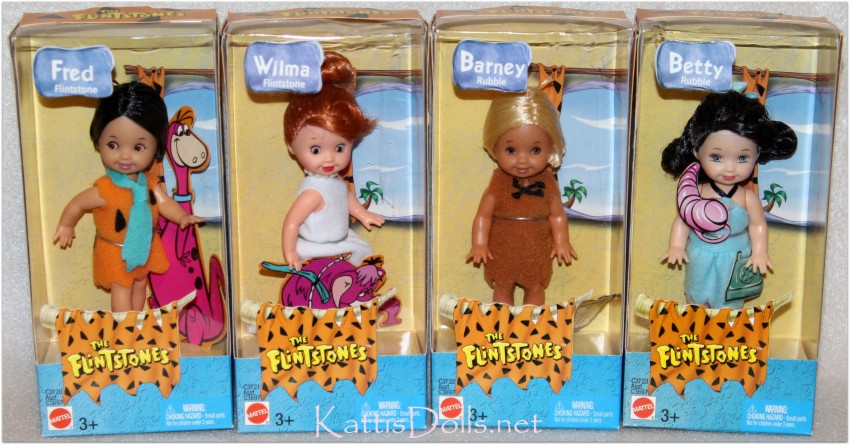 The Flintstones, ©2003
Asst. C3697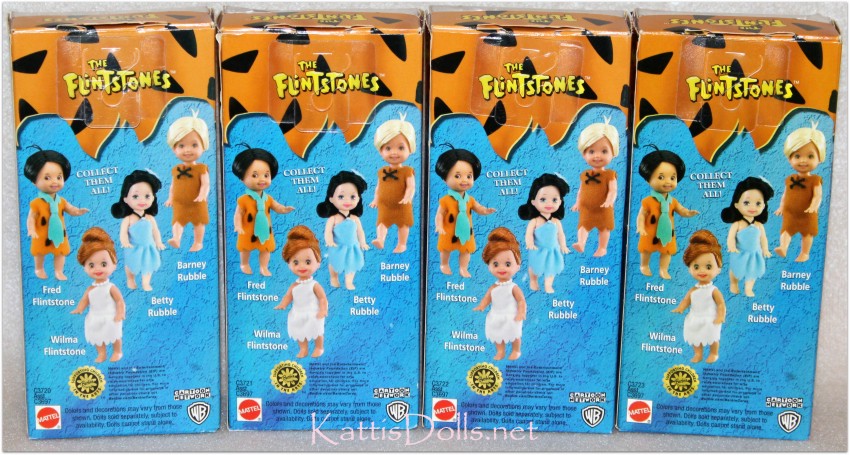 -