Scooby-Doo ©2003
Scooby-Doo! Mattel made the ghost hunting quartet into Kelly sized dolls and Kelly collectors that love anything mini me and Kelly sized took these to their hearts. The Barbie sized dolls came with a Scooby, but Daphne brings a cardboard version of the crazy dog. Fred has a spooky monster, Welma a book (of course) and Shaggy brings a box of Scooby Snacks.
More and detailed photos in my (Swedish) blog.
© Dolls and photos all belong to me, unless otherwise noted.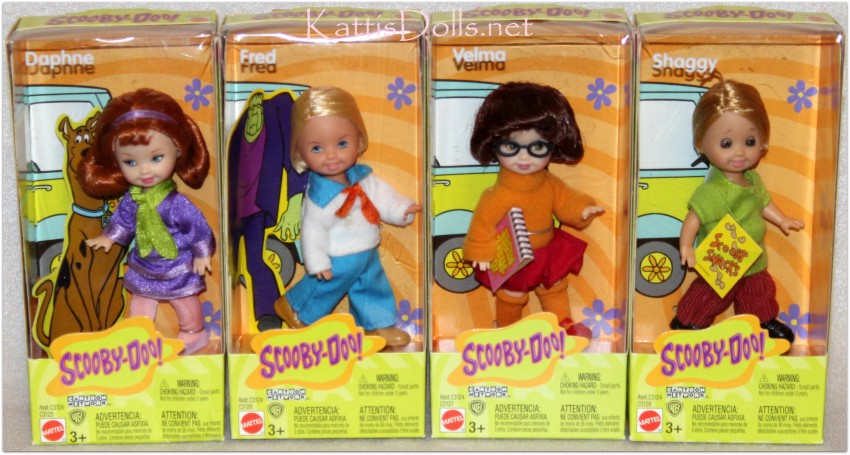 Scooby Doo!, ©2003
Asst. C3124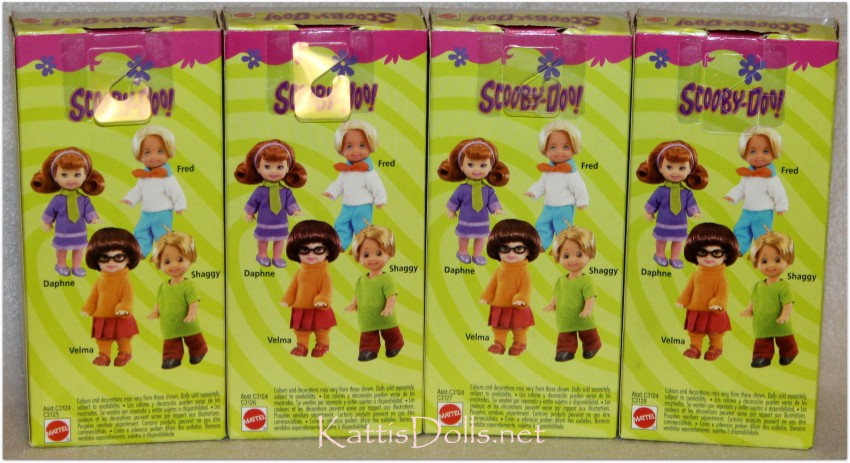 -