Kelly/Shelly FairyTale Collection ©2003
The Fairytale Collections from previous years got some of the dolls reprised in a new set, and one had a new look. We have four dolls from The Nutcracker and four dolls from Rapunzel. None of the dolls have their own names, but all are "Kelly as...". Collectors still called them Kelly, Jenny, Kelly AA, Lorena/Maura and Melody. What is very different, is the Peacock Princess, that in the previous version had a short hairdo with two poufballs, while this one have long red curls.
More and detailed photos in my (Swedish) blog.
© Dolls and photos all belong to me, unless otherwise noted.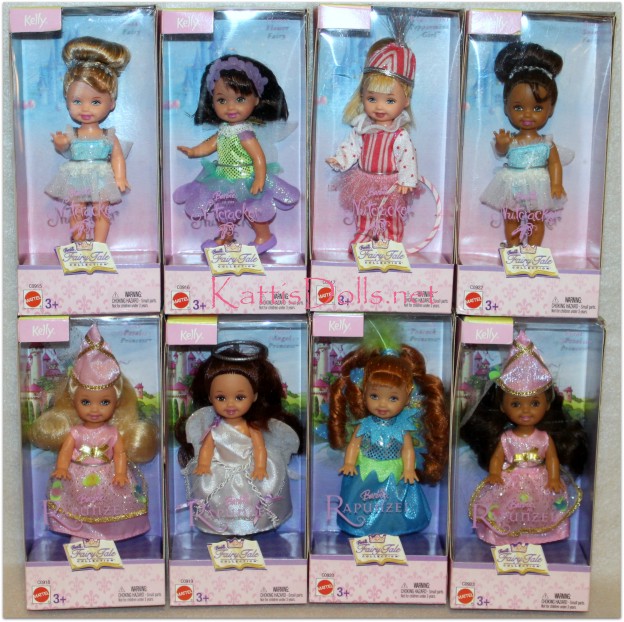 Kelly/Shelly: FairyTale Collection, ©2003
Asst. C0914 (Shelly)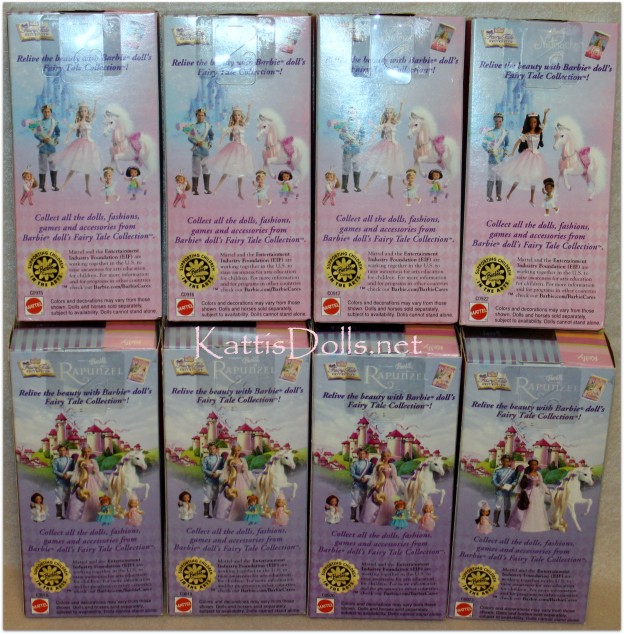 -