Kelly/Shelly: The Nutcracker ©2001
Barbie in the Nutcracker is one of Barbie's many movies. For the movie we got a huge set of Kelly dolls. This is the most dolls in the same series ever released. And the AA dolls outnumber the Caucasian! One of the characters is AA only while the other come in two skintones. Pure love!
We have the Gingerbread Tommy, Snow Fairy Kelly/Shelly, Major Mint Tommy, Flower Fairy Jenny and Peppermint Girl Kelly, all in two versions. Tommy as Colonel Candy is AA only. The AA Jenny is a first!
More and detailed photos in my (Swedish) blog.
© Dolls and photos all belong to me, unless otherwise noted.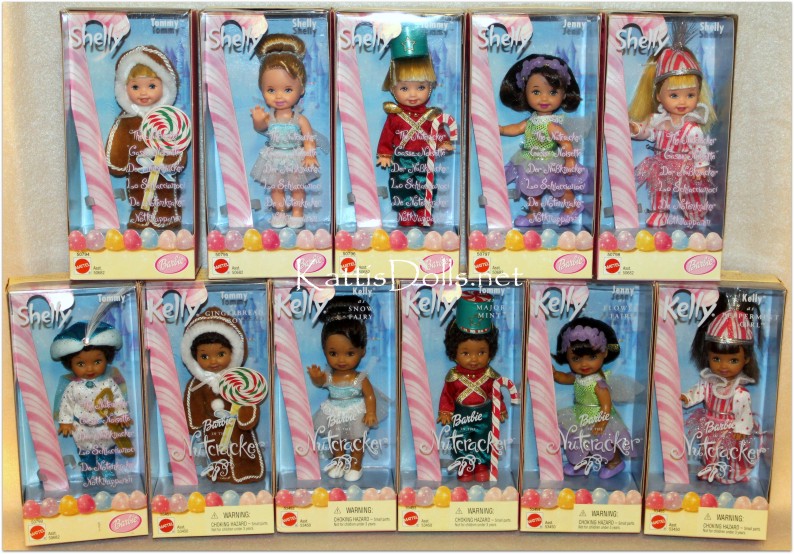 Kelly/Shelly: The Nutcracker, ©2001
Asst. 50682, Asst. 53450 (AA)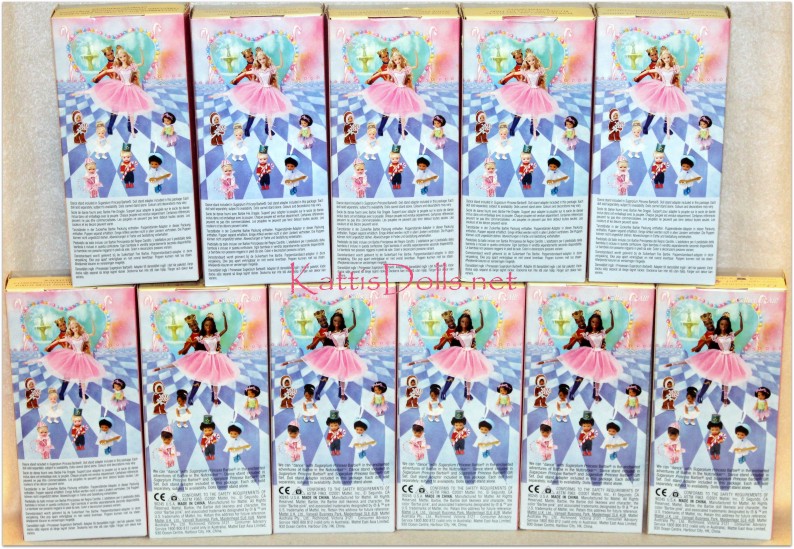 -
-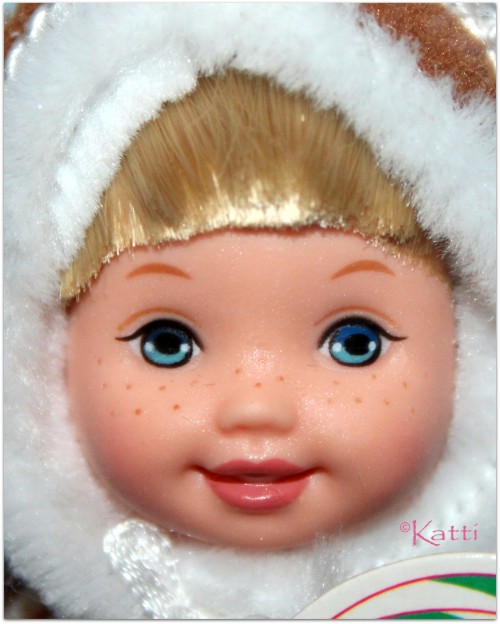 50794 Tommy as Gingerbread Boy, ©2001
-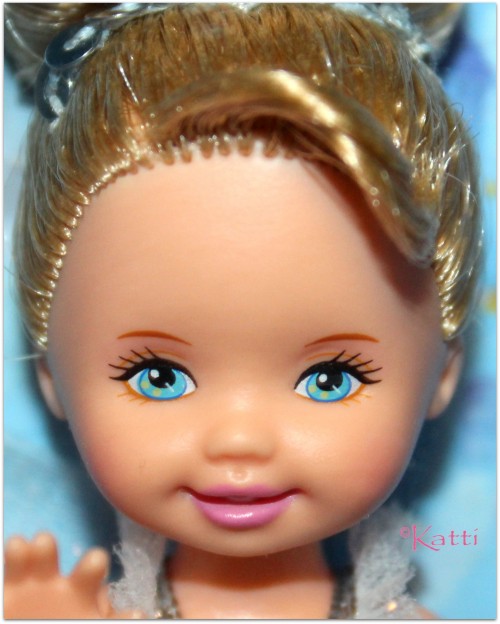 50795 Kelly as the Snow Fairy, ©2001
-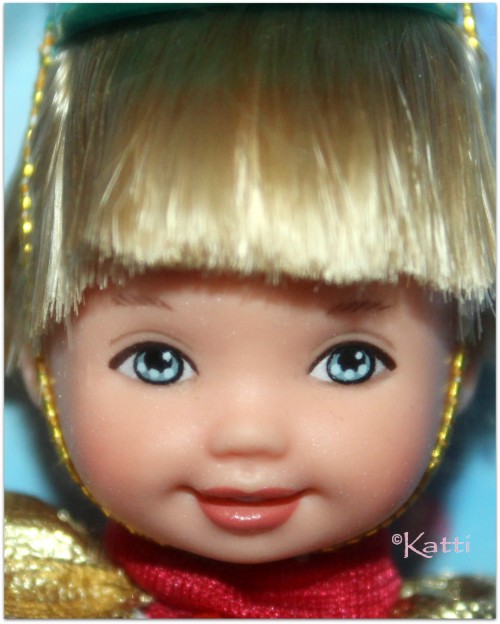 50796 Tommy as Major Mint, ©2001
-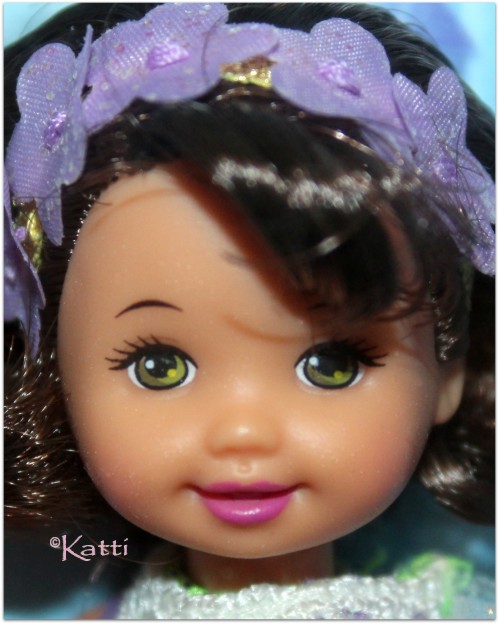 50797 Jenny as the Flower Fairy, ©2001
-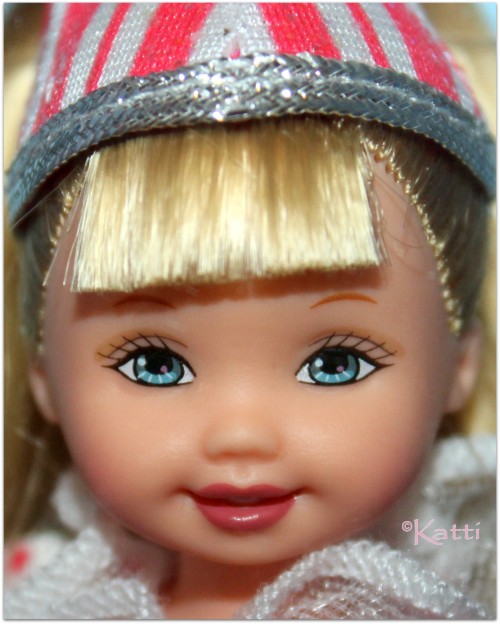 50798 Kelly as the Peppermint Girl, ©2001
-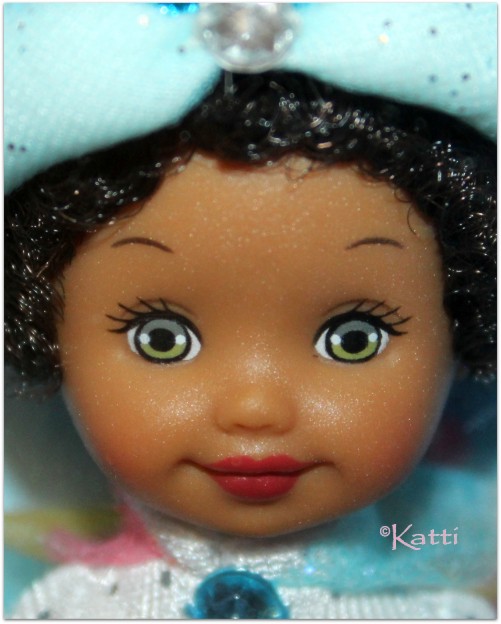 50799 Tommy as Colonel Candy, ©2001
-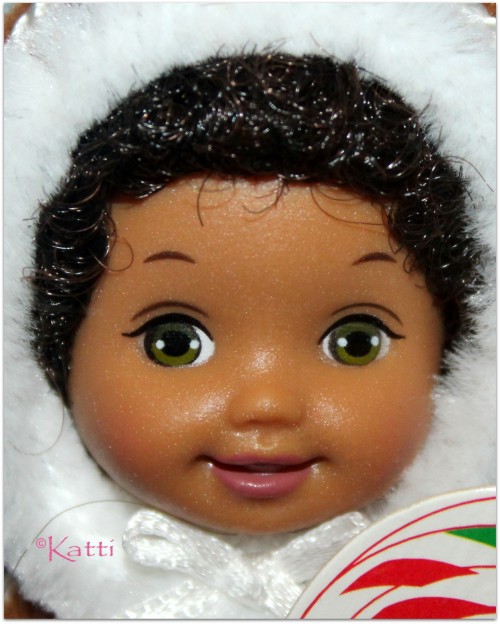 53451 Tommy as the Gingerbread Boy, ©2001
-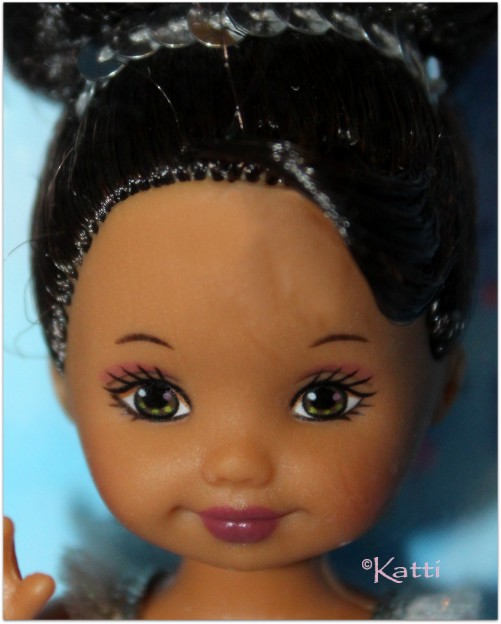 53452 Kelly as the Snow Fairy AA, ©2001
-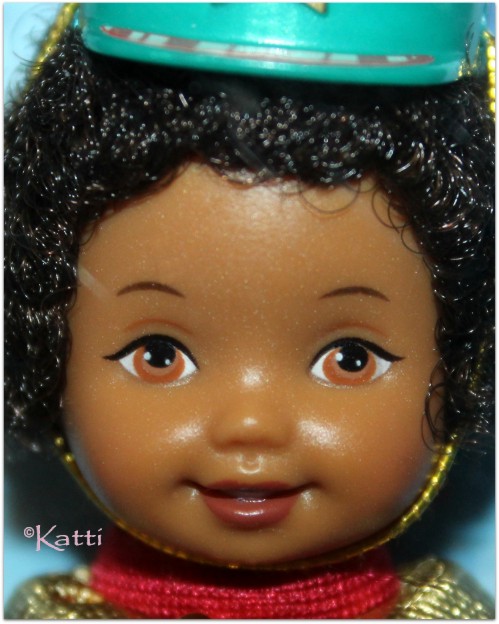 53453 Tommy as Major Mint AA, ©2001
-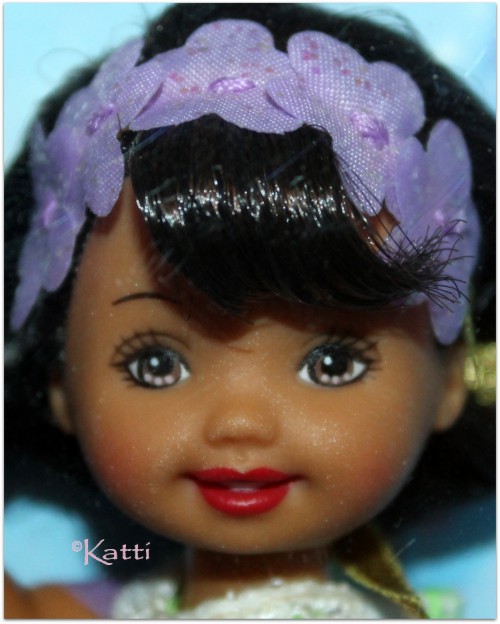 53454 Jenny as the Flower Fairy AA, ©2001
-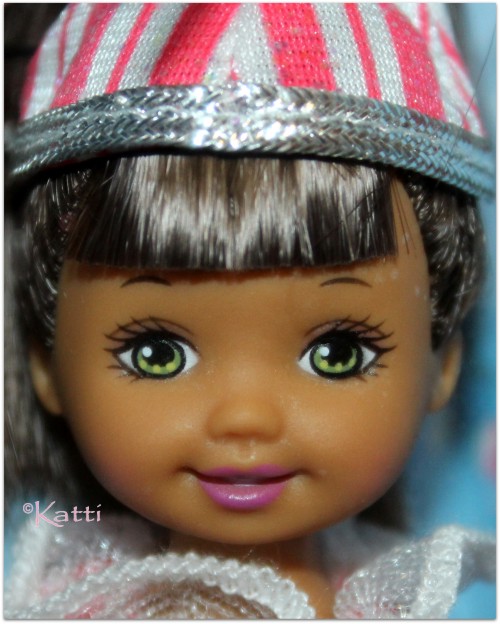 53455 Kelly as the Peppermint Girl AA, ©2001