Kelly/Shelly: Swan Lake 2003
Swan Lake is one of USA's most loved ballets and Barbie starred in a movie based on the story about the princess that had to live her days as a swan. Kelly and her friends had a bunch of small roles as animals keeping her company. Kelly here, is a baby swan, in Caucasian and AA, with irridescent wings and a feather adorned ribbon in her hair. We have a skunk played by Maria, a fawn with antlers in purple and mint green, played by Marisa. Liana is dressed like a fox and cute as... ahh, can be with curly red blonde hair. The Merry Mouse is played by two girls, Kerstie and Jenny. Not sure what happened there. Tommy is a pocupine with spiky yellow hair, in two skintones. All in all eight kids in different animal ballet costumes. All the grils wear ballerina flats in colors matching their costumes.
More and detailed photos in my (Swedish) blog.
© Dolls and photos all belong to me, unless otherwise noted.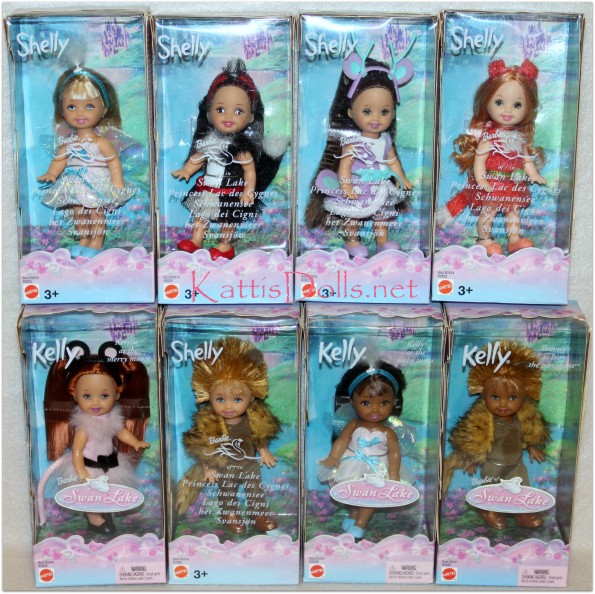 Kelly/Shelly: Swan Lake, ©2003
Asst. B2834, Asst. B3037 (AA)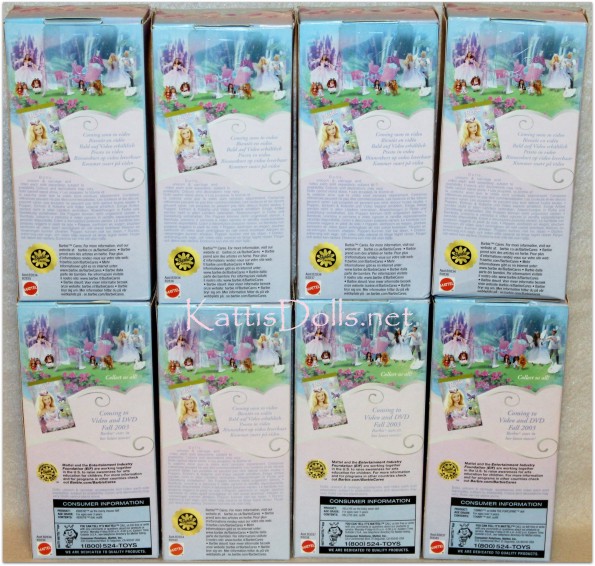 -