Barbie and the Rockers, or Rockstars was a popular series of dolls. One of the girls in the group with the crazy colored outfits, was Diva. She had a brand new face sculpt, rather wide. She was a redheaded rocker with blue eues and wild makeup in the first group of doll. The second year, the makeup and overall look was toned down but her hair was still as red - and her eyes turned green.
A few different characters has been made with this sculpt but the name that is most connected to this mold is Midge. She is the one that has used it in most versions and releases.
Diva
Copyright: 1985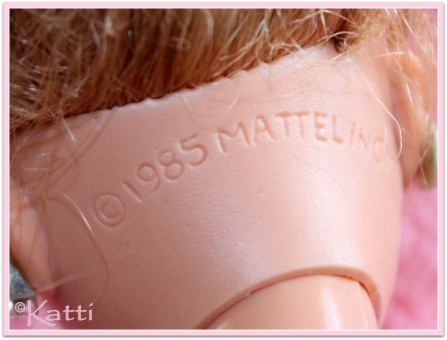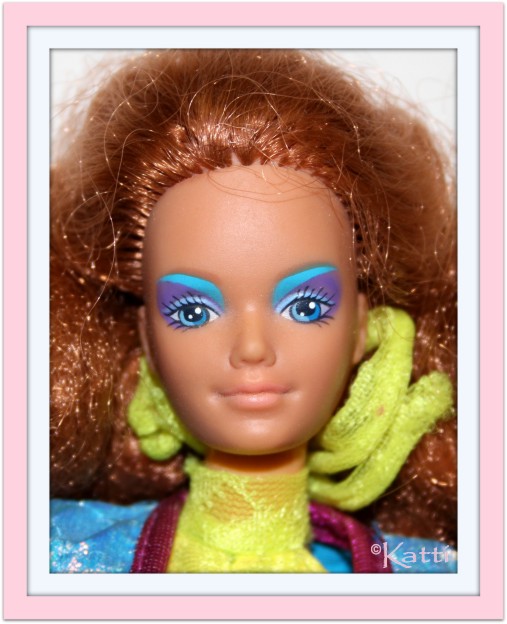 #2427 Barbie and the Rockers/Rockstars Diva, 1985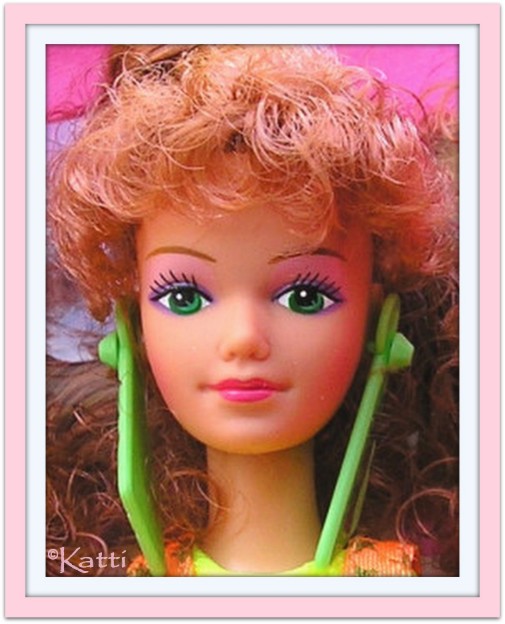 #3159 Barbie and the Rockers/Rockstars - Real Dancing Action Diva, 1986
Blurry picture is due to resizing of compressed jpeg
Bopsy/Becky

Barbie and the Sensations was yet another pop group, this time with 50's inspired looks. The girls wore bobby socks and tennis shoes. When the group toured Europe the name changed to Barbie and the BiBops and Bopsy was called Becky. Bopsy/Becky has honeyblonde hair in two pigtails and bright green eyes with blue eyeshadow and raspberry lipstick. Noteworthy is that the original US Sensations group had a girl named Becky, but she was the Asian friend!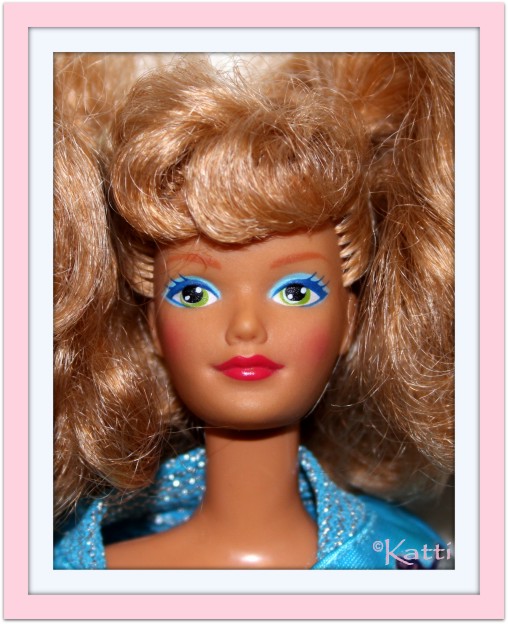 #4967 Barbie and the Sensations Bopsy / BiBops Becky, 1987


Kayla

In 1989 Barbie went out to the disco scene and one of her companions on the dance floor was Kayla. She had bright red hair and blue eyes with green eyeshadow. They wore clothes in flashy neon colors and black shades. Glitter and glitz. As far as I know, these dolls were never sold in Europe.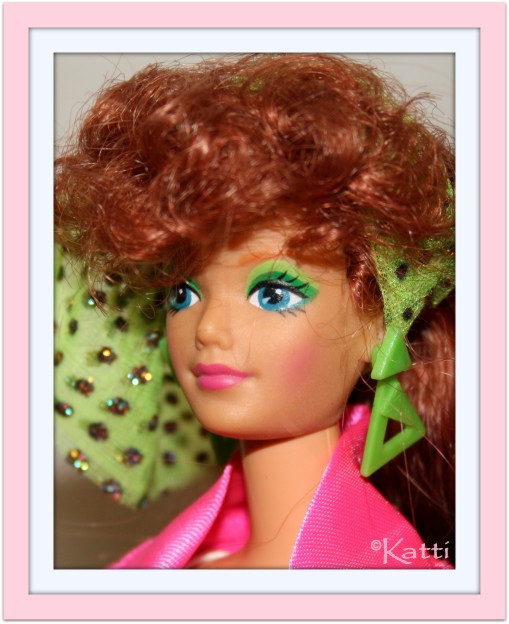 #3512 Dance Club Kayla, 1988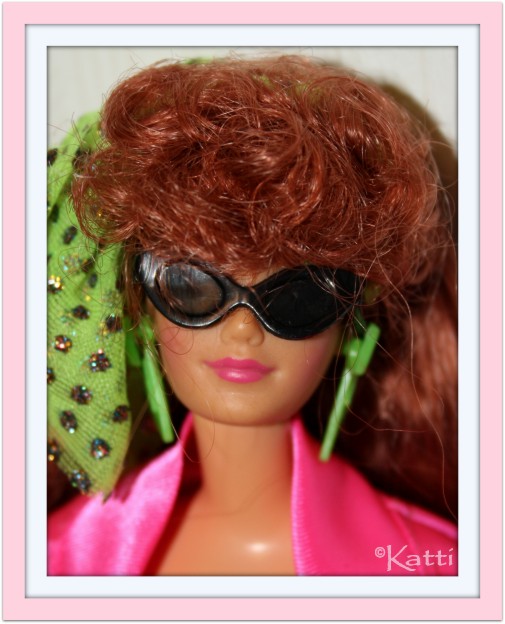 Dance Club Kayla - Lookin' Cool!

Midge


The doll mostly connected to this face is - despite she is not the first to use it - Midge. Barbie's longest and closest friend. BFF. Or so not forever. In 1990 Midge got married to her Allan (name shortened to Alan). He disappeared from Midge's side after the wedding. Midge hung around for several years afterwards. Eventually she disappeard too and returned several years later with her husband and their brand new babies - in the Happy Family Neighborhood series. Later on she ditched Alan and the kids and went playing around with Barbie in her Dreamhouse, but by then with a "new"/old and well known face (Steffie).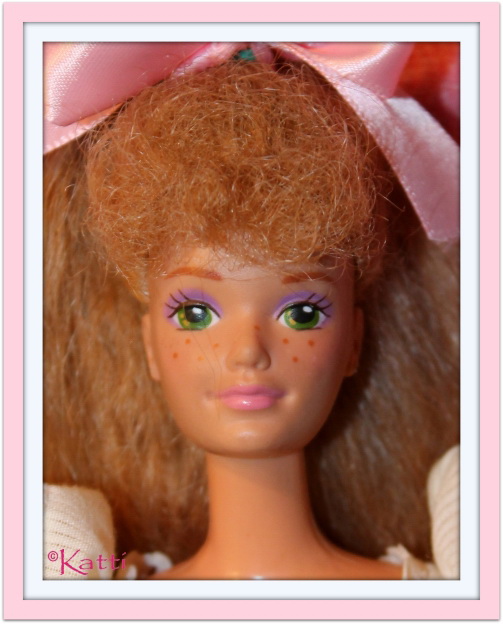 #9360 All Stars Midge, 1989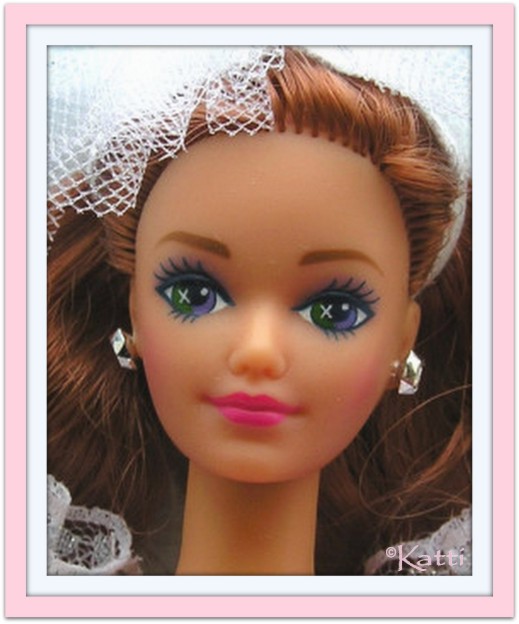 #9606 Wedding Day Midge, 1990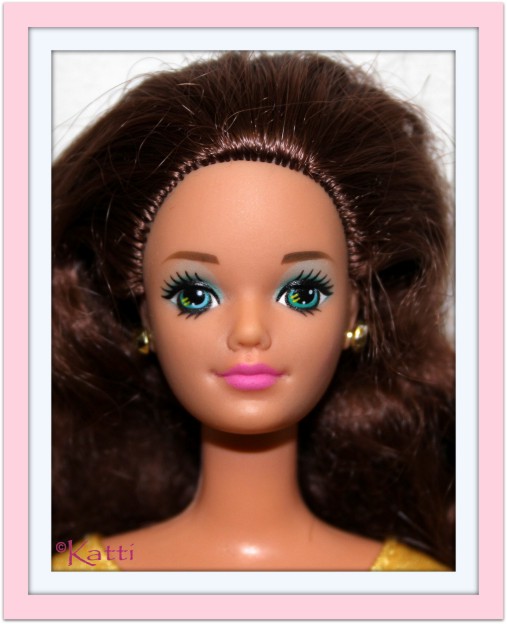 #5476 Sea Holiday Midge, 1992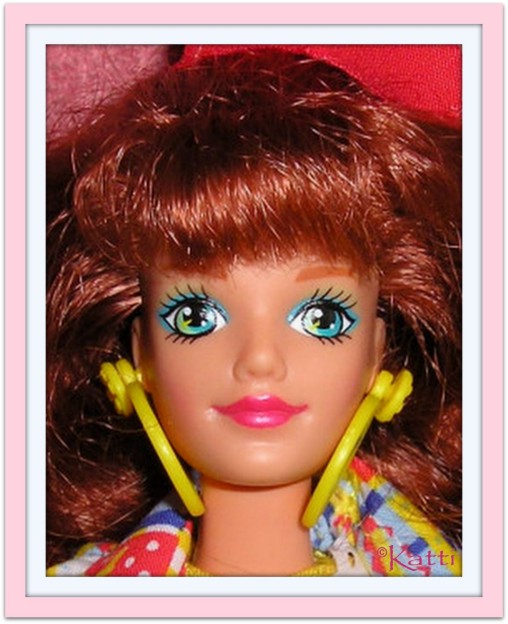 #10909 Naf Naf Midge, 1993
Only sold in Europe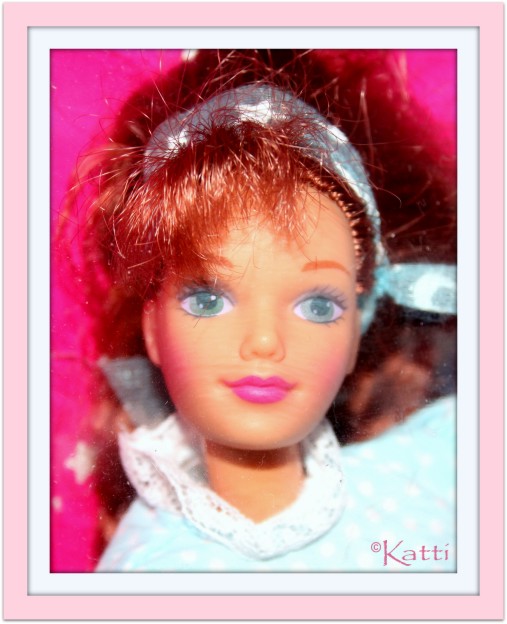 #13236 Slumber Party Midge, 1994
(photographed through plastic)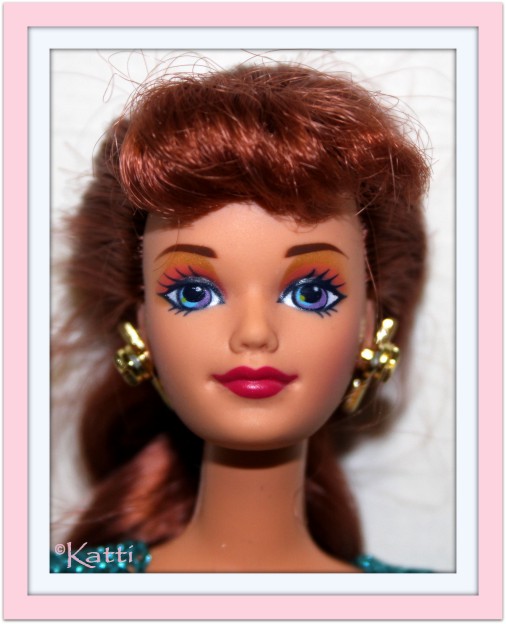 #14589 Jewel Hair Mermaid Midge, 1995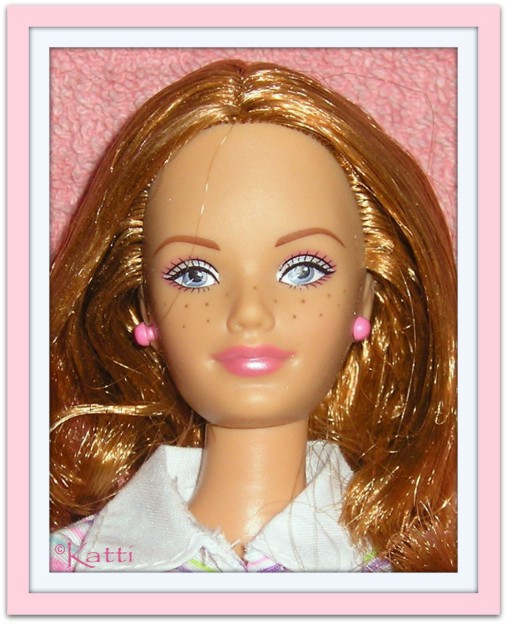 C6061 Happy Family Neighborhood - Midge (and Nikki), 2002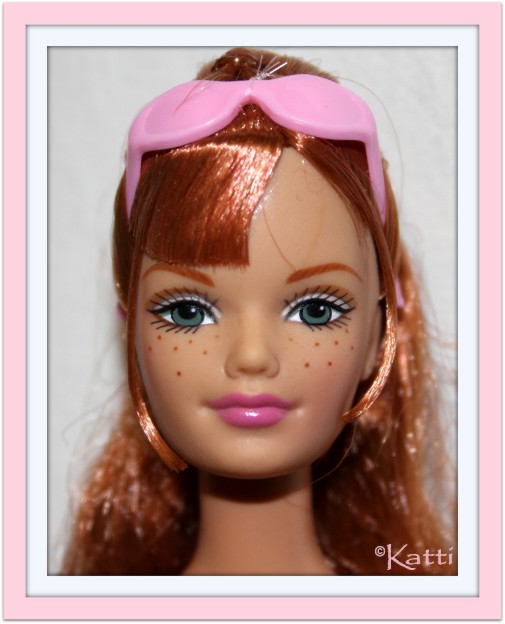 C5196 Happy Family Neighborhood - Hometown Fair Midge, 2002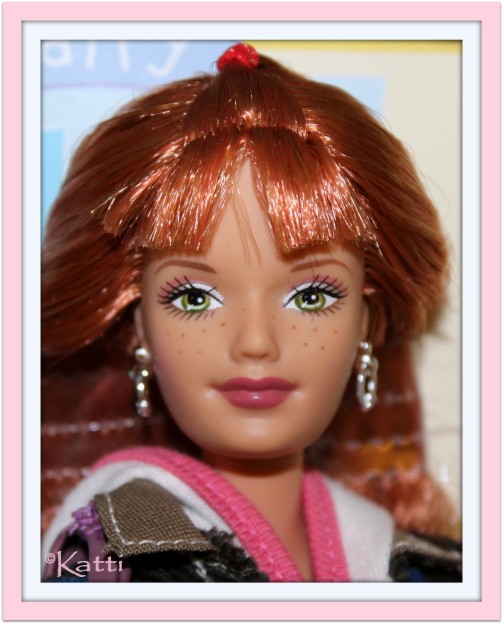 C5970 Happy Family Neighborhood - Midge, 2003
(grocery store)
NN Barbie/Midge

This girl is a special version as her box says nothing of her being Midge, so technically is she a brunette Barbie doll. Why Mattel would have chosen to do so is kind of a mystery. One thing is the ethnic Barbie versions seen in other series, as well as the Dance Moves in the US, but this girl is caucasian and an obvious choice would have been to give her the Superstar face. The latina version is Teresa and the AA is a black Barbie doll - so this leads collectors to go with Midge on this girl.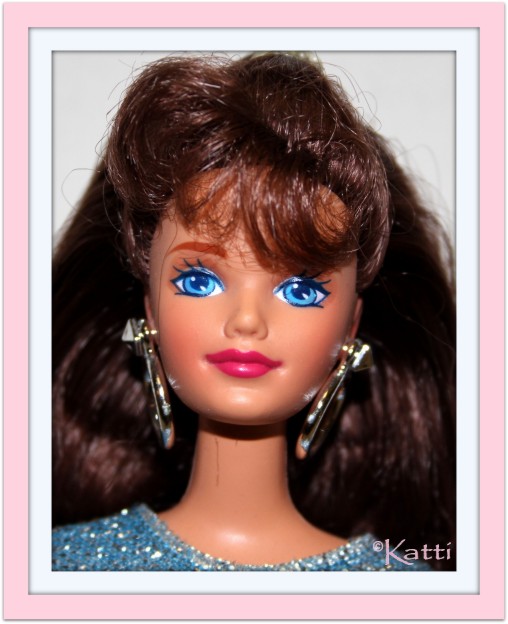 #13085 Dance Moves brunette, 1994
This girl was a European doll.
Barbie

Several Barbie dolls has been made with the Diva sculpt. She has been Asian, Native American and of course caucasian. It's nice to see one face adapted to so many different skin tones - and they all work fine with this face!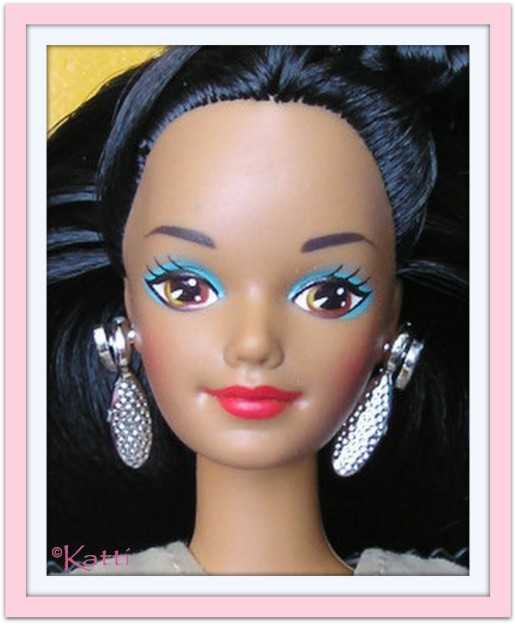 #15304 Dolls of the World - Native American Barbie, 1995
Toy's R Us Special Edition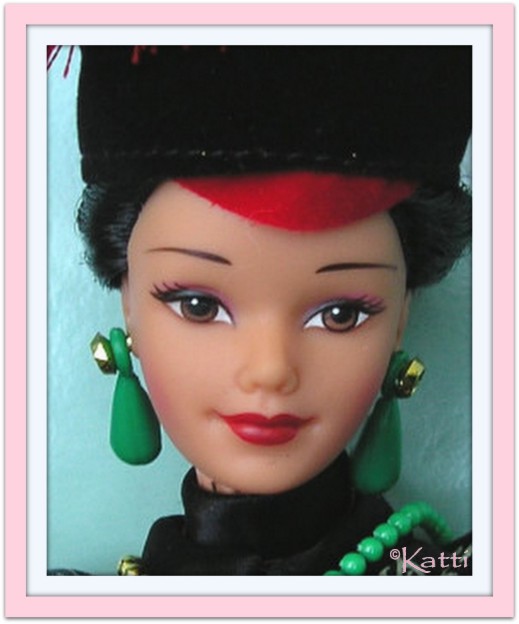 #16708 Chinese Empress Barbie, 1996
The Great Eras Collection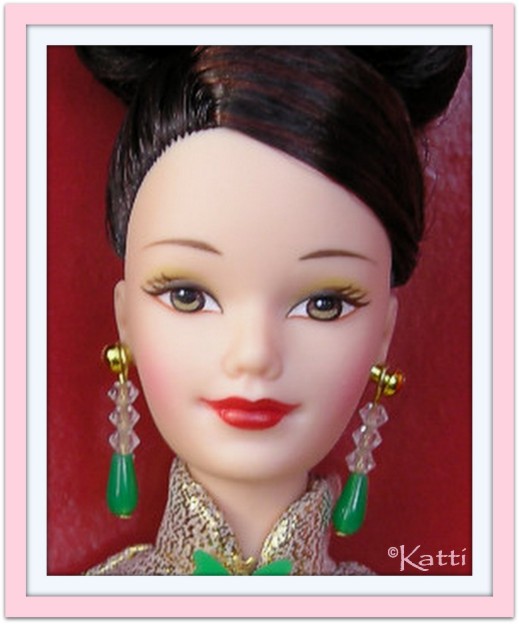 #16093 Golden Qi Pao Barbie, 1997
Commemmorates the 1st anniversary of Hong Kong's return to China.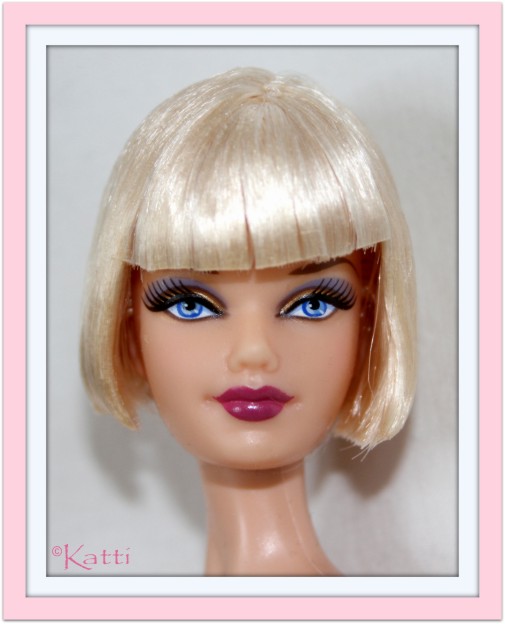 R9922 Barbie Basics Collection 001, Model No 09, 2002



Trixie
Trixie is the girlfriend of Speed Racer, a movie character. This version of the Diva sculpt is adorable with a short cut black bob and a sideglance with her brown eyes. She matches her bright red lips with a tiny bow in her hair and red pants. Trixie has a Model Muse body. This is really a "Barbie as" character but she gets her own section.

M6592 Speed Racer Trixie, 2007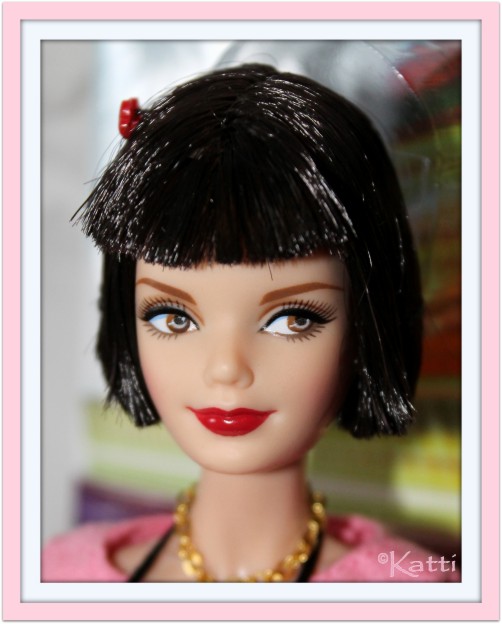 Speed Racer Trixie
Lilly Truscott/Lola

Lilly Truscott is a character in the Hannah Montana series. She was made with the Diva sculpt but had painted teeth. She has the shorter Olsen Twins body. There has been at least two versions released of Lilly, the other in pink hair.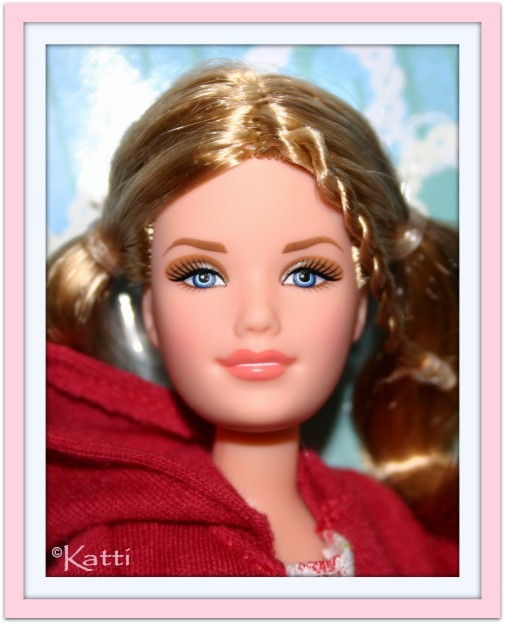 M9671 Hannah Montana - Lilly Truscott,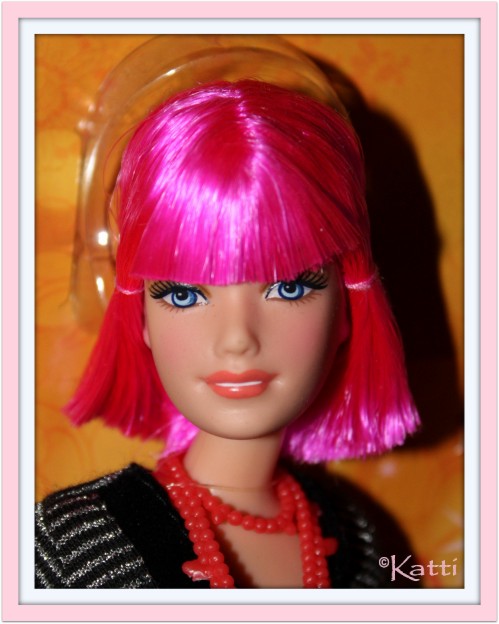 N1214 Lola, 2008
Hannah Montana & Lola Gift Set
Lilly Truscott/Lola II

This version of Lily/Lola has a special head sculpt, where the top can be rotated to change hair color. She has blonde rooted hair in the back with no bangs as Lilly, while the front is the Lola pink version with bangs. What is strange, is that her neck is stamped with 1965. The only sculpts copyrighted in 1965 are Stacey and Christie. This sure looks like the Diva scult and should be marked 1985. Someone that can't read?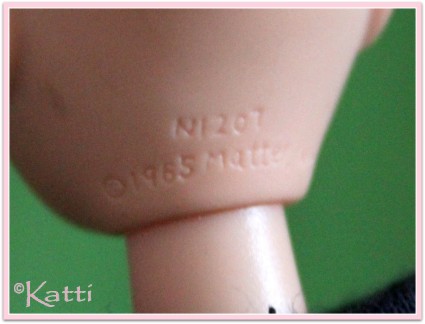 Very weird.... This version is marked 1965 - and yet this is a Diva sculpt. Should be 1985!

# N1207 Hannah Montana - 2-in-1 Style Lola/Lily Truscott, 2008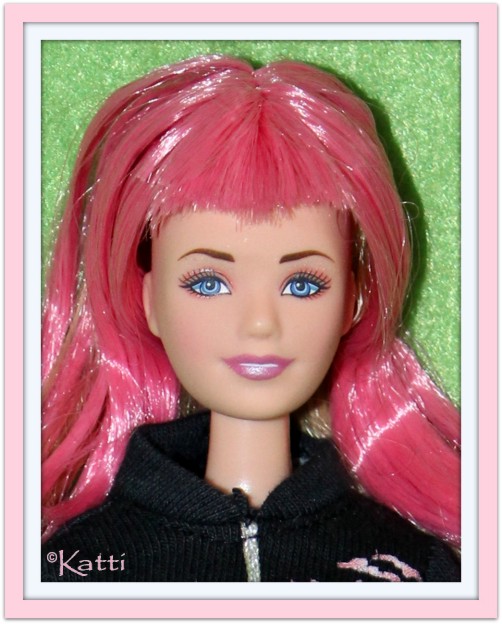 Examples of other sets/dolls where this face can be seen:
All Midge dolls from 1989-today (including the caucasian Happy Family Neighborhood Midge)
Dolls of the World: Native American Barbie I, IV
Betty from The Flintstones
Glamour Diva and Super Star Lara made on license in Brazil. See the old pages for them.