Kelly in India 2008
Kelly in India. Manufactured and sold in India. Back in the day, it was LEO that made Barbie dolls under license in India, but for some years, Mattel have had their own plants (factories) in India and Kelly joined her big sisters in the ever lovely Indian national clothing. Just as her bigger sister, Kelly comes with avatars in many colors and fabrics. The doll is the same through the series with dark hair and brown eyes. I am not entirely sure but think these were released for a few years, like Barbie, but the ones I have are all marked ©2008. Some of these could also be found in a three-doll-set and there are more of the single boxed ones, than these six dolls. I have ten of them, found in the linked blog thread below.
These dolls were still released a decade later, in a box with new design and the name Chelsea on the front.
More photos in my (Swedish) blog.
© Dolls and photos all belong to me, unless otherwise noted.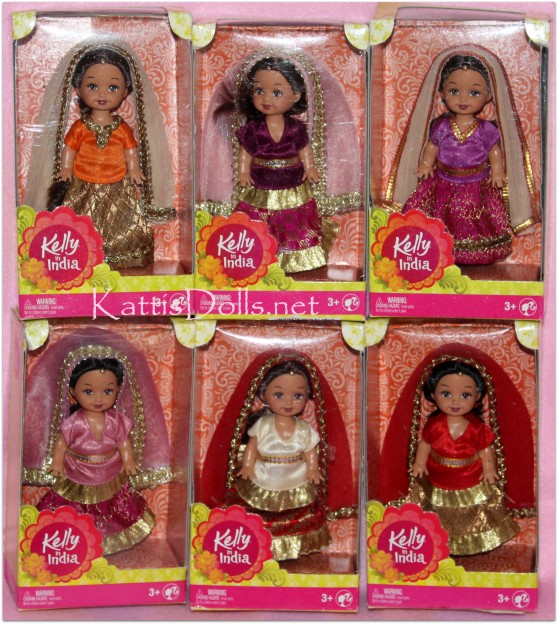 P6873 Kelly in India, ©2008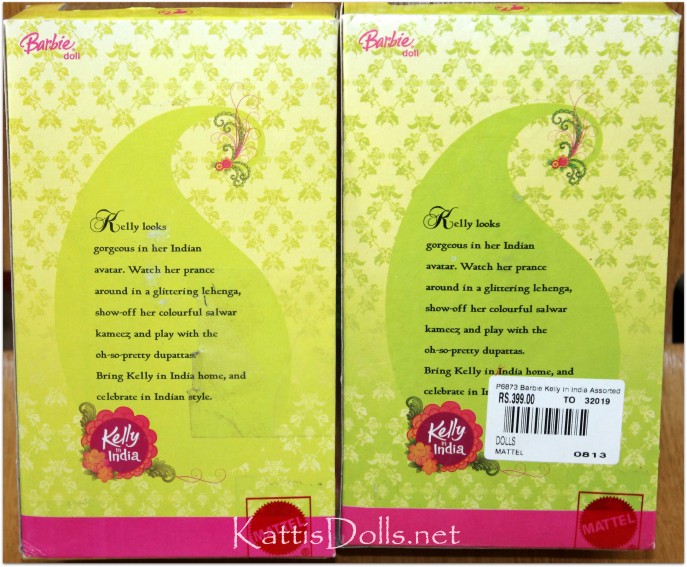 -