Princess with Pets ©2008
These three fairytale princesses was sold in Europe (as far as I know), we have Rapunzel, Rosella and Genevieve, each with a pet - that also accompany the Barbie version of the characters in the movies. These are miniature version of their big Barbie sisters. The boxes are semi round with backdrop scenes from their repsecitve movie sets. Rapunzel and her purple dragon Penelope is out in the open if I read that backdrop correctly. This is before she was locked in her tower then. She has platinum blonde hair, which I find a bit weird as Rapunzel should have golden locks. We have Rosella from the Island Princess movie and she comes with cardboard peacock feathers - and of course her panda Sagi. Genevieve is one of the 12 Dancing Princesses and her backdrop is from the castle where she lives and her dancing cat Twyla tags along with her.
More and detailed photos in my (Swedish) blog.
© Dolls and photos all belong to me, unless otherwise noted.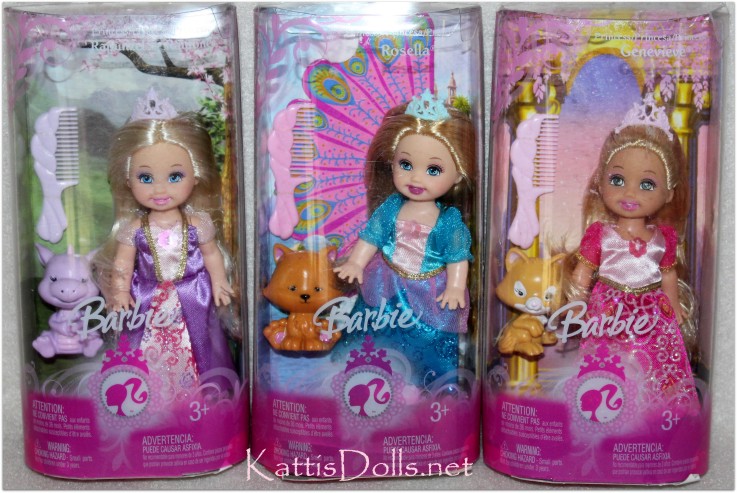 Princess with Pets, ©2008
Asst. N5026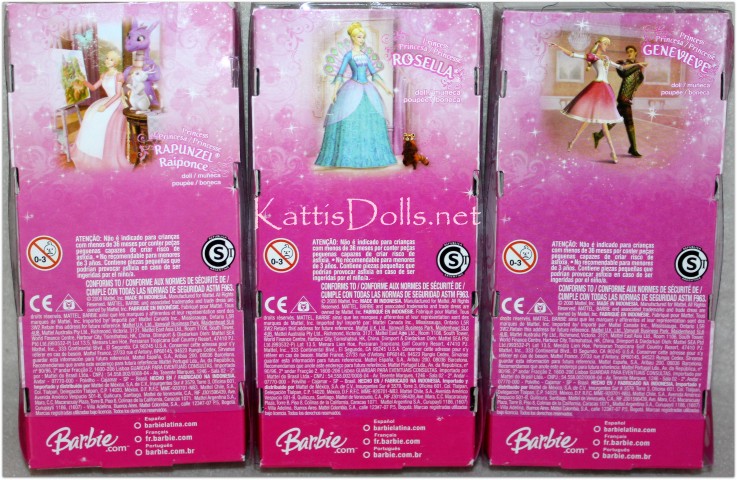 -