Adorable Little Princess ©2007
This Princess series of 2008 (©2007) is a set of three "adorable little princesses", as the text on the back says. An adorable little Rapunzel, An adorable little Erika, An adorable little Anneliese. Each of the princesses comes with their pet, Rapunzel the purple dragon Penelope, Erika the calico cat Wolfie and Anneliese her white cat Serafina. Their princess gowns are made in their Barbie movie signature colorings. Rapunzel in pink and lilac, Erika in blue and pink and Anneliese in pink with gold. And glitter. All that glitter. Instead of embroidered or printed patterns, they have glued on glitter. Insane.
More and detailed photos in my (Swedish) blog.
© Dolls and photos all belong to me, unless otherwise noted.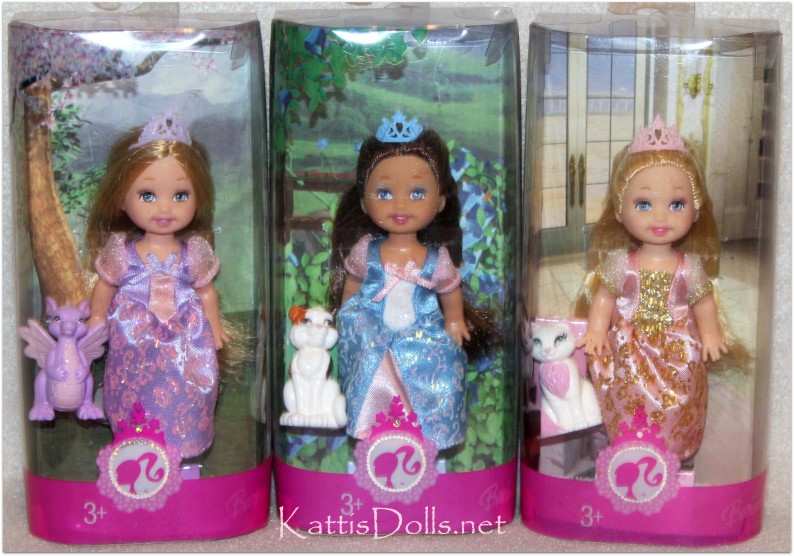 Adorable Little Princess, ©2007
Asst. L8528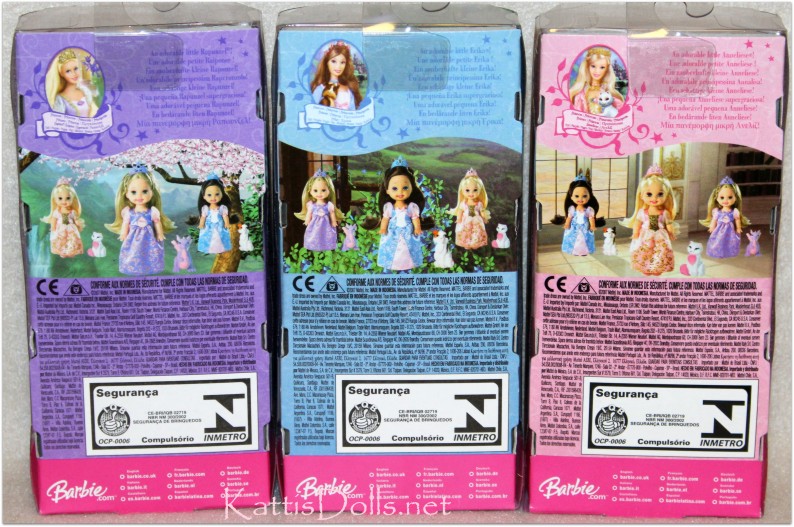 -