The Wizard of Oz - Munchkins ©2006
The Wizard of Oz was remade in 2006 with an array of new dolls. The Munchkins this year were released in two different sets. In this box we see two Kelly dolls as a singer Munchkin and a Munchkin in an egg shell half and Tommy doll as another Lollipop than we got in the single set.
The box design is the same as the liner of the old single boxed dolls - been too long since I have seen the movie, but I guess these are drawn backgrounds from the town square in Munchkinland/Oz.
More and detailed photos in my (Swedish) blog.
© Dolls and photos all belong to me, unless otherwise noted.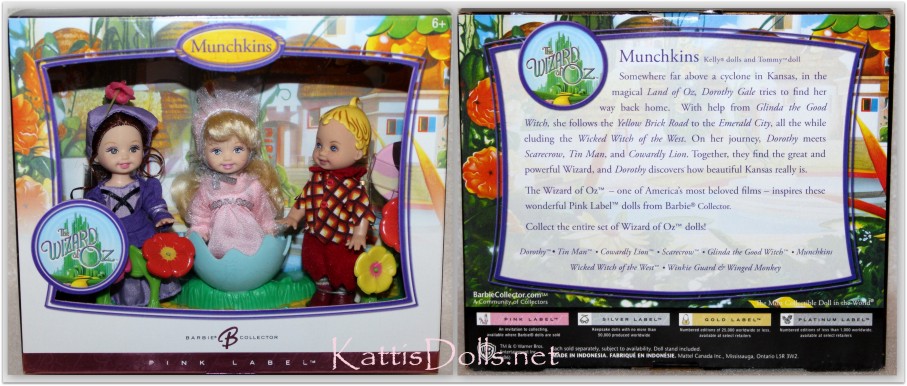 K9413 The Wizard of Oz - Munchkins Kelly and Tommy, ©2006
-