Kelly: The Wizard of Oz ©2003
Kelly as Glinda and The Wicked Witch of the West
The Wizard of Oz doll sets wouldn't be complete without Glinda the Good Witch and the Wicked Witch of the West. Kelly dressed as these witches was sold in a two doll set. I think Kelly as Glinda's big crystal crown is the same as Barbie as Glinda's. It's humungous on Kelly's tiny head. The West witch's hat and belt is sewn of black velvet and the box is littered with tiny specks from the fabric. Makes the green witch even more hairy than usual. Her wart is painted on. The West Witch Kelly doll is made in all green plastic with rooted black hair. Glinda's hair is red, as should be.
More and detailed photos in my (Swedish) blog.
© Dolls and photos all belong to me, unless otherwise noted.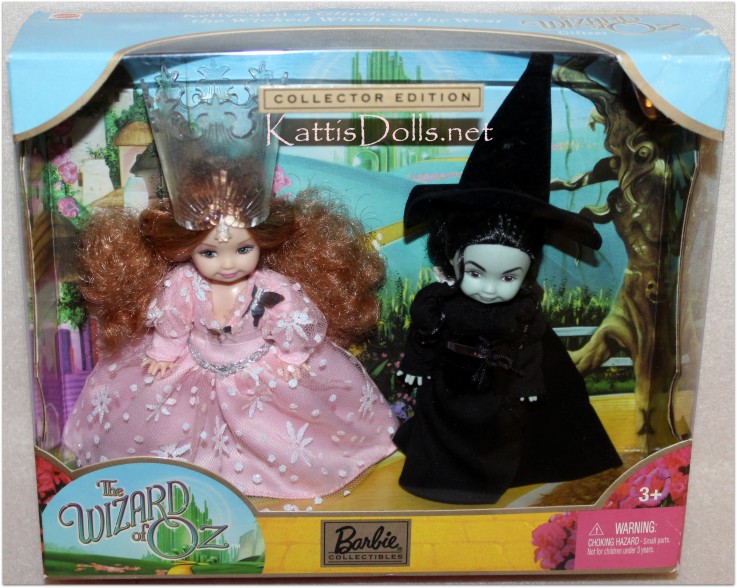 B8951 Kelly: The Wizard of Oz, ©2003
Kelly as Glinda and The Wicked Witch of the West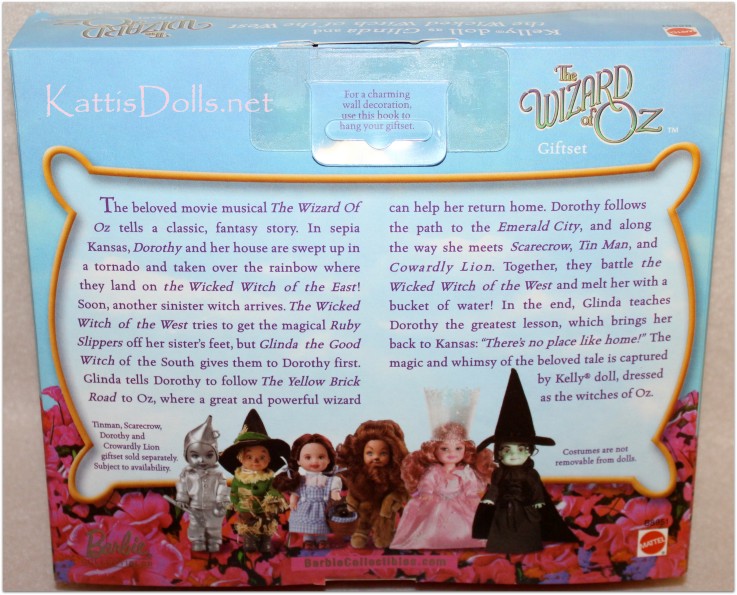 -