Kelly and Friends: The Wizard of Oz ©2003
Mattel's Collector Edition of Kelly and Friends: The Wizard of Oz Gift Set. The text on the back of the box have mixed up the witches. Dorothy's house landed ontop the Wicked With of the East and it was her red ruby slippers the Good Witch Glinda gave to Dorothy. All you saw of the witch was her striped socks sticking out from under the house. Ouch.
In this Gift Set we see Kelly dressed as Dorothy with her dog Toto in a basket, accompanied by her newly met friends, the Scarecrow, Tin Man and the Cowardly Lion. They trample along the yellow brick road into the Emerald City to meet up with the Wizard of Oz, that hopefully can help them all with what they most want.This is an adorable four doll set and the collectors went over the moon (or perhaps rainbow) over it.
More and detailed photos in my (Swedish) blog.
© Dolls and photos all belong to me, unless otherwise noted.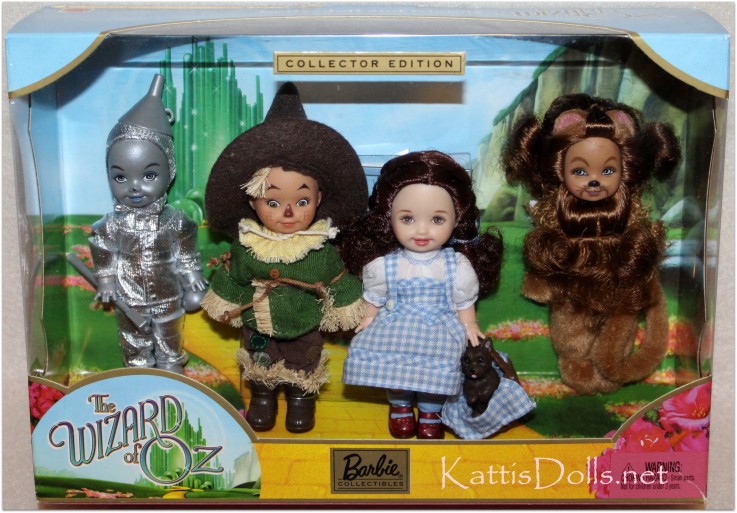 B2516 Kelly and Friends: The Wizard of Oz, ©2003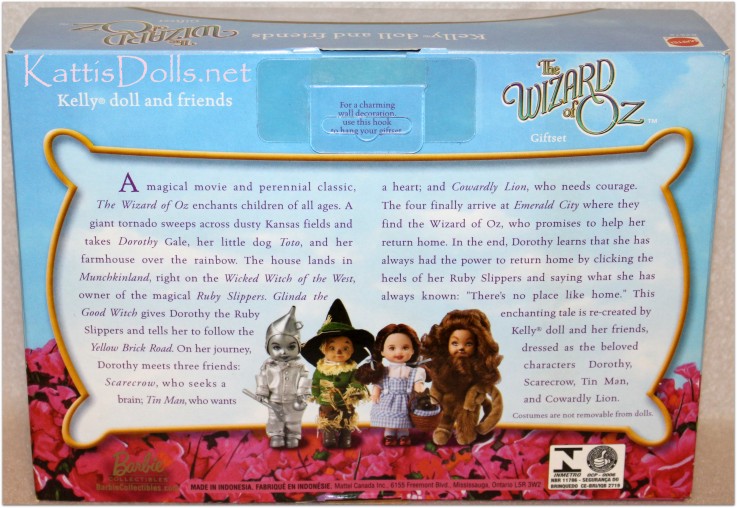 -