Kelly: Hugs & Hearts 2005
Kelly and her friends Becky and Melody came dressed as three little fluffy teddybears for the Valentine of 2006 (©2005) in heart shaped boxes. These are always hard to photograph. We have blonde Kelly had a red suit, Becky with brown hair has a pink suit and Melody in reddish brown hair comes in a brown suit, all with a huge gingham bow at the neck.
More and detailed photos in my (Swedish) blog.
© Dolls and photos all belong to me, unless otherwise noted.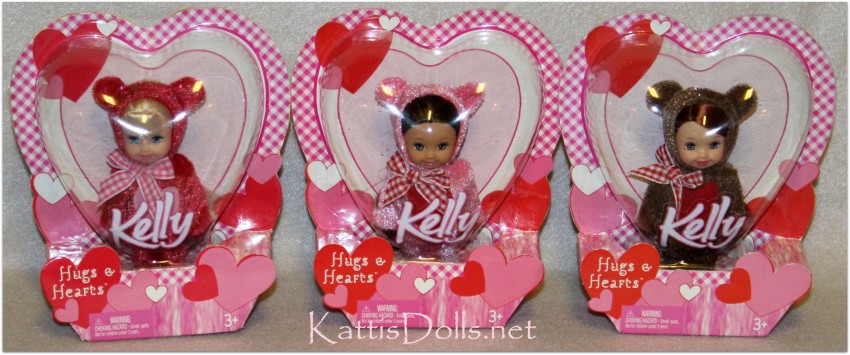 Kelly: Hugs & Hearts, ©2005
Asst. H7678

-