Kelly: Luv Buzz 2007
The Valentine Kelly series of 2008 (©2007) consists of three little bugs. Or rather butterflies. The girls have antennaes in their hair and double wings on their backs. We had Kelly in a red outfit with black hearts, Kayla in a purple and pink outfit and Miranda in a white outfit with red and pink hearts. They come in heart shaped boxes (hard to photograph through) with a handle ontop.
More and detailed photos in my (Swedish) blog.
© Dolls and photos all belong to me, unless otherwise noted.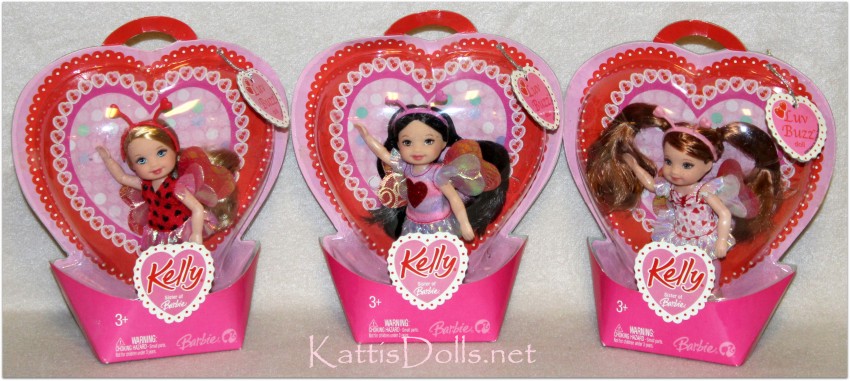 Kelly: Luv Buzz, ©2007
Asst. M3466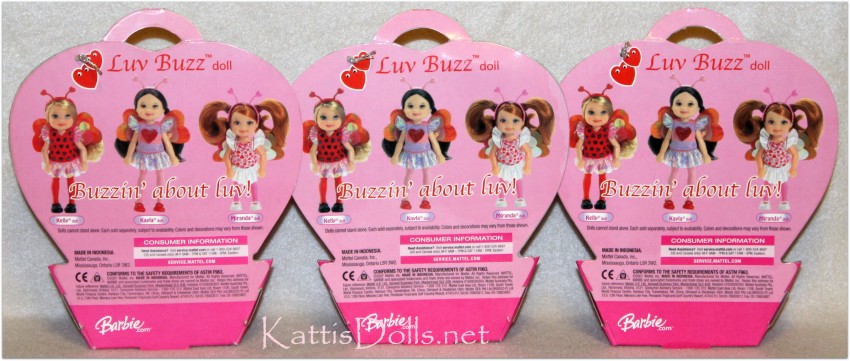 -