Kelly: Hearts & Kisses 2004
These dolls are somewhat reprised from an earlier year. I don't have the dolls from 2003/04 as they are Lemon Heads and I never bought them. These boxes have a front that open and closes (fastened with a piece of velcro). The dolls from 2001/2002 have the same clothes as these Kelly dolls. Yes, both are Kelly dolls, even if one looks like Melody. We have a Kelly dressed as a princess with a red plastic tiara. Her gorgeous red velvet and pink satin dress looks the same as 2002 Kelly doll's, sans the gold lace in front. The Cupid wears the same outfit as Nikki did, but has reddish brown hair with a gold tiara ontop and no cupid's bow.
More and detailed photos in my (Swedish) blog.
© Dolls and photos all belong to me, unless otherwise noted.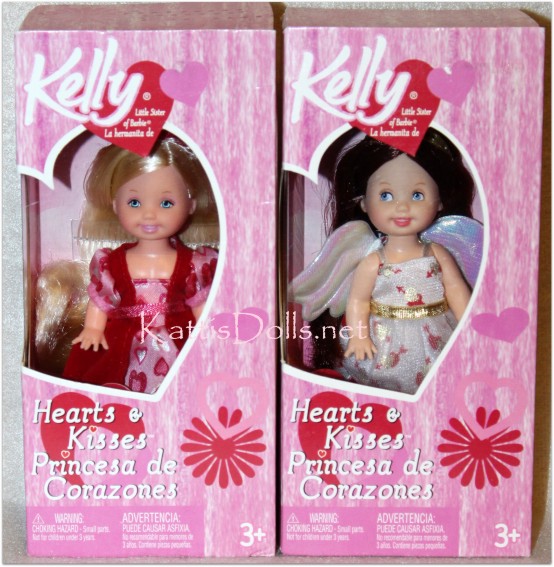 Kelly: Hearts & Kisses, ©2004
Asst. H0277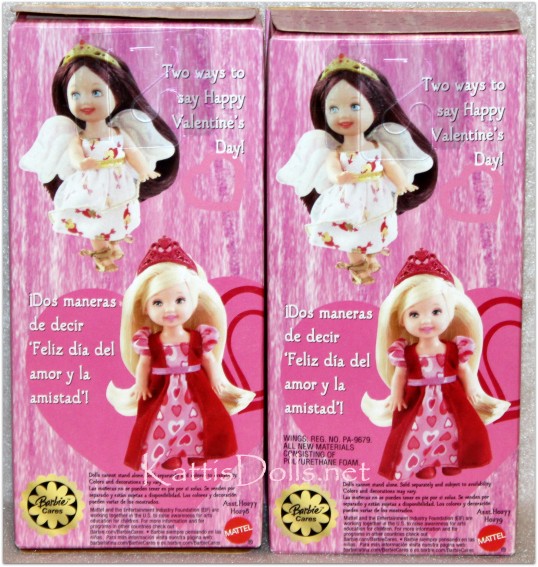 -