Kelly: Valentine Darlings 2003
The Target Valentine Kelly series of 2004 (©2003) is made with the lemon head sculpt, body and head. We have Kelly and Belinda as our darlings in red and pink. Kelly is a butterfly in a red dress with red heart shaped antlers on her head. She has blonde hair and green eyes. Her wingfs are a irredescent pink and she wears red Mary Janes. Brown haired Belinda is wearing a pink dress with tulle overskirt and also irredescent wings, more white. She has sandals made of pink fabric and red satin bands and a matching ribbon around her waist. She holds a cardboard bow, but mine has dropped to the bottom of her box.
More and detailed photos in my (Swedish) blog.
© Dolls and photos all belong to me, unless otherwise noted.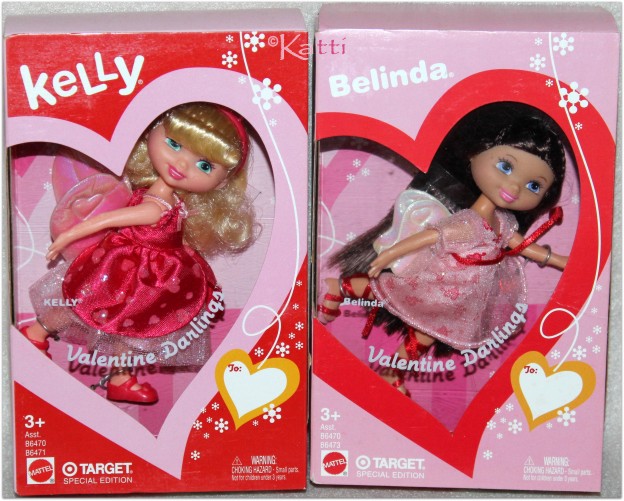 Kelly: Valentine Darlings, ©2003
Asst. B6470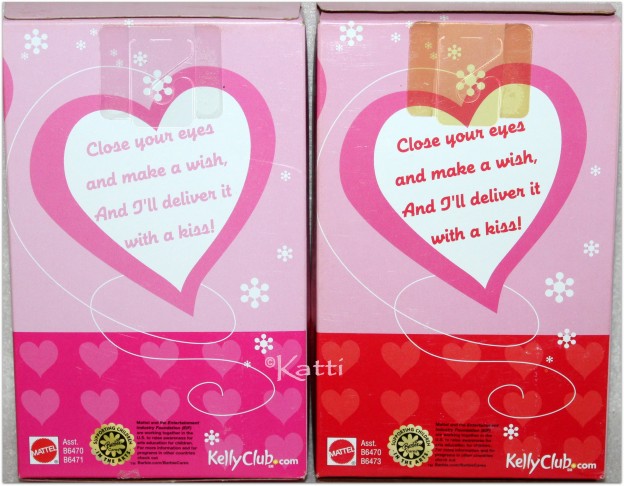 -