Kelly: Li'l Heart 2002
The Target Valentine Kelly dolls for 2003 were called Li'l Heart and each of the three girls came with a big "heart suit", that hang over their shoulders. Under it they all wore an overall with heart prints. These hearts are candy, all with a word printed on them, as with their "suits". Kelly is blonde in a high ponytail wrapped wih a pink band with a heart. She has green eyes with a pink streak. She is wearing hot pink ballerina shoes, matching the color of the big "Be Mine" printed heart she wears. Belinda have blue eyes and two long, dark brown braids, put up high on her head with red ribbons and a red velvet heart matching her big red heart that says Kiss Me and her red ballerinas. Jenny is a tanned brown eyed girl with with her hair put up in two low pigtails bound with purple bands and purple velvet hearts. Her ballerinas are also purple to match her big purple Sweet heart.
More and detailed photos in my (Swedish) blog.
© Dolls and photos all belong to me, unless otherwise noted.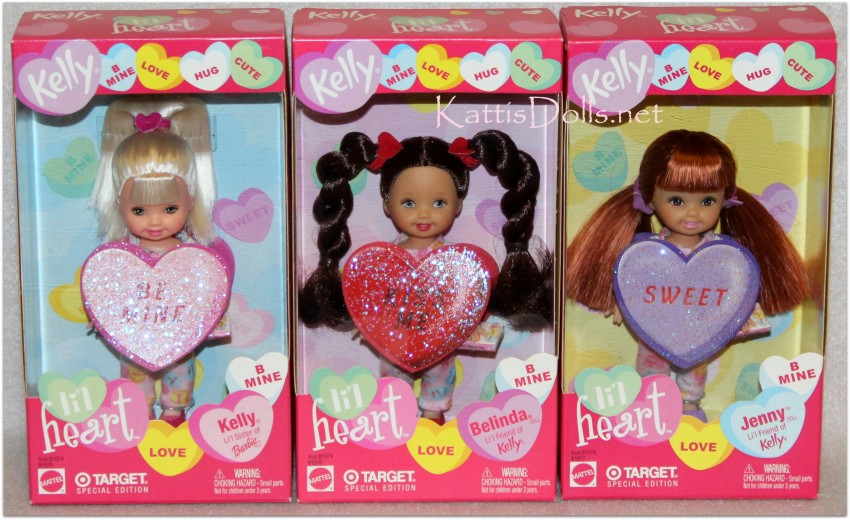 Kelly: Li'l Heart, ©2002
Asst. B1074, Target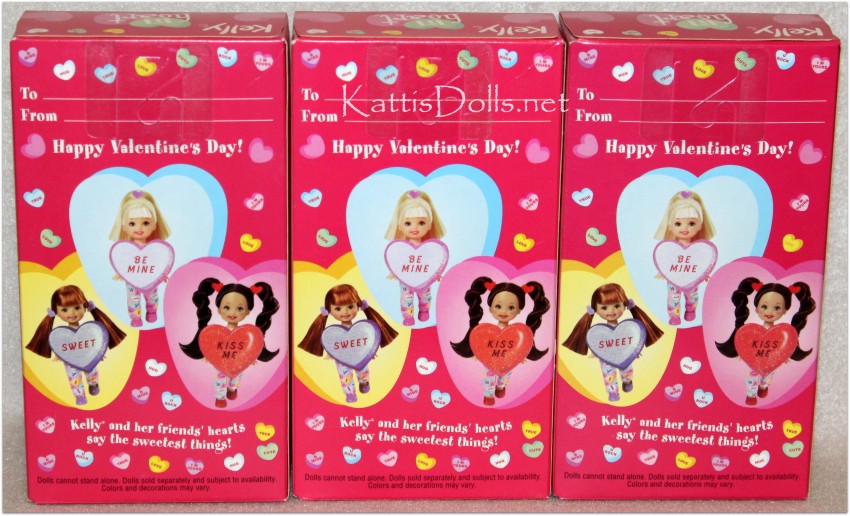 -