Kelly Club: Birthday Party 2001-5
The Target Valentine set for 2002 (©2001) consisted of two dolls in separate boxes, My Li'l Valentine Kelly and Nikki. The boxes have a front with a heart shaped "window", fasted with velcro to the box itself. Kelly is wearing a velvet and satin dress in pink and dark red with heart prints. She has white blonde hair and blue eyes. Nikki is a cupid with bow, wings and all and the cutest curls. She has bright, green eyes.
More and detailed photos in my (Swedish) blog.
© Dolls and photos all belong to me, unless otherwise noted.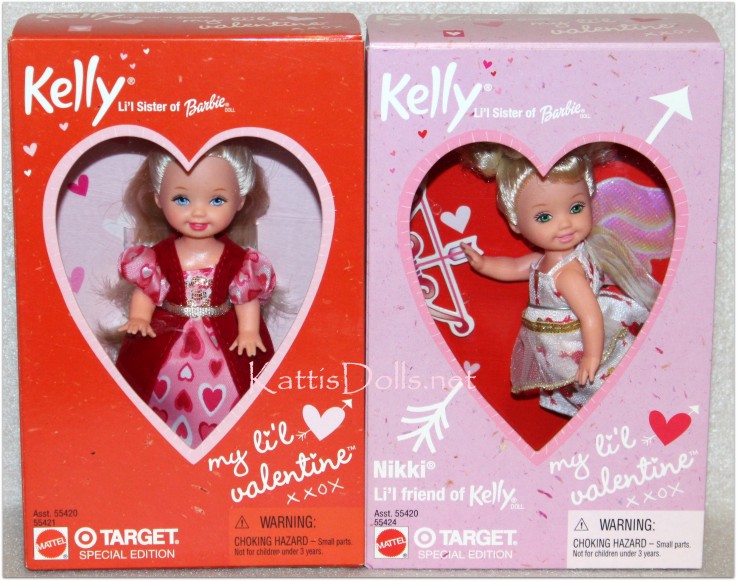 Kelly: My Li'l Valentine, ©2001
Asst. No. 55420, Target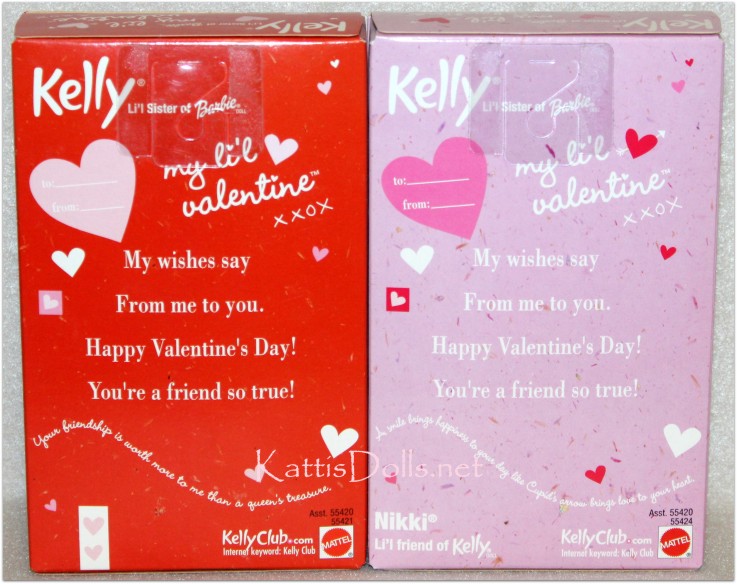 -