Kelly: Valentine Friends 2000
These were the first Valentine Kelly dolls released and one nice surprise was that Marisa was also released in an AA version, along with Kelly in the set. For me as a face collector the AA set vas a must-have and a friend found it for me. Later I have found the Caucasian girls loose, but in brand new condition.
Starting with the Caucasian set. Kelly has wheat blonde hair and blue eyes, while Marisa is a bit tanned and rooted dark mahogany red hair. Both have a straight/flat hairdo, Kelly with bangs and Marisa with her front hair put up in two buns. The AA girls have the same hairdos and come in dark skin, like old Deidre. THey wear the same dresses with swapped details. Kelly/Kelly AA have a dress with dark pink and flower printed top and one colored light pink skirt part. Marisa/Marisa AA have their color reversed with the skirt in the flower print and top in the light pink. Kelly has light pink Mary Jane shoes, Marisa dark pink Mary Janes. All of them carry a tiny Valentine card and the box contains the same cards in bigger size for the kid to give away, along with two color pens.
More and detailed photos in my (Swedish) blog.
© Dolls and photos all belong to me, unless otherwise noted.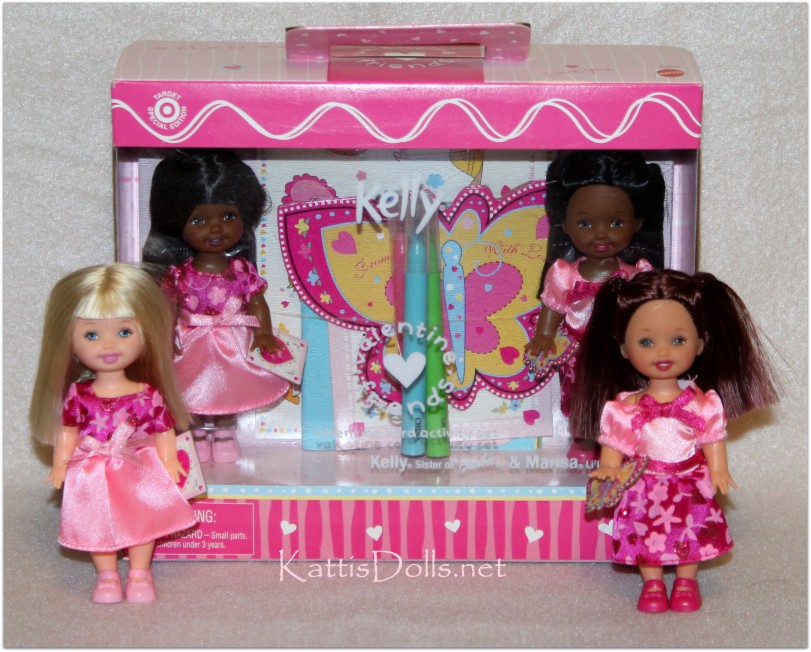 Kelly: Valentine Friends, ©2000
27911, 27913 (AA)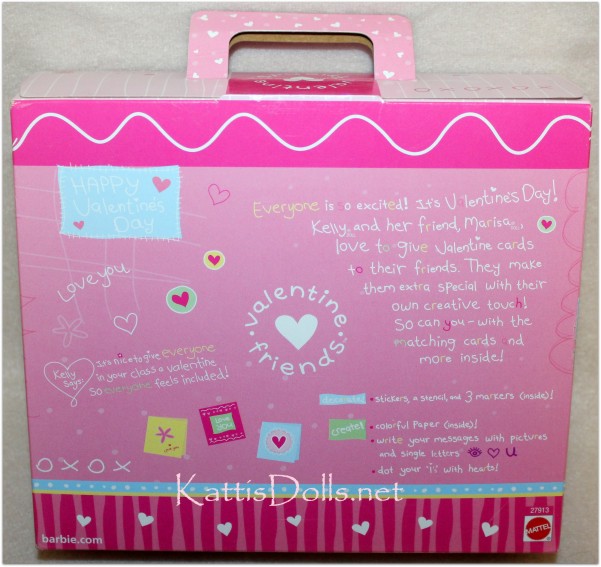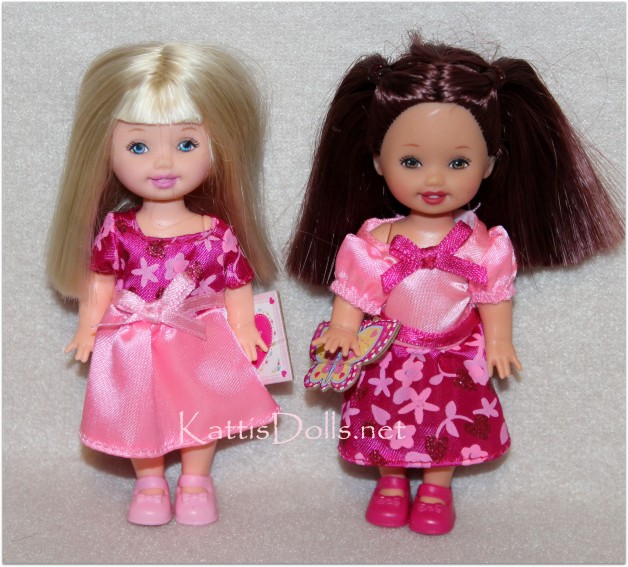 -