David's Bridal - Perfect Pair Tommy and Kelly ©2004
David's Bridal is a company in the US which provides gowns for a wonderful wedding for the bride and everyone around her. They teamed up with Mattel to make, not only Barbie dolls, but also three sets of Tommy and Kelly wearing wedding gear. Tommy as the ring bearer in a black tux, wearing a white satin pillow for the rings and Kelly as a flower girl in a white gown, carrying a basket of red roses and petals. I have two sets on hand myself so once again, Erica provided photos of the third set.
More and detailed photos in my (Swedish) blog.
© Dolls and photos all belong to me, unless otherwise noted.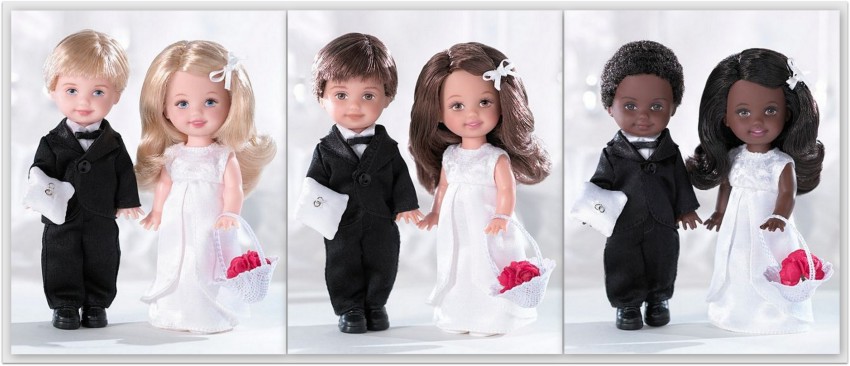 Photos: Mattel
Perfect Pair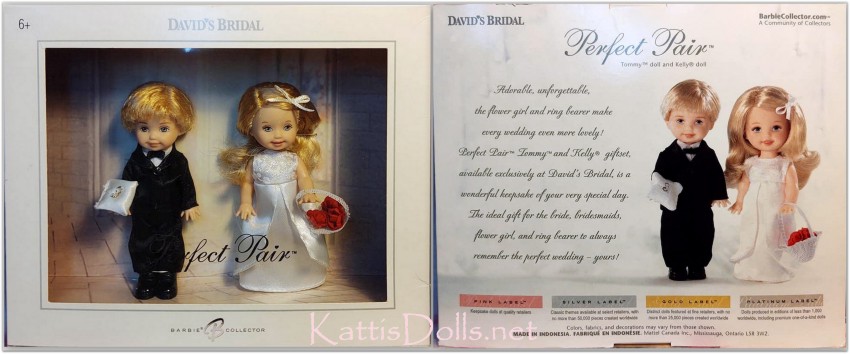 H7548 David's Bridal - Perfect Pair, ©2004
Photos courtesy Erica King
-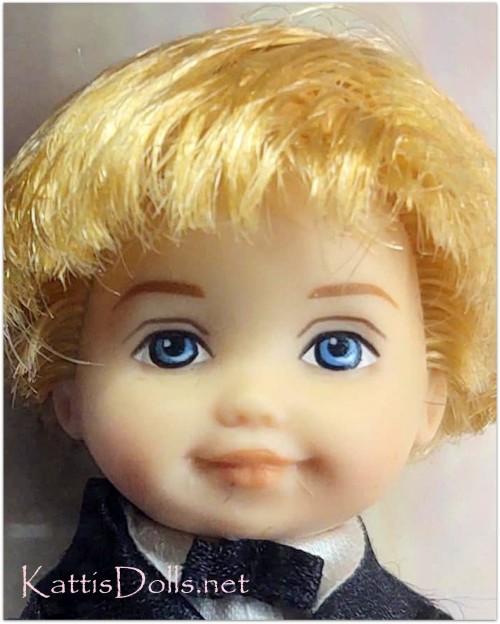 Perfect Pair - Ring Bearer Tommy, ©2004
Photo courtesy Erica King
-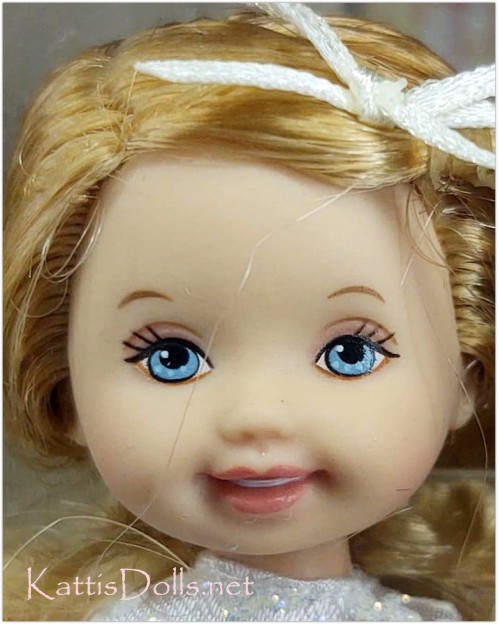 Perfect Pair - Flower Girl Kelly, ©2004
Photo courtesy Erica King
Perfect Pair Hispanic/brunette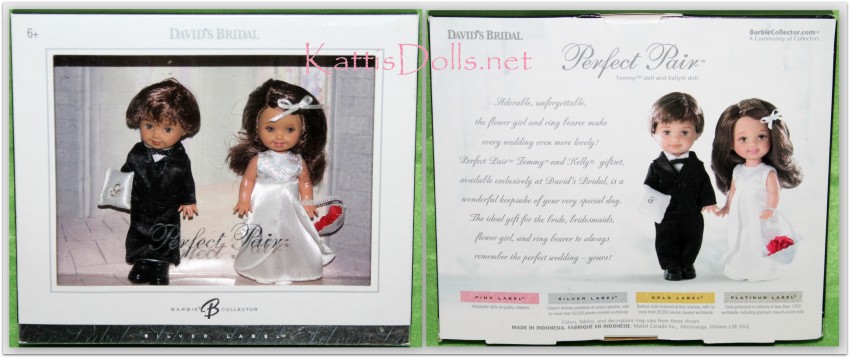 H8152 David's Bridal - Perfect Pair Hispanic/Brunette, ©2004
-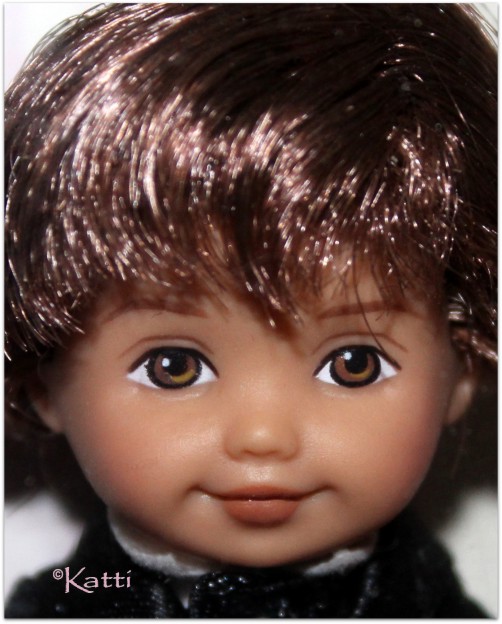 Perfect Pair - Ring Bearer Tommy Hispanic/brunet, ©2004
-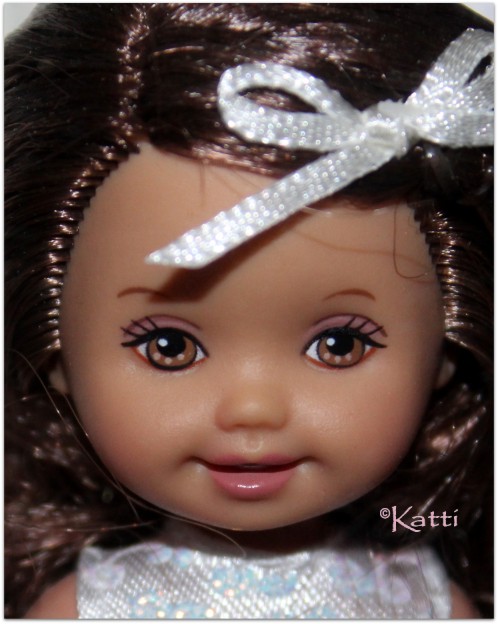 Perfect Pair - Flower Girl Kelly Hispanic/brunette, ©2004
Perfect Pair AA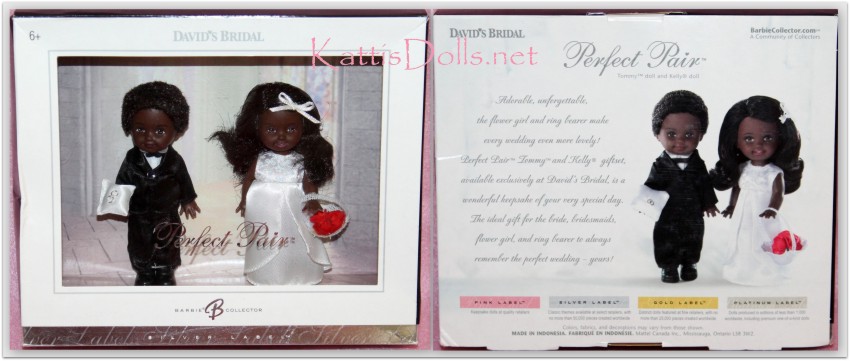 H8153 David's Bridal - Perfect Pair AA, ©2004
-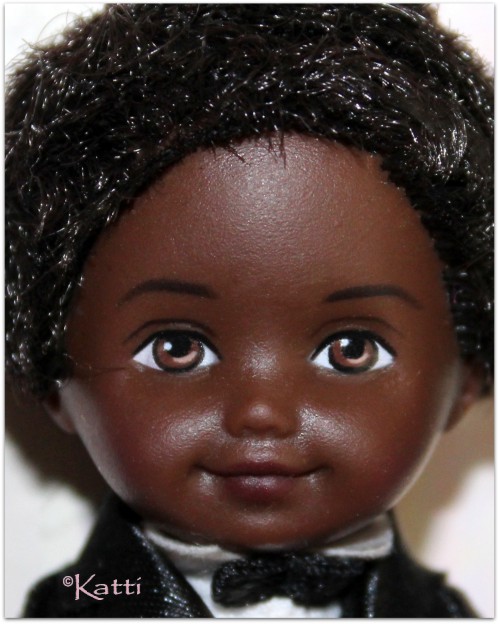 Perfect Pair - Ring Bearer Tommy AA, ©2004
-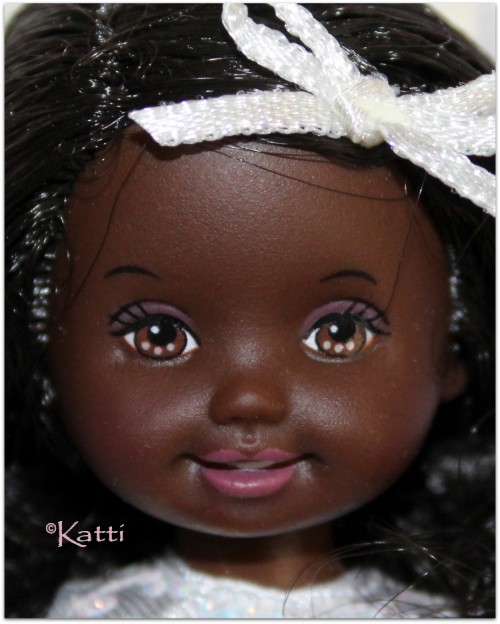 Perfect Pair - Flower Girl Kelly AA, ©2004