Kelly Nostalgic Favorites Giftset ©2003
A quartet of kelly dolls dressed up in some of her big sister's most favorite vintage outfits. Making, or buying mini fashions for Kelly dolls have always been something collectors coveted. There are some talented artists out there that makes the most exquisit Kelly minis of some of Barbie's most loved fashion sets, with hairdos, nailpolish and all. Mattel made a set of "ornament" dolls and sold them in a four doll pack. These girls have a gold string in their heads to hang her among, say the Hallmark Barbie ornaments. There is also the Gay Parisienne Kelly doll, Mattel made for certain deaelers to give away or sell.
More and detailed photos in my (Swedish) blog.
© Dolls and photos all belong to me, unless otherwise noted.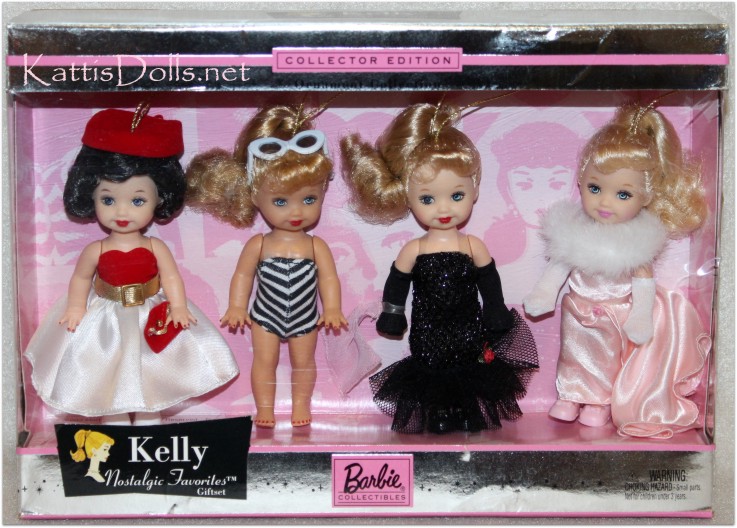 B5729 Kelly: Nostalgic Favorites Giftset, ©2003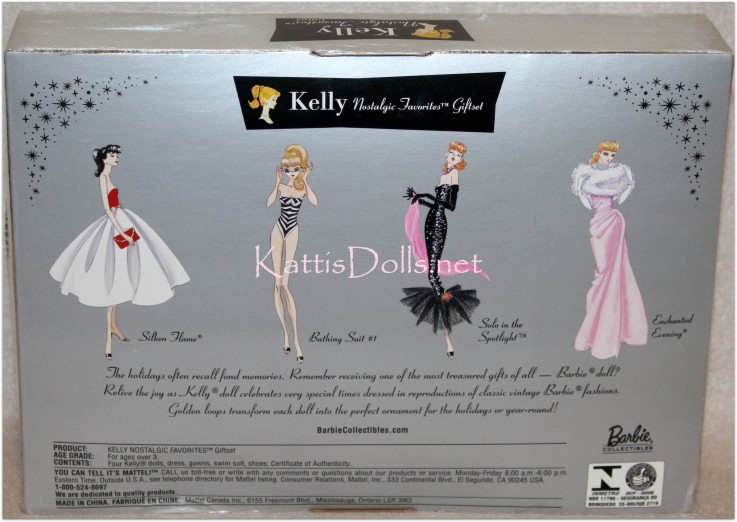 -