Gay Parisienne Kelly 2003
The most boring box but a wonderful gem inside. This doll was a Doll Dealer special, that Mattel gave to certain dealers to do what they seemed fit. Give away or sell - which most did of course. I was happy to get one of them. Inside the non descript, all white box, you find the most adorable little Barbie ouftit miniature dressed Kelly doll. Gay Parisienne is one of her big sister Barbie's most loved, vintage outfits and a brunette ponytail Kelly got to wear her own version of the sought after outfit. There is also a four doll Giftset of Kelly dolls wearing "Nostalgic Favorites". All five dolls (Gay Parisienne included) have a gold string in their heads so they can double as ornaments, should one so wish. There is this series of Hallmark Ornaments with Barbie in vintage outfits and these fit right in with them.
More and detailed photos in my (Swedish) blog.
© Dolls and photos all belong to me, unless otherwise noted.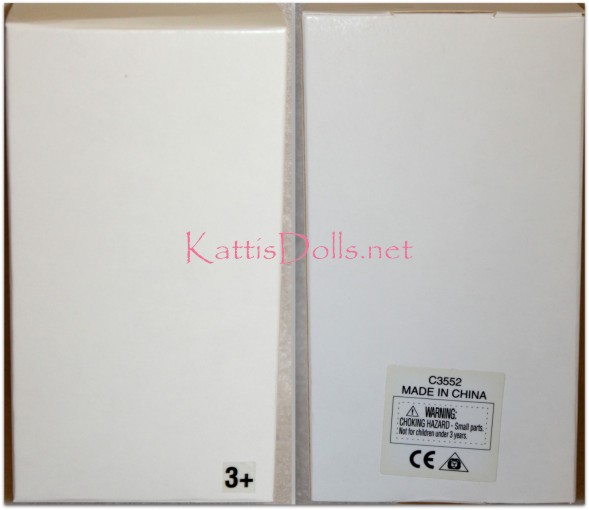 C3552 Gay Parisienne Kelly, ©2003
-