Kelly: Red, White & Cute ©2003
A quartet of dolls sold exclusively at Wal*Mart, Red, White & Cute Kelly and friends, Belinda, Liana and Deidre, all dressed up to celebrate 4th of July in their best red/white/and blues. There's stars and stripes, denim and cotton and each kid carries an animal with a matching bow/kerchief.
More and detailed photos in my (Swedish) blog.
© Dolls and photos all belong to me, unless otherwise noted.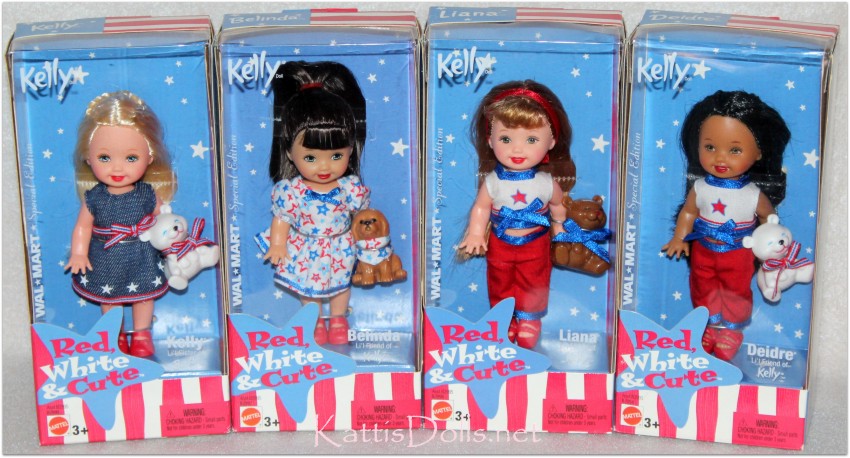 Kelly: Red, White & Cute, ©2003
Asst. B2995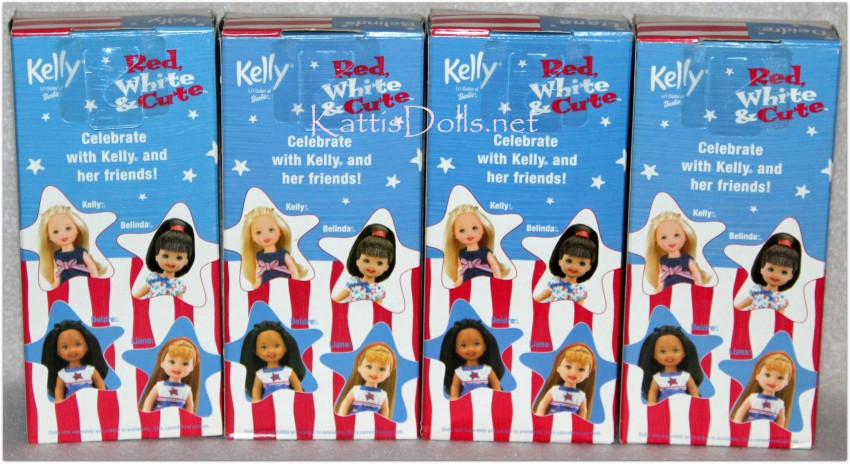 -