Color ©2003
A quartet of Crayons was sold exclusively at Wal*Marts. Four Kelly dolls and friends in different colors, all bringing a real crayon in the same color. The box back can be opened to a page of a painting to color. We had Kelly in pink, Jenny in turqouise, Lorena in purple and Deidre in orange. They all wear a velvety top with a blank jersey in the sleeves and pants and a hat mimicking the crayon top, sewn in a laquer fabric. Vibes goes to a certain crayon company, but there are some differences in the layout of the flower patterns etc.
More and detailed photos in my (Swedish) blog.
© Dolls and photos all belong to me, unless otherwise noted.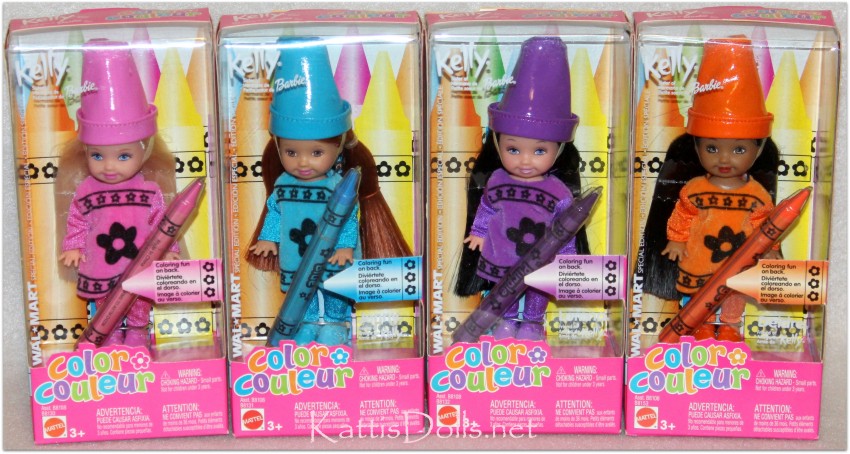 Color, ©2003
Asst. B8108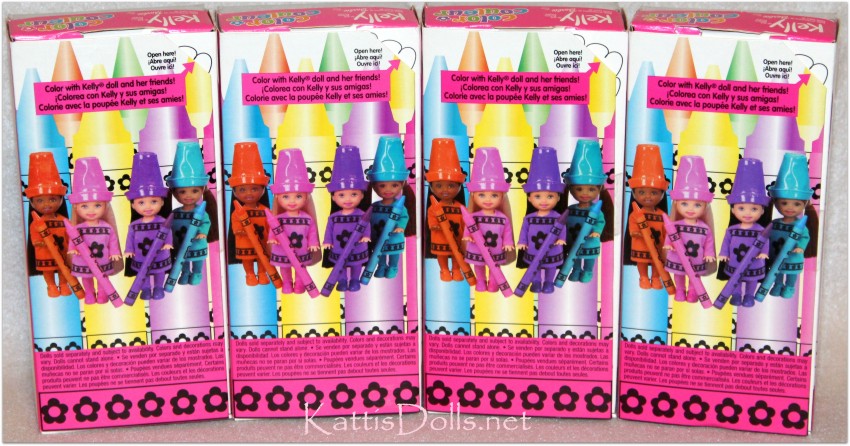 -