Kelly: Hoppy Spring ©2003
This year we got a bunch of Lemon Head Kelly dolls in all the holiday series - and therefor I don't have any. I wasn't too keen on the koncept of these heads and bodies back then. In hindsight it's a sad decision. These dolls have come to grown on me.
Hoppy Spring Kelly, Kelly AA and Marisa are three cute girls dressed in pastely rabbit costumes with dots all over. Kelly wears a pink costume and Marisa a lavendar purple. They have a robbin tied around their hair with floppy rabbit ears. Also in their very special designed boxes is a flower stand with a spring mechanism on which they may bounce. I can show them, thanks to Erica King - but have no closeups available.
More and detailed photos in my (Swedish) blog.
© Dolls and photos all belong to me, unless otherwise noted.
Kelly: Hoppy Spring, ©2003
Asst. B6475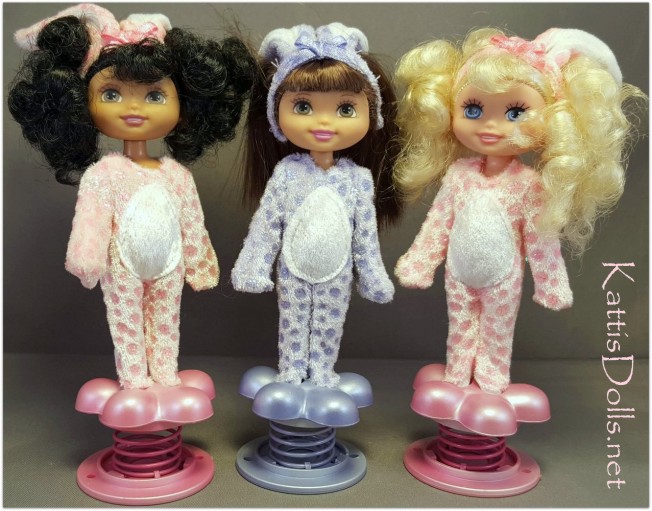 Photo: Erica King
-