Kelly: Easter Party ©2004
I am waiting for my to this date one and only box of this set. Have no boxed photos to share here - look in the blog for that. But at least, thanks to Erica I can show the group of cute easter rabbits, lamb and chicken. This year the dolls came in an egg shaped plastic bubble in pastel colors.
More and detailed photos in my (Swedish) blog.
© Dolls and photos all belong to me, unless otherwise noted.
Kelly: Easter Party, ©2004
Asst. G8873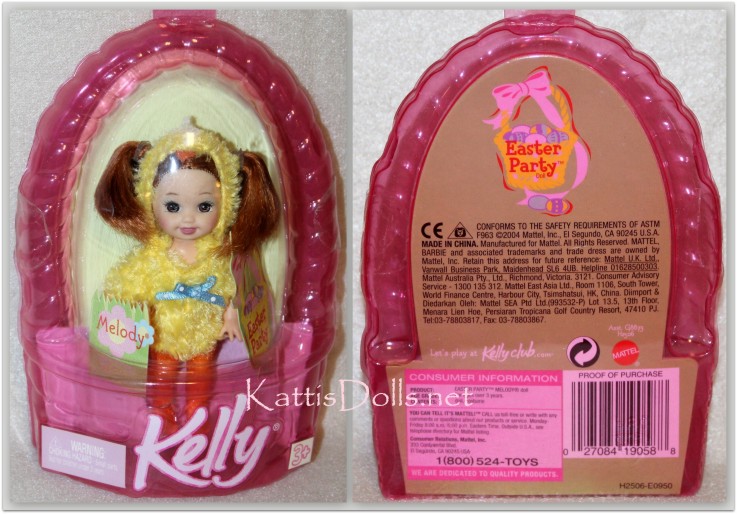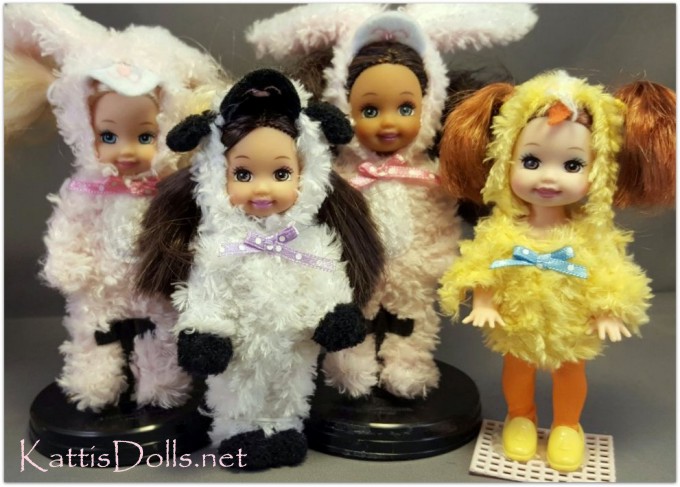 Photo by Erica King
-