Kelly: Halloween Party (Target), ©2002
The 2003 batch of Halloween Party dolls at Target gave us a new doll as Lorena joined the costume party dressed as a witch. Tommy was trick or treatin' in a scarecrow costume, Jenny came as a Genie and the pumpkins, Kelly and Deidre, got a brand new look with a shiny "lacquer" finish to the body, green silky stockings and a hat of the stem and leaves.
More and detailed photos in my (Swedish) blog.
© Dolls and photos all belong to me, unless otherwise noted.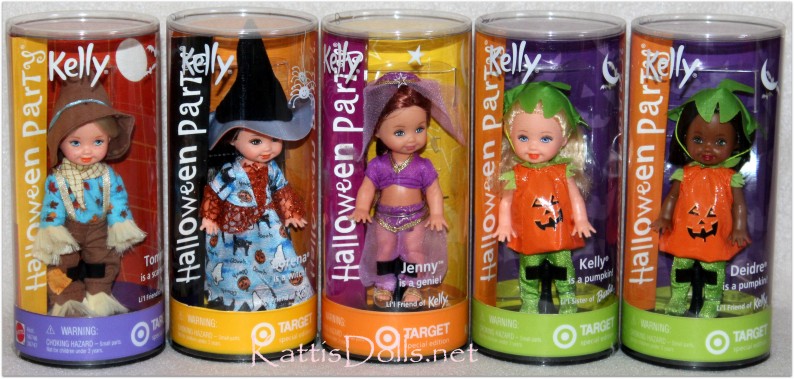 Kelly: Halloween Party (Target), ©2002
Asst. No. 56746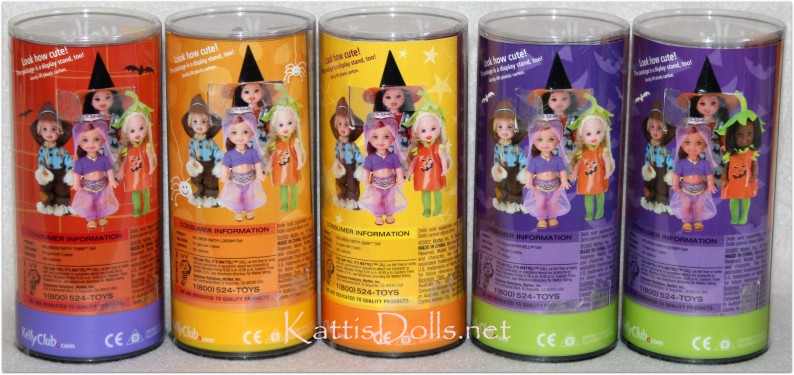 -