Kelly: Halloween Party (Target), ©2001
The Halloween Party Kelly dolls and friends from Target continued in 2002 (©2001) and the tube boxes had a new designed background, otherwise the same, with the stand as the bottom of the tube.
Jenny was back in her black hair, dressed as a cat, Kelly was a witch in yellow, orange and purple, Tommy was a vampire and the two pumpkins were reprised , only the Caucasian was Chelsie as we were used to see her, and the AA version a Deidre as previous year.
More and detailed photos in my (Swedish) blog.
© Dolls and photos all belong to me, unless otherwise noted.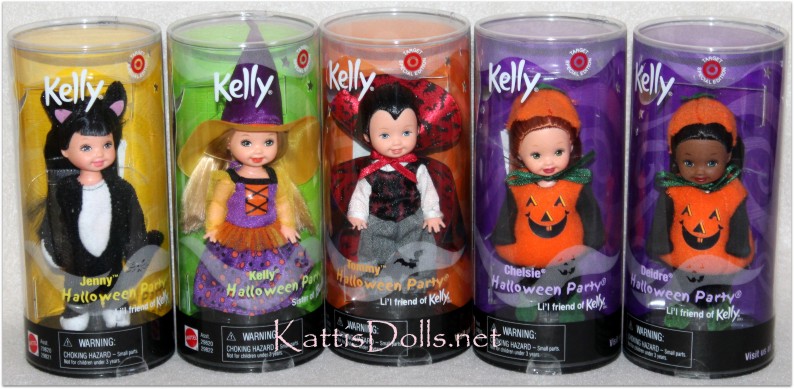 Kelly: Halloween Party (Target), ©2001
Asst. No. 29820