Kelly: Halloween Party (Target) / Shelly: Halloween, ©2000
The Halloween dolls spread out and included Kelly and some of her friends in 2002 (©2001), sold in tube boxes. This was a new design with a stand in the bottom to use for the dolls (inspired by the old Fashion Fever tubes?).
We had Kelly as a purple haired Alien, Kayla as a Ghost, Tommy as a cowboy and last, but not least the two pumpkins, Jenny and Deidre. We had these in Europe and the Alien, Shelly here, was platinum blonde! The Jenny Pumpkin was a Chelsie here. We was used to see the redheaded, freckled girl as Chelsie, while Jenny used to be the Asian girl in black hair, was that the reason?
Some old Kelly Klub-ers pulled a prank out of the alien as well. In hindsight (and at the time) a rather innocent prank. There was a convention going on and those who didn't attend decided to prank those that were there and had all the fun. Shelly Norrick rerooted a Kelly with green hair and put it back in the box and shoot a photo to the (then) KellyKlub Yahoo Group (a mailing group) and the hunt was on. She was of course nowhere to be found and some of the completists got a bit frustrated by this. I don't know if that prank was ever forgotten or forgiven by some of the old members. Photo can be seen in the blog.
More and detailed photos in my (Swedish) blog.
© Dolls and photos all belong to me, unless otherwise noted.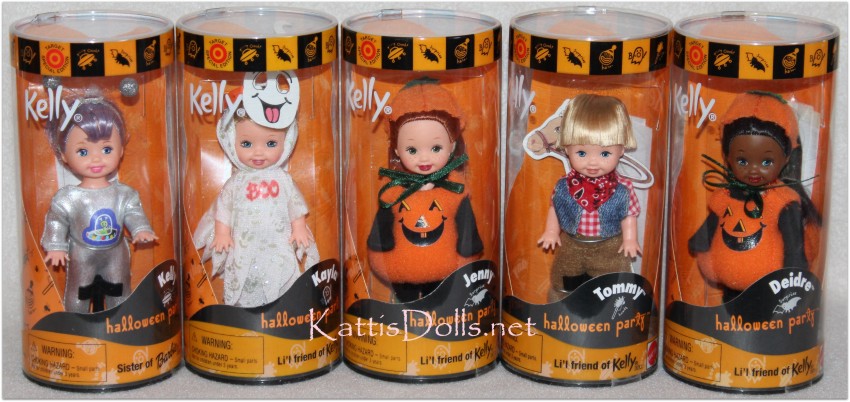 Kelly: Halloween Party (Target) | Shelly: Halloween, ©2000
Asst. 28304 (Kelly), Asst. 50913 (Shelly)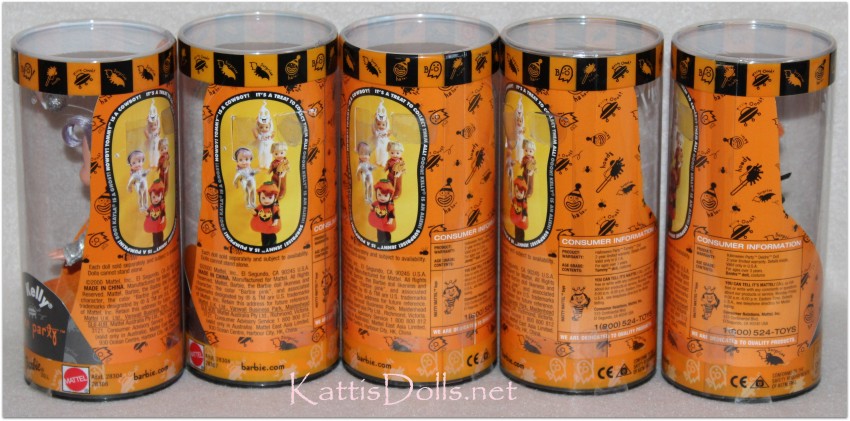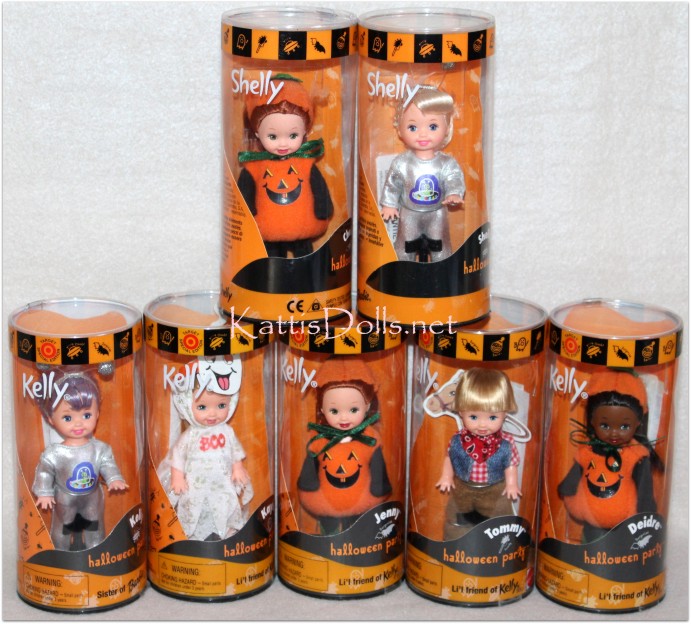 Shelly: Halloween, ©2000
Asst. 50913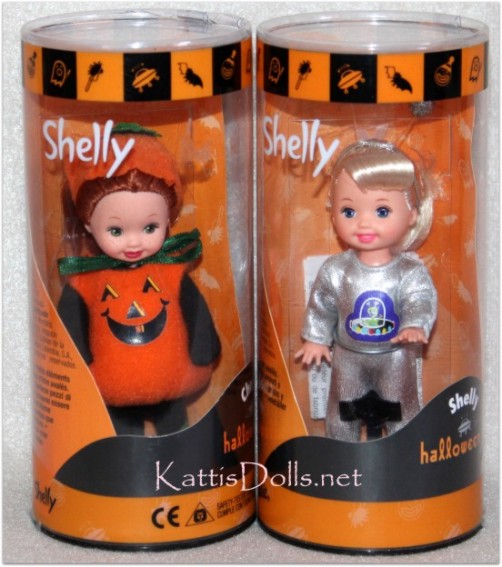 -