Kelly/Shelly: Cute as a Bunny ©2002
These Kelly and friends easter dolls came in a bag like box. A little candy bag in pastel colored gingham with an egg shaped window edged in a lace print. Inside we find three girls in polka dotted bunny suites with gingham bellies. The blonde Kelly is dressed in a suit with pink, yellow and lime green dots with a pink and white gingham belly. Her bunny ears have a pink bow. Marisa, the blue eyed brunette wears a suit with purple, lime green and yellow dots and a yellow/white gingham belly. Her ears have a yellow bow. Melody in red hair and teal eyes wears a suit with turqouise, yellow and green dots with a blue/white ginham belly and her ears have a turqouise bow. They all carry a bundle of carrots.
More and detailed photos in my (Swedish) blog.
© Dolls and photos all belong to me, unless otherwise noted.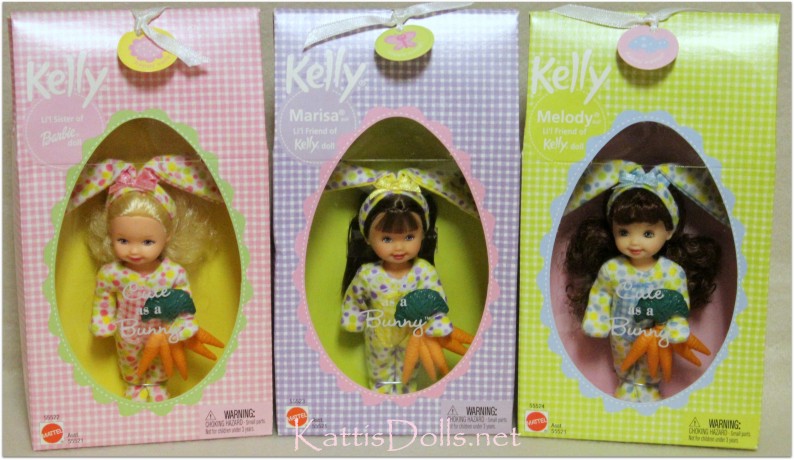 Kelly: Cute as a Bunny, ©2002
Asst. No. 55521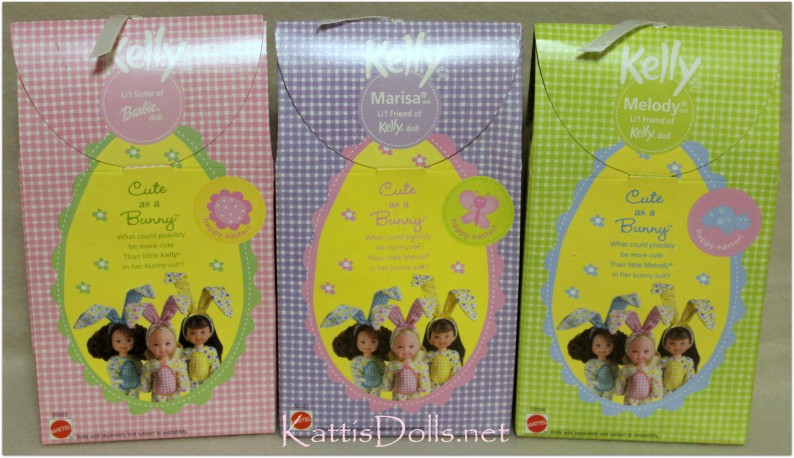 -