Kelly/Shelly: Fluffy Tail 2001
In 2002 Mattel released a second Easter Kelly set, these were sold in random stores and we got them in Sweden as well. Three of them. The AA Kelly was not sold here so she came in from the US. We have three different rabbit suits in spring-y pastel colors and fluffy white tails. The ears differs in length and looks in the suits. The blonde and AA Kelly/Shelly dolls are dressed in a purple rabbit suit with long, fluffy ears. The brunette is wearing a yellow rabbit suit with long straight up standing ears and the redhead wears a pink suit with ultra long floppy ears. All dolls have a big satin bow at the neck. They also carry a white basket each, with a rabbit in matching color.
More and detailed photos in my (Swedish) blog.
© Dolls and photos all belong to me, unless otherwise noted.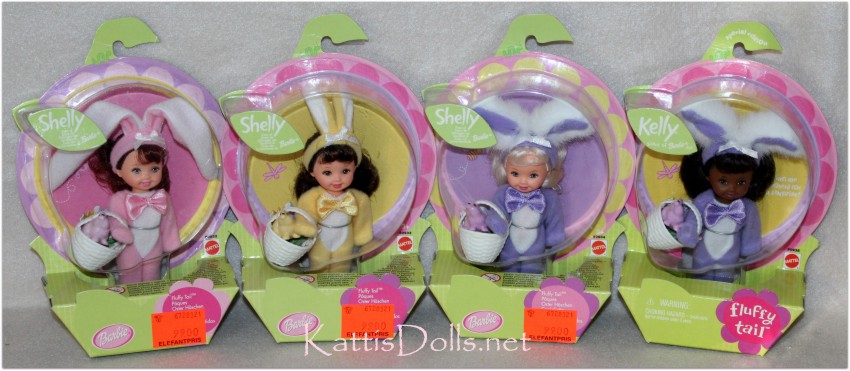 Kelly/Shelly: Fluffy Tail, ©2001
Asst. No. -

-