Super Slide Kelly/Shelly, ©1999
The Super Slide Kelly doll sets is a fun concept. The dolls come with a slide you can fasten on a bathroom wall and have Kelly sliding down to the bathtub. You pump water up into the slide and she wooshes down on her water glide. Kelly wears a yellow swimsuit with orange (apricot) ruffle. She comes with blue fins. Hair is put up in two Princess Leia buns. Blonde Kelly's eyes are two toned blue and AA have two toned brown eyes.
More and detailed photos in my (Swedish) blog.
© Dolls and photos all belong to me, unless otherwise noted.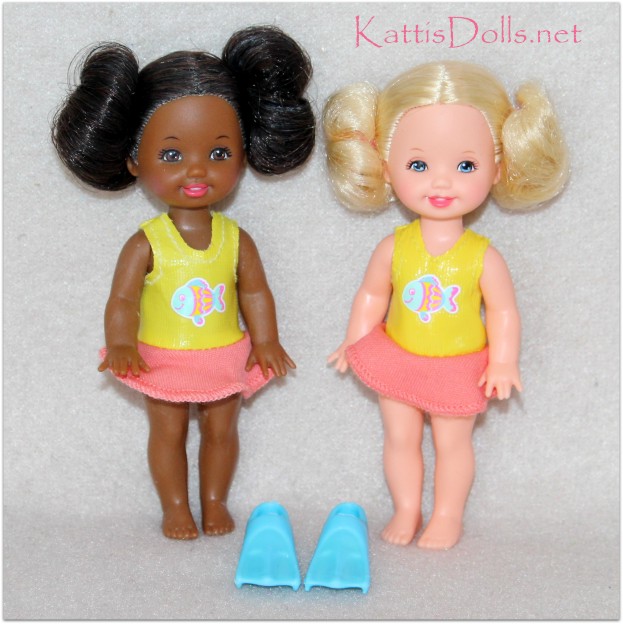 24749 Super Slide Kelly AA / 24645 Super Slide Shelly, ©1999