Pet Lovin' - Puppy Twins and Kelly, ©1999
The Barbie Pet Lovin' series consisted of dolls with pets, or pets in stand alone sets. Dogs of all breeds with puppies. Kelly got her own set with a dog house in two color setups. One yellow with purple roof, like mine, or one with the colors swapped, purple house with yellow roof. The pups Kelly tends to, are a pair of Golden Retrievers, one "girl" one "boy". Kelly herself is the same doll as was sold in a single box set in Italy, the year after.
More and detailed photos in my (Swedish) blog.
© Dolls and photos all belong to me, unless otherwise noted.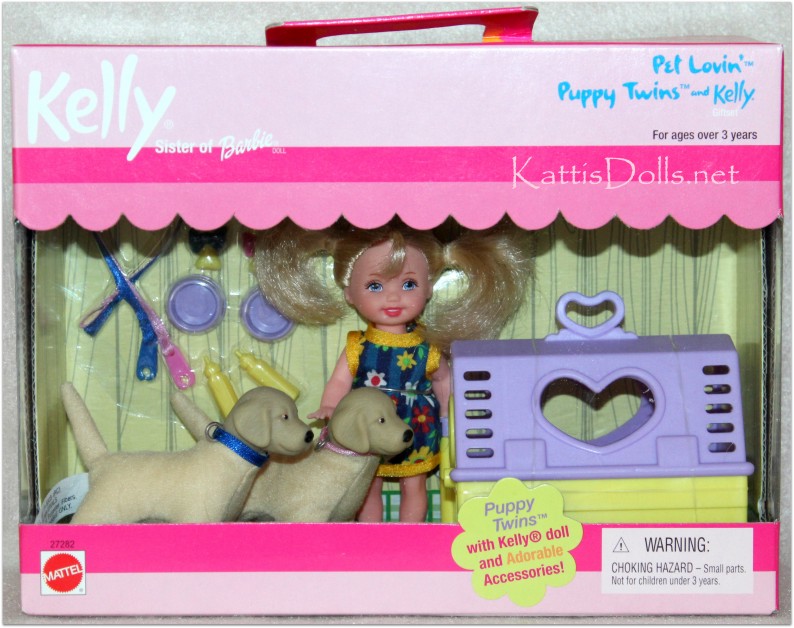 27282 Pet Lovin' - Puppy Twins and Kelly, ©1999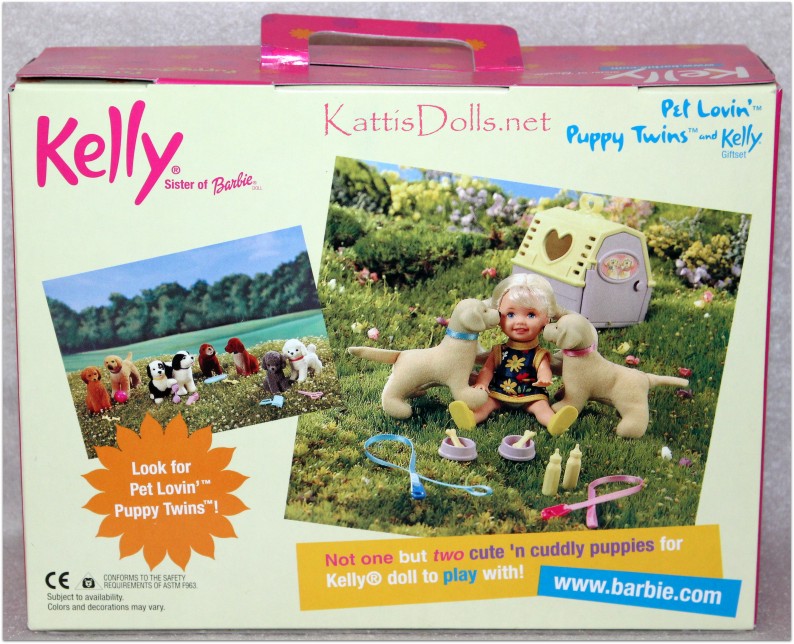 -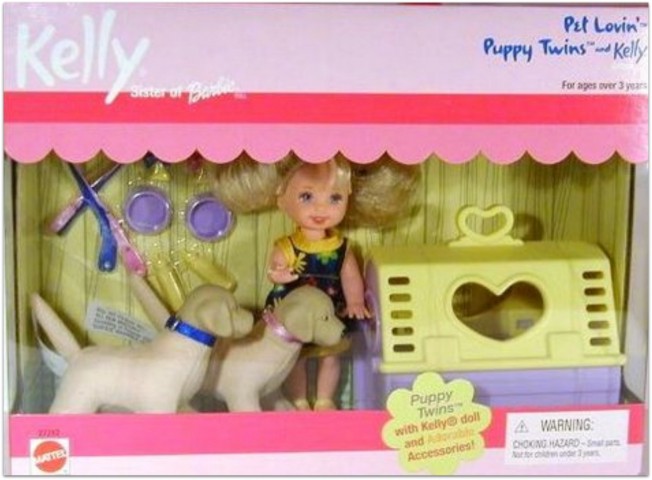 Photo: pinterest