Kelly: Halloween Party, ©2007
The Halloween Party series in 2008 (©2007) was made with a new, oval box design with a handle ontop and had the new No Neck Kelly dolls. We got three dolls, Kelly as a witch, Miranda as a pumpkin and Kayla as a cat. The girls differs in height, with Miranda on the short side and Kayla tall and lanky.
More and detailed photos in my (Swedish) blog.
© Dolls and photos all belong to me, unless otherwise noted.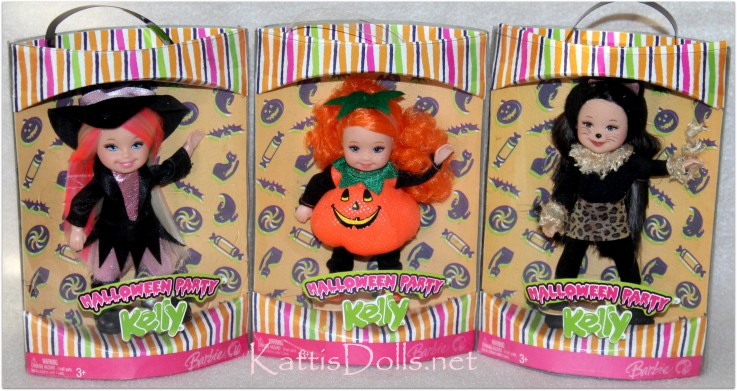 Kelly: Halloween Party, ©2007
Asst. No. K9179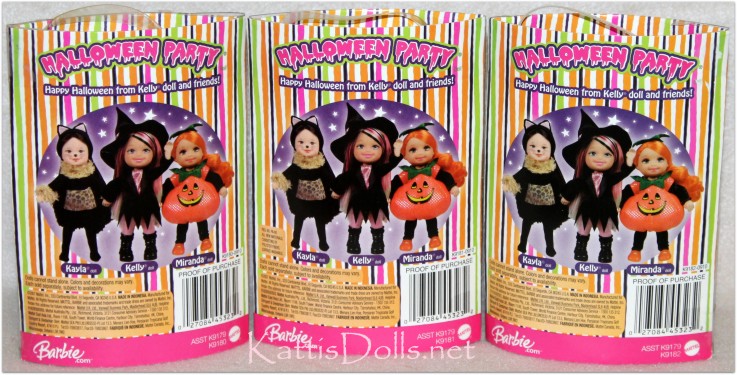 -