Kelly: Halloween Party, ©2006
For the Halloween Party 2007 (©2006) dolls Mattel made a new design of the box, altogether, with these pumpkin shaped blister boxes where the stem is a hanger. We have Kelly and Kelly AA as witches in orange and purple, a dark haired girl as a Spider and the fluffy redhead as a pumpkin. The dolls don't have actual names on their boxes in this series. There is also a boy this year, (Tommy) dressed as a Mummy.
More and detailed photos in my (Swedish) blog.
© Dolls and photos all belong to me, unless otherwise noted.

Kelly: Halloween Party, ©2006
Asst. No. J0643
-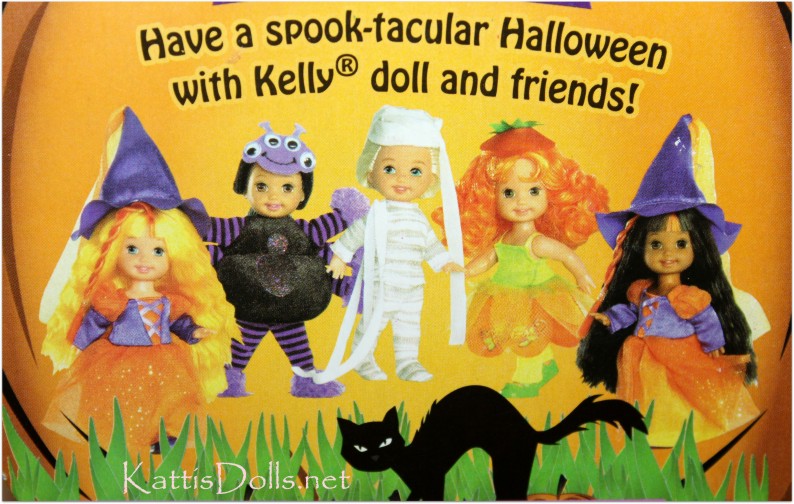 -