Tommy & Kelly as SpongeBob SquarePants and Patrick Star, ©2004
Mattel joined Nickelodeon to make these dolls. Kelly is dressed as SpongeBob SquarePants and Tommy accompanies her dressed as his best friend Patrick Star. In the box, there is a cardboard version of Gary, SpongeBob's pet snail. Kelly has blue eyes and brown hair, Tommy is blonde with brown eyes, from what I can tell of what I see. Revised the page as it turns out the naming is reversed, Kelly IS SpongeBob and Tommy is Patrick.
More and detailed photos in my (Swedish) blog.
© Dolls and photos all belong to me, unless otherwise noted.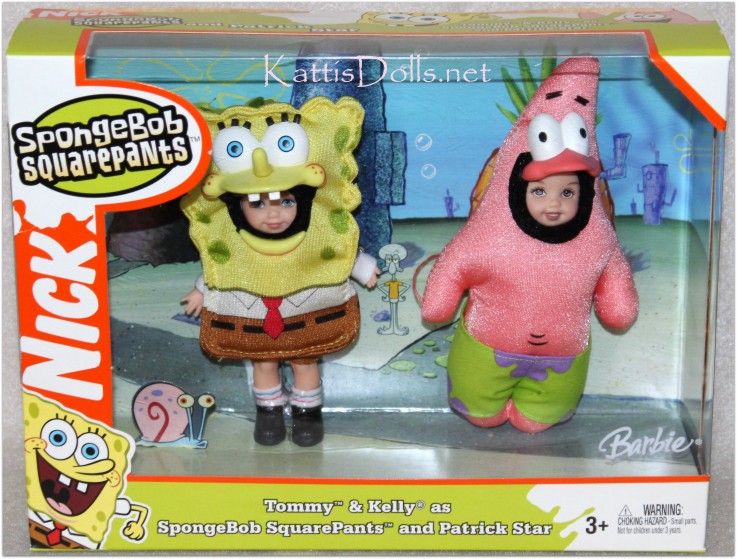 H1701 Tommy & Kelly as SpongeBob SquarePants and Patrick Star, ©2004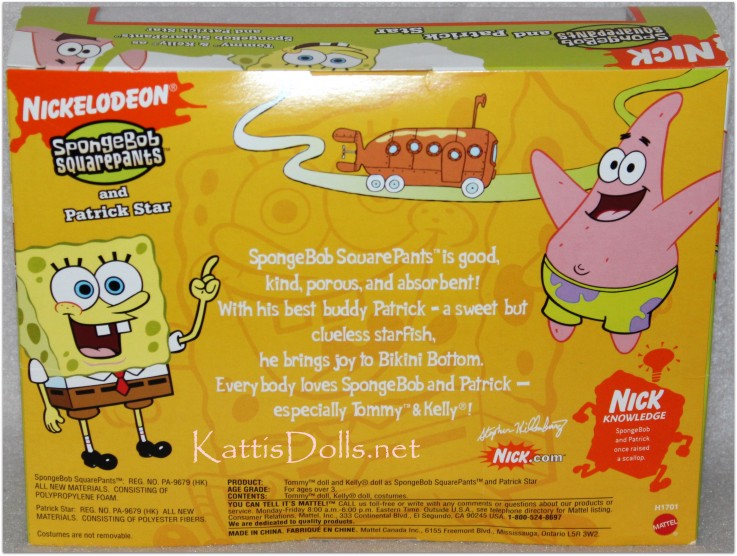 -