Tommy & Kelly dressed as Mickey & Minnie ©2002
Two of my favorite characters in Disney's world are Mickey and Minnie. Here we find Tommy and Kelly dressed as the two colorful mice as depicted by Ub Iwerks and Walt Disney. Kelly as Minnie is made in the second look of Minnie, where they replaced her hat with a white polkadots on red bow. The illustration of the box back shows the first look Minnie had, although without her red hat with a single flower.
More and detailed photos in my (Swedish) blog.
© Dolls and photos all belong to me, unless otherwise noted.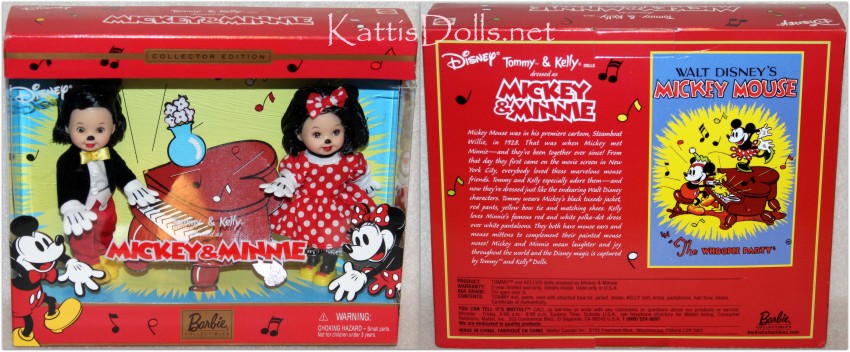 22963 Tommy & Kelly dressed as Mickey & Minnie, ©2002
-