Spectra and her friends of the Shimmerons from Outer Space was a short lived series of dolls in the second half of the 80's. I never thought I'd buy these dolls but I stumbled across a set of them (along with a bunch of another brand of metallic space dolls) so I picked them up. I am missing one of her friends, as she probably never was sold in Sweden - her colored friend StylaBlue. The Spectra dolls were made with the Sweetheart Michael and Melinda bodies but had less articulation, due to their bodies being dipped in metallic color. The colored plastic doesn't allow as much movement. They got new head sculpts, two for the girls, Spectra/StylaBlue and AstroGold/UltraViolet and Tom had his own (of course). All are marked 1986.
Lacy... Spacy... Out of this world!
Sorry about their messy hair and dirty noses - but as with so many other photos, these are just "arrival" shots taken when I received them. Haven't had the time to take care of them.

Spectra
Copyright: 1986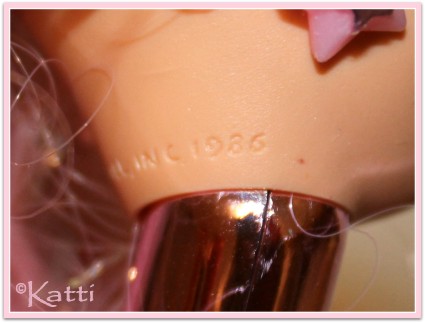 ~~~~~~~~~~~~~~~~~~~~~~
Just as in the Barbie world, head girl is the pink one.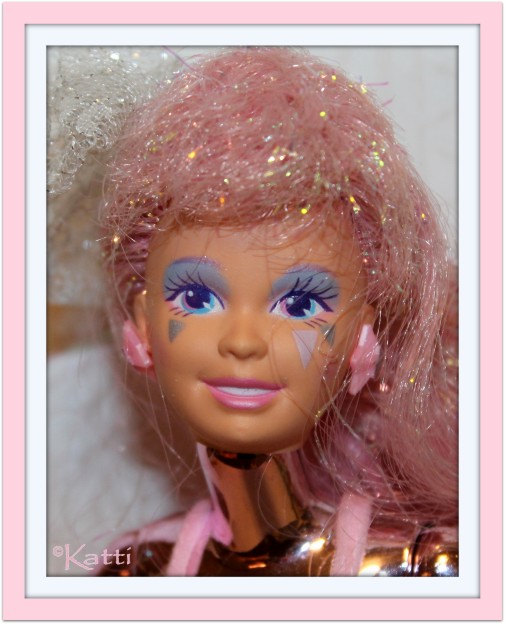 #3344 Spectra, 1987
Outer Space star! Leader of the Shimmerons!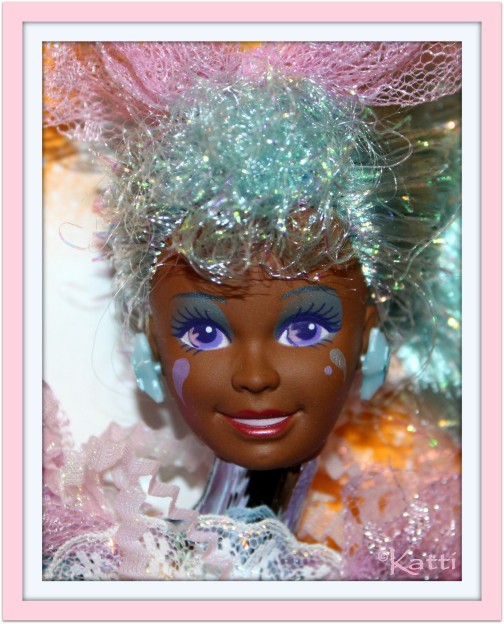 #3363 Spectra - StylaBlue, 1987
Outer Space Fashion Leader!
AstraGold
Copyright: 1986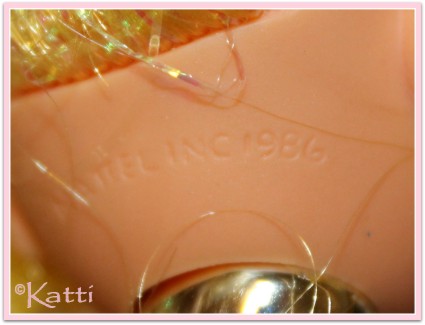 ~~~~~~~~~~~~~~~~~~~~~~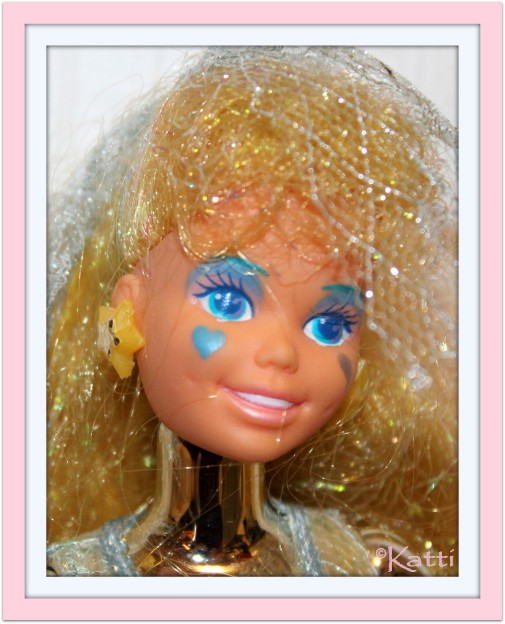 #3356 Spectra - AstraGold, 1987
Greatest party giver in the Galaxy!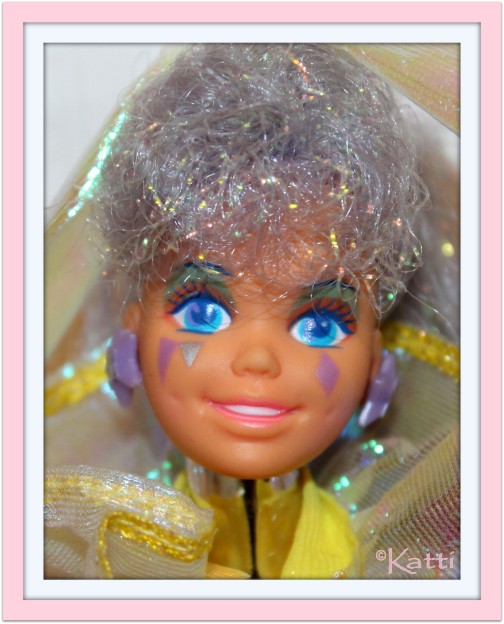 #3353 Spectra - UltraViolet, 1987
Cosmic beauty expert!
Tom Comet
Copyright: 1986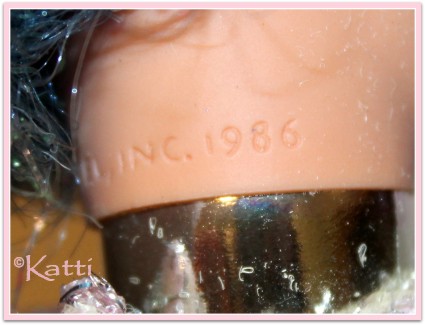 ~~~~~~~~~~~~~~~~~~~~~~
And as silly as it is, of course the male is into sports and the go-to-fix-it guy...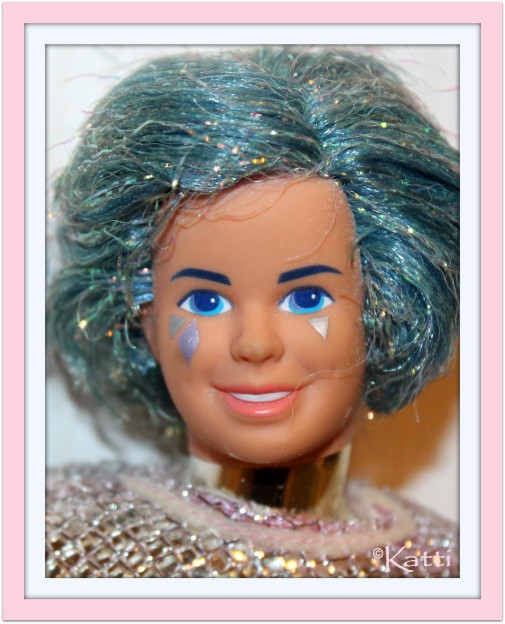 #3374 Spectra - Tom Comet
Galactic sports fan & fix-it man!


Michael Augustyniak claims in his book, Thirty Years of Mattel Fashion Dolls, that there are two different box styles for the dolls and that only Spectra has earrings in one of the versions. All three four of my girls have earrings, the same star shaped ones in matching color. Too bad I never had the chance to tell him. Maybe the book has been revised since my version was printed but I doubt it.