These dolls were sold as K-Mart specials in 1991. Two dolls in Barbie size and a teen doll, all rooted blondes with blue eyes. The two bigger dolls had different hairstyles with one doll dressed in a pink party dress and the other a three colored swimsuit. There were also a variety of fashion sets for them all.
Fashion Friends 11½"
Copyright: 1990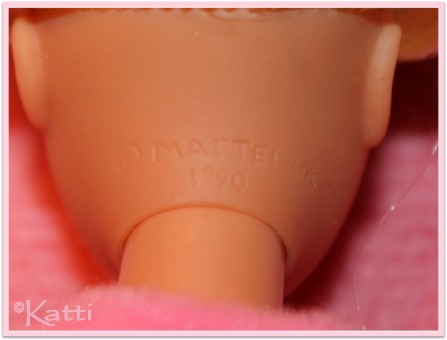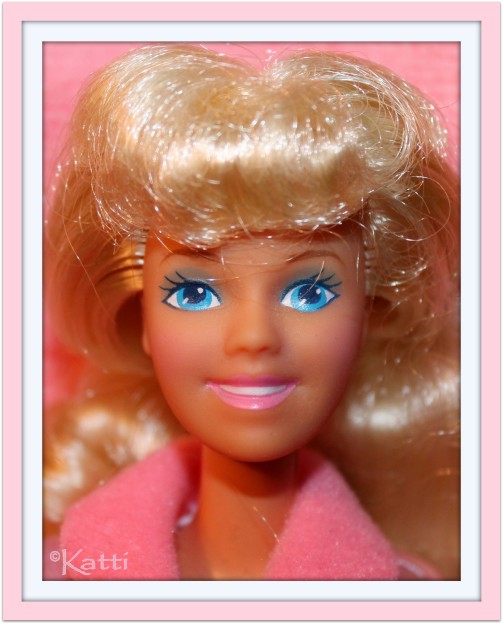 #7026 Fashion Friends, Party Dress, 1990
wearing a Barbie fashion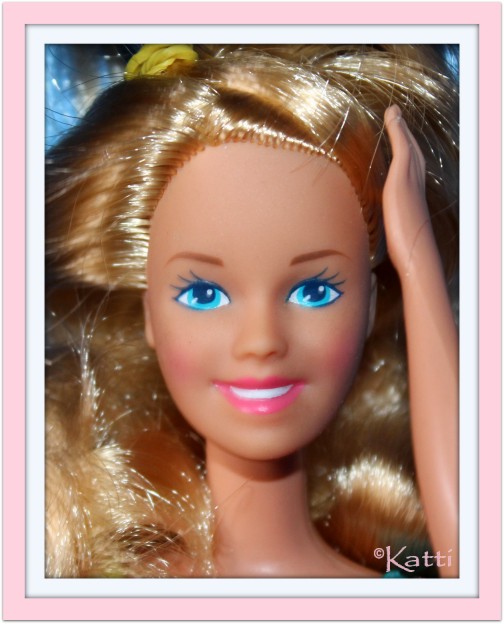 #7019 Fashion Friends, Swimsuit, 1990
Can possibly have had a body swap, as pictures I have seen show her with PTR arms.