A few of the Osmond Family was made into dolls. It was Donny, Marie and Jimmy. They have quite a likeness to their originals with toothy smiles. These heads are marked inside the rim - at least Donny's is. I got a doll that had lost his head while traveling so I took the chance to photograph the stamps, that says "© OSMOND PROD 1976 HONG KONG".
Donny
Copyright: 1976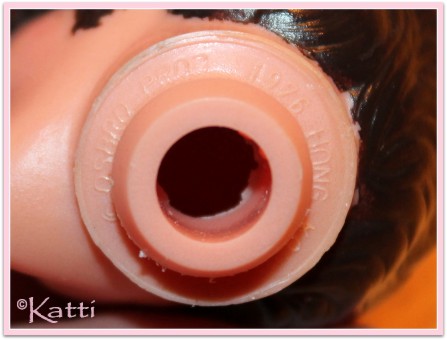 ~~~~~~~~~~~~~~~~~~~~~~
Donny has molded hair, painted in a dark brown color.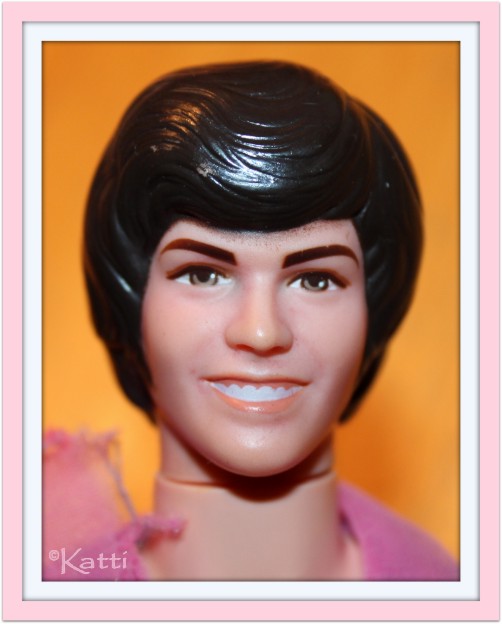 # Donny Osmond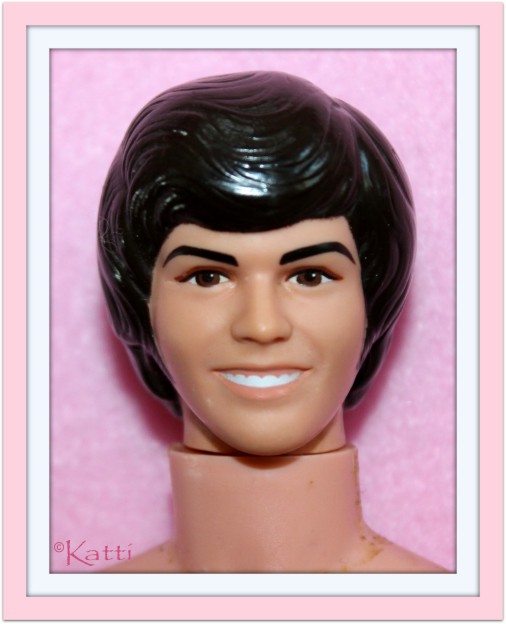 all the markings are from an adhesive as he had his nametag taped to the neck when I bought him


Marie
Copyright: 1976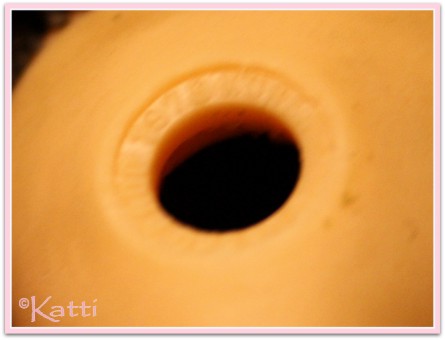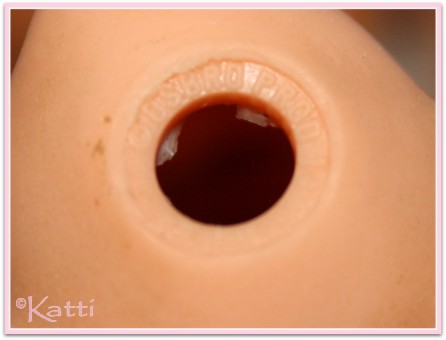 ~~~~~~~~~~~~~~~~~~~~~~
Marie Osmond was made into a doll as well as her brother Donny. They were an artist item and couldn't be one without the other on the doll scene either. Marie has a quite huge head with rooted brown hair - and brown painted yes with long painted lashes. She is one of a kind - so-to-speak. Only doll ever made with this sculpt.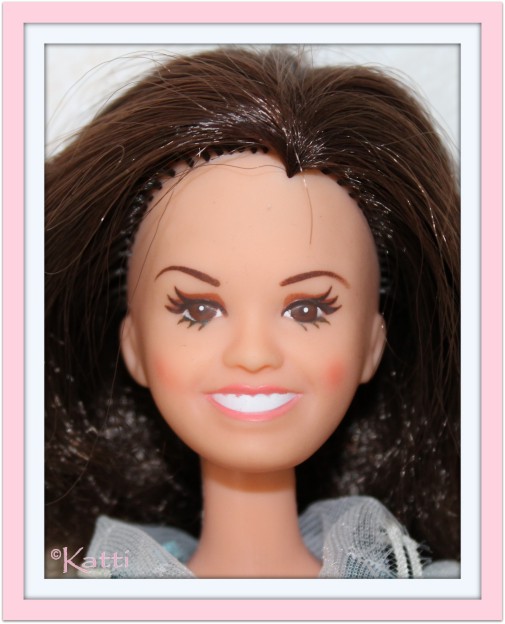 # Marie Osmond,
Jimmy
Copyright:



~~~~~~~~~~~~~~~~~~~~~~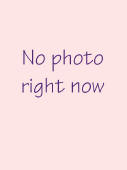 #