The Disney Channel and Co has made quite a few teen movies. One series of movies was the High School Musical and another was the ones about Hannah Montana. Some of the girls were made with the same sculpt, a new one for these characters that may or may not be a modified Carnaval. HSM Gabriella and Miley/Hannah share face. A few other characters in these series were also made with the same sculpt as far as I can tell from photos I have seen.
I also think both Tiara and Kelsi from High School Musical are made with this head (in one version or another). The Camp Rock Mitchie doll is another.
Disney Teen
Copyright: 2007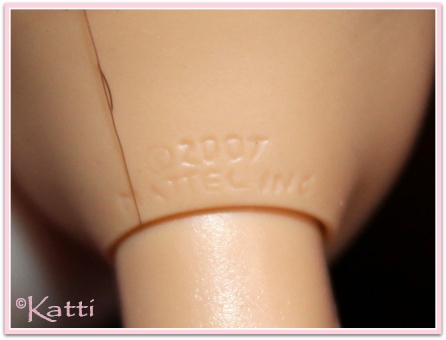 Miley/Hannah
Miley Cyrus played the young Miley Stewart and her alter ego Hannah Montana, that named the series.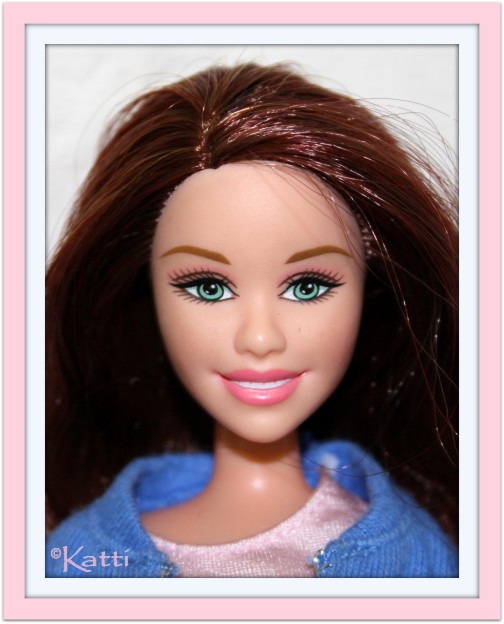 Hannah Montana
bought loose - was originally sold in gift set with Miley below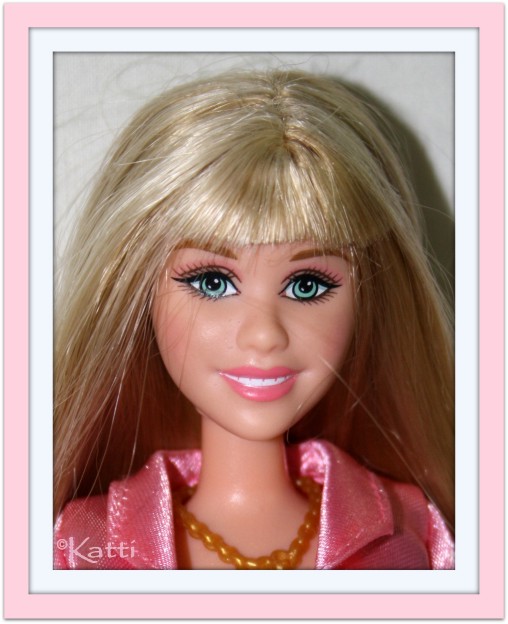 Miley Stewart,
bought loose - was originally sold in gift set with Hannah above

Gabriella
High School Musical Gabriella was also seen using this face.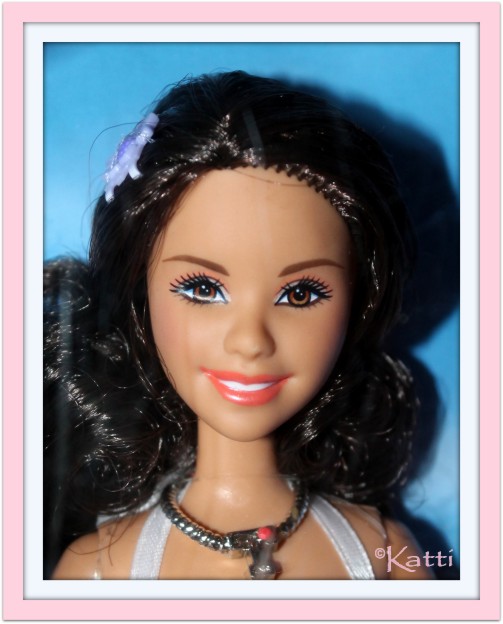 #M2968 High School Musical - Summer Romance Gabriella, 2007
(sold in a 2-doll set with Troy)
Photographed through box plastic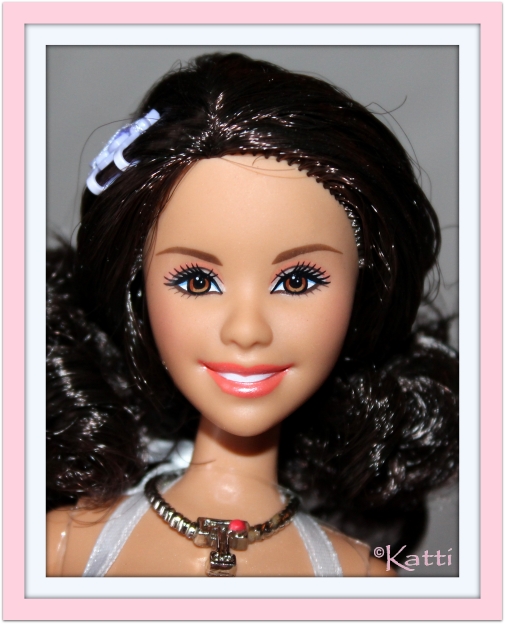 Mitchie
Mitchie from the Camp Rock series was made with this face. Demi Lovato did the role of Mitchie. There is some resemblance, but the doll is not a spitting image of the adorably cute Miss Lovato.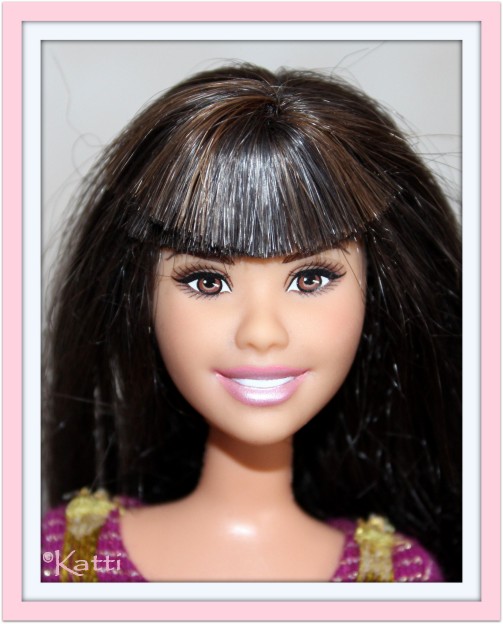 # Camp Rock Mitchie,
(sold in a 2-doll set with Shane)
Bought loose
Other sets/dolls where this face can be found
High School Musical Kelsi and Tiara