Mod Hair Ken was introduced in the early 70's with masses of loooong brown hair. "Ken with combable hair!". The face is the same as the previous, molded hair version (the "Edwardian" or New Good Lookin' Ken). Mod Hair Ken came with a sheet of stickers. Beards, mustasches and side burns that could be used over and over. As long as they didn't get lost...
Ken, Mod Hair
Copyright: 1968

One of my grail dolls, but my friend Ľubo was kind enough to let me use his photo for this gallery.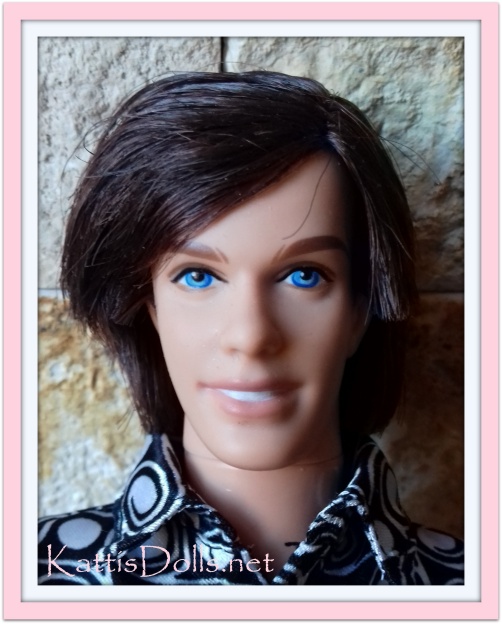 #N6611 Pop Life Ken, 2009
Doll belongs to/photo taken by and used by permission from Ľubo Holík

The Spring Break 1961 convention in Fort Lauderdale 2011, had two platinum edition gift sets with Barbie and Ken dressed for prom. Both sets, AA and caucasian had the same dolls, dressed the same. Ken was made with the MOD Hair Ken sculpt with rooted hair, blonde or black, but he had the much newer gymnast body.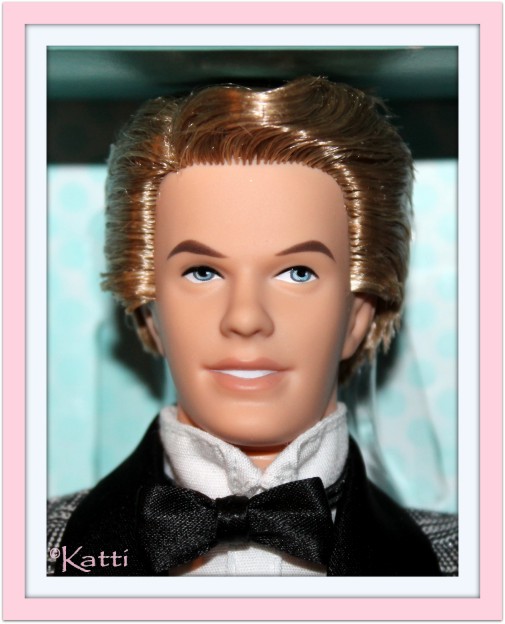 #T7945 Spring Break 1961 Ken, 2011
2011 Fort Lauderdale Convention Doll, gift set with Barbie
doll belongs to Carin R