The Heart Family was initially a Mom, a Dad and their New Arrival Baby. The baby in this set had the same body as the Sunshine and Happy Family baby, marked 1973. The difference was, the baby now had molded hair, painted in yellow blonde for the Caucasian Heart Family and black for the AA Heart Family and no glass eyes. The baby can pass as a boy or a girl, whichever you need it to be. Of course "clothes" decide for you (*bah*). These babies sometimes have painted lashes - or they have just a hint of lashes in the corner of the eye.
Heart Family New Arrival
Copyright: 1985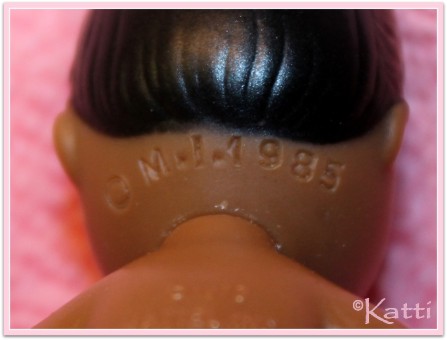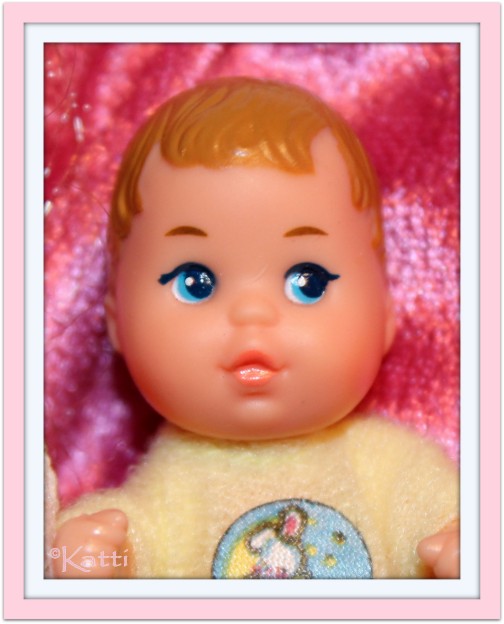 #2415 Heart Family New Arrival baby, 1985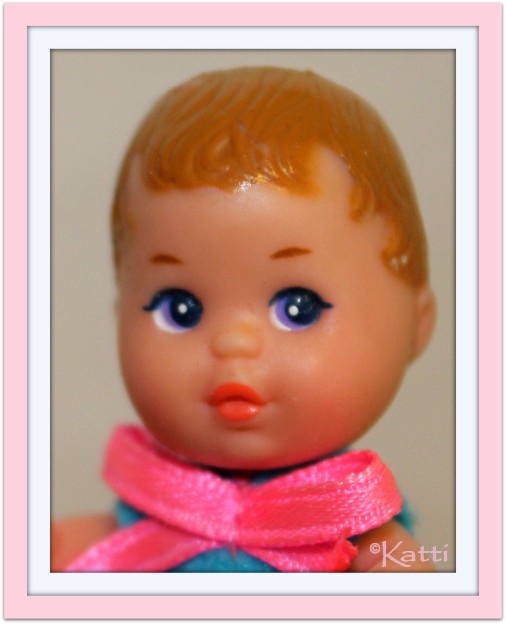 #9433 Babysitter Skipper baby, 1990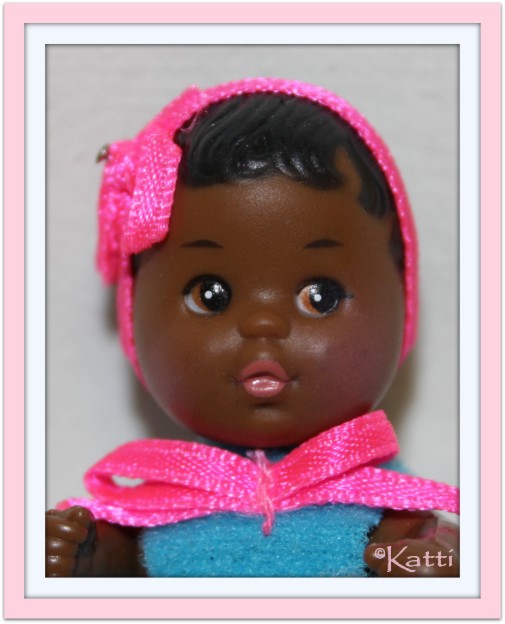 Babysitter Skipper AA baby, 1990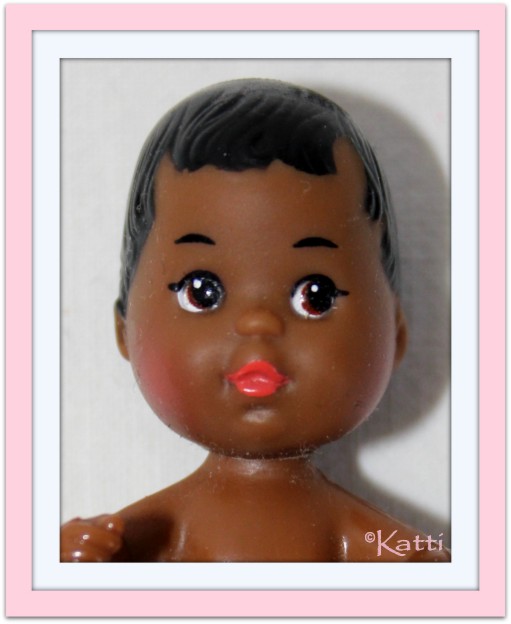 #2499 Heart Family New Arrival AA, 1986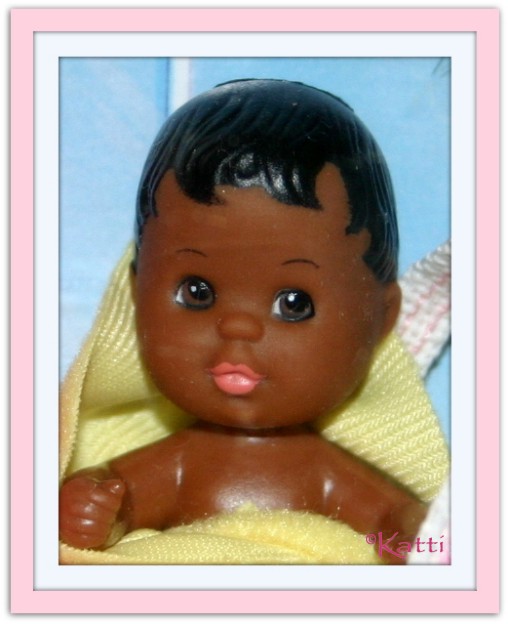 #20335 Cool Sitter Skipper, baby boy
(1 of 4)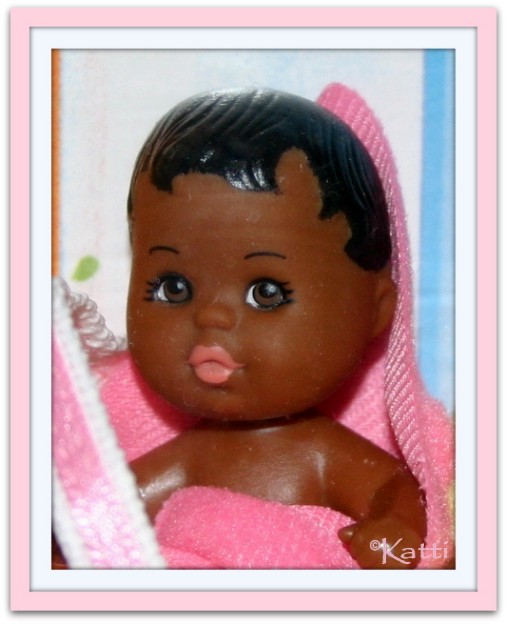 #20335 Cool Sitter Skipper, baby girl
(1 of 4)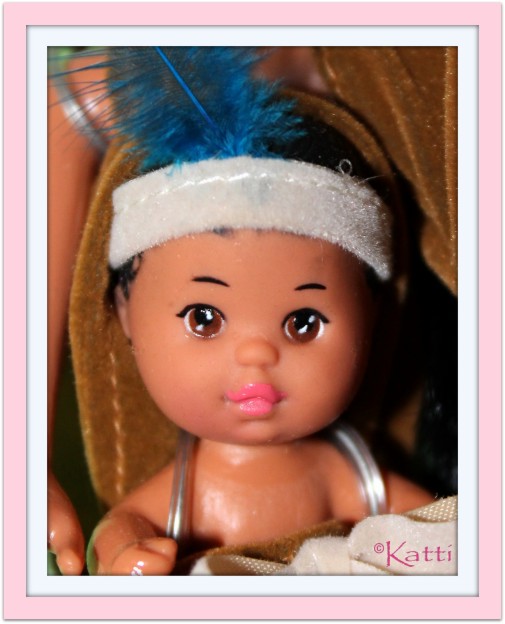 #14715 American Stories - American Indian Barbie, Baby Blue Feather, 1995
Career sets
This baby is actually made with another sculpt than the dolls above. He/she is fully molded, head included, while the dolls above have separate heads. I have one baby marked 1994 on the molded diaper, so I guess that would be the correct date for this one.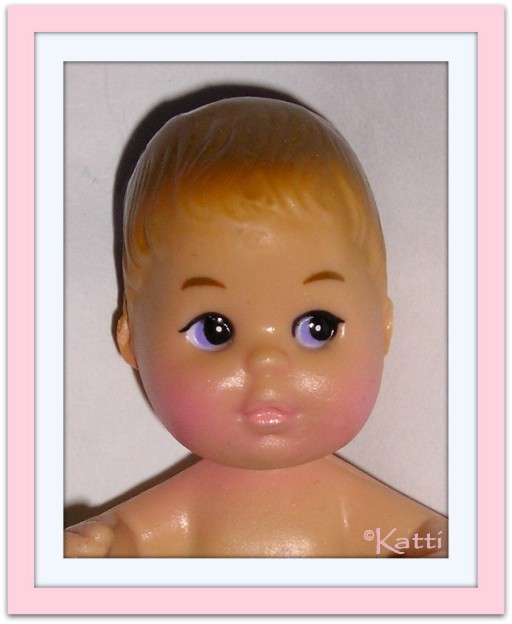 #68592-91 Cool Career Gift Set, 1995.
Other sets where this baby can be found:
Baby Sitter Courtney
Mermaid Skipper and the Sea Twins
Dr Barbie, misc fashion sets - these are most likely the last baby above