In the mid nineties Skipper got a new face - with a open toothy smile mouth. The head is smaller than the previous version, but the same body is still in use. Her eyes are still blue but her hair never waveres from the signature Roberts blonde. Skipper came in a few black versions with this sculpt, but never in the swim suit line. If there was a Courtney, there almost as certainly, was a black Skipper.
Skipper
Copyright: 1993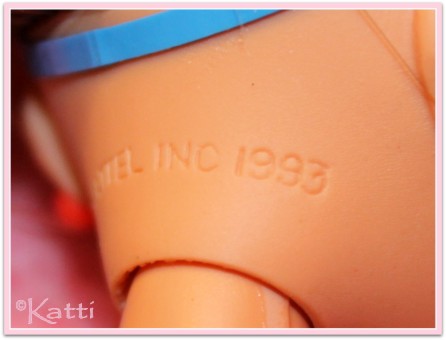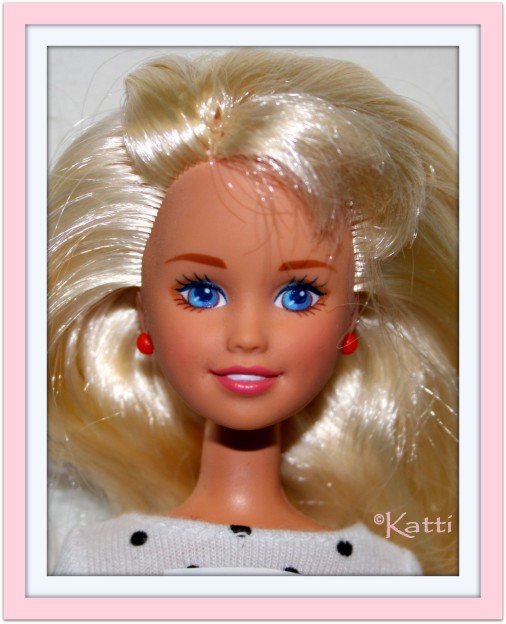 #12920 Pizza Party Skipper, 1994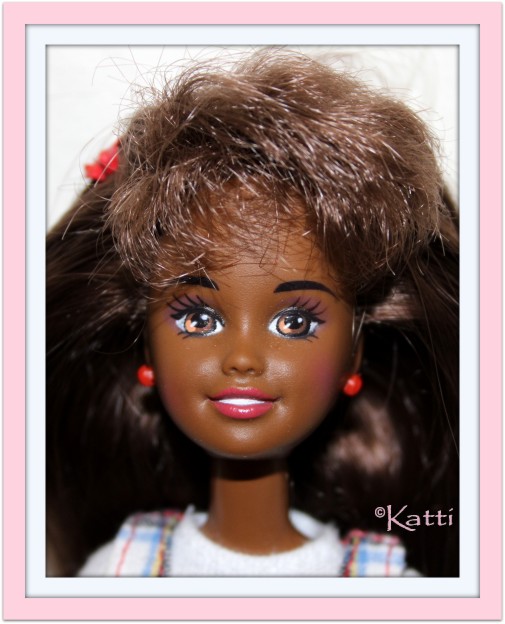 #12942 Pizza Party Skipper AA, 1994

Courtney

Courtney changed with Skipper and got this new, cute face as well.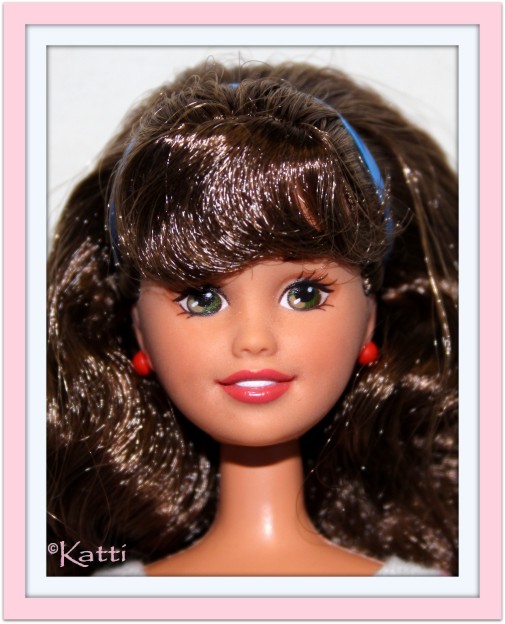 #12943 Pizza Party Courtney, 1994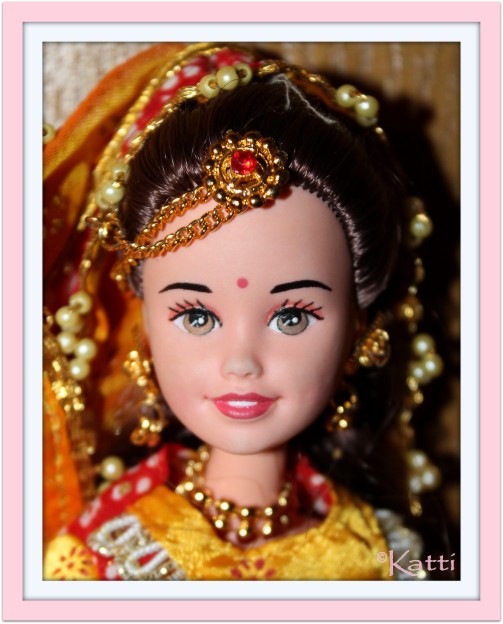 # (Barbie and) Skipper in India
Wendy
Peter Pan's love, Wendy, was made in two versions and the second had this cute sculpt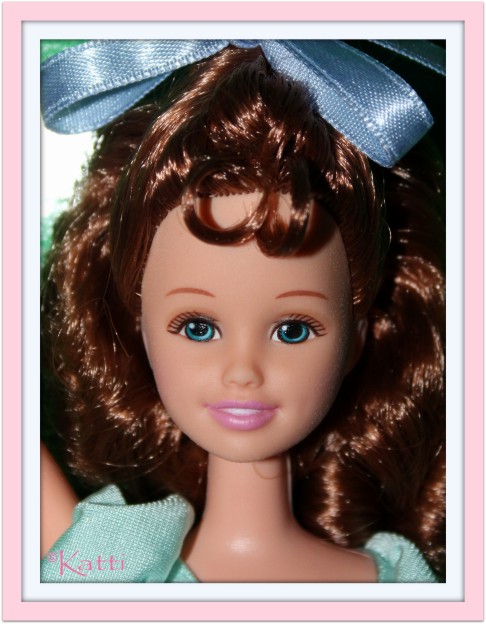 Examples of other sets, where this face can be found:
Skipper: Sparkle Beach, Phone Fun, Splash 'n Color, Traveling Sisters, Winter Holiday Sisters
Skipper AA: Phone Fun
Courtney: Phone Fun