In 1994 we got introduced to a new character in the Roberts expanding family. Adorable little toddler Kelly (or Shelly as her European name was), baby sister of Barbie came to us, smelling of baby powder. She had the cutest little face with a pouty mouth, collectors dubbed "bottle mouth" as her formula bottle and pacifier fits right in. Kelly came in two versions, black or white with platinum blonde or brown hair. Shelly was only blonde in these first versions.
Kelly I - bottle mouth
Copyright: 1994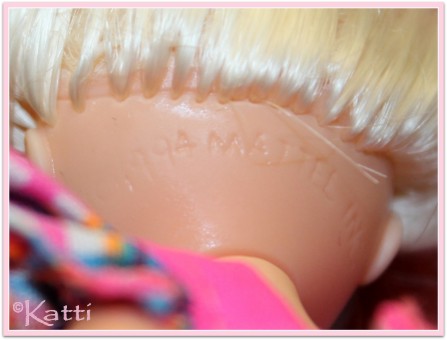 Kelly/Shelly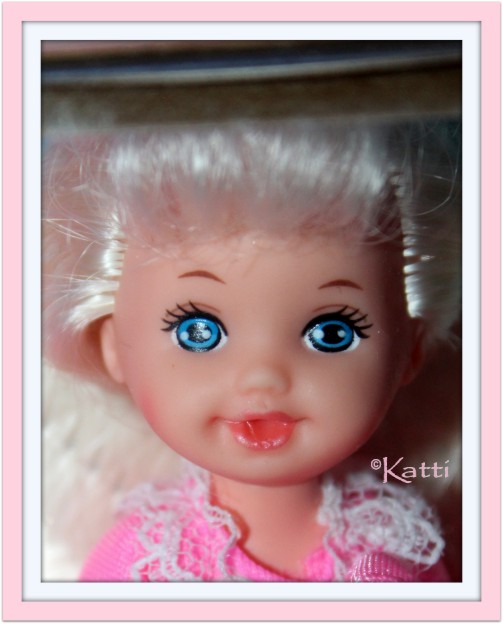 #12489 Baby Sister Kelly/Shelly, 1994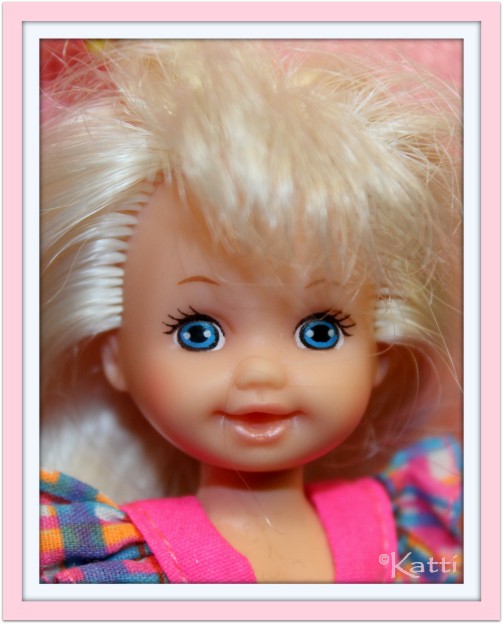 #12489 Baby Sister Kelly/Shelly, 1994
Kelly AA

Right from the start Kelly came in a black version and she is totally adorable.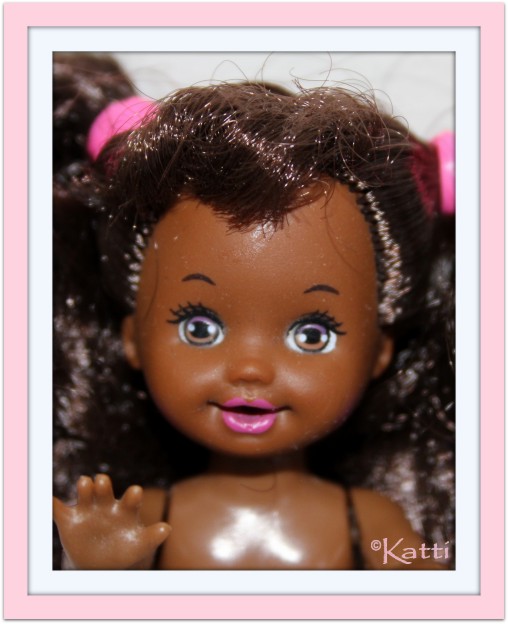 #14553 Bathtime Fun Kelly AA, 1994


Chelsie

This is the only friend besides Tommy that has this sculpt. Chelsie has freckles and dark red hair.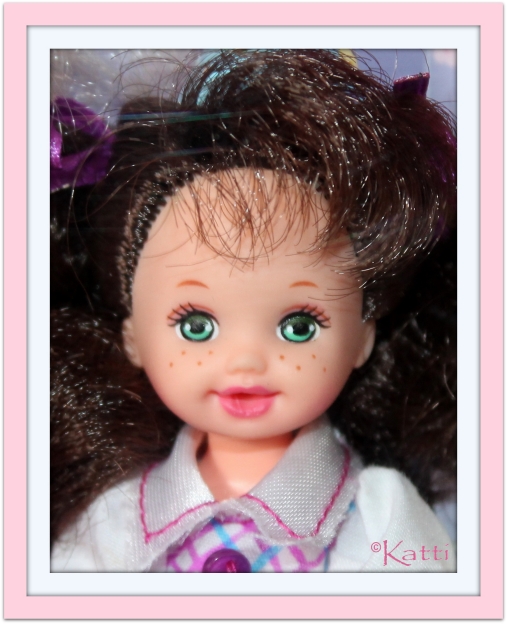 #15610 Birthday Fun Kelly - Chelsie
Toys 'r Us Special Edition
Photographed through box plastic
Tommy

Collectors was happy to see Ken's little brother Tommy. Boys are always welcome. And to that, Tommy had rooted hair!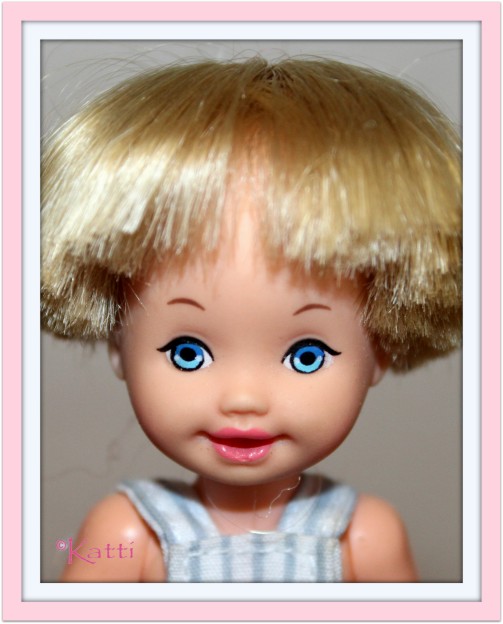 #17055 (Big Brother Ken &) Baby Brother Tommy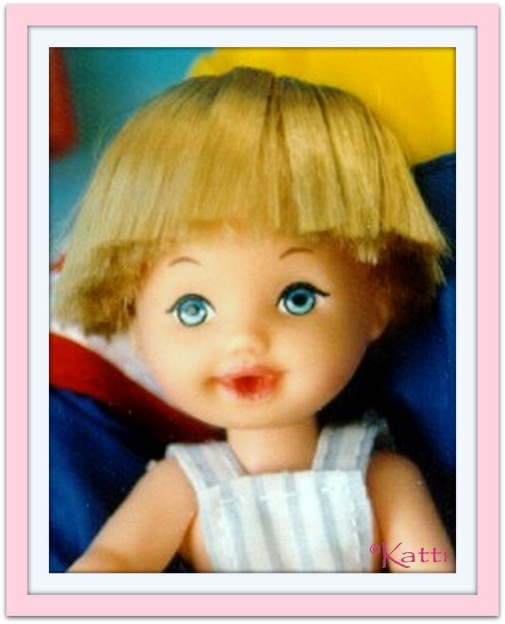 Blurry picture is due to resizing of compressed jpeg
Tommy AA

Another wonderful version that made me, and other collectors even more extatic, was the black Ken and Tommy set. Tommy had a rooted mop of curly hair ontop of his head and painted on the sides.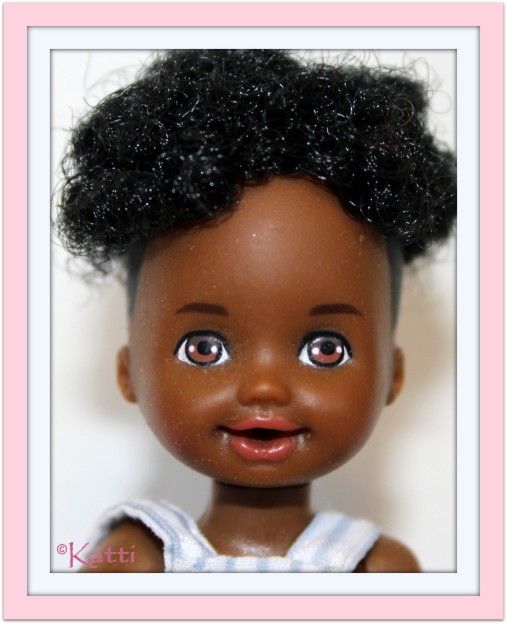 #17588 (Big Brother Ken &) Baby Brother Tommy AA
Drinking

This sculpt is the same as the ones above, it's just used for a drinking function with the Potty Training and Tinkle Time Kelly/Shelly dolls - so it has a hole in the mouth, attached to a tube through the body. In some dolls the head looks very narrow, due to how the tube is fastened inside the doll.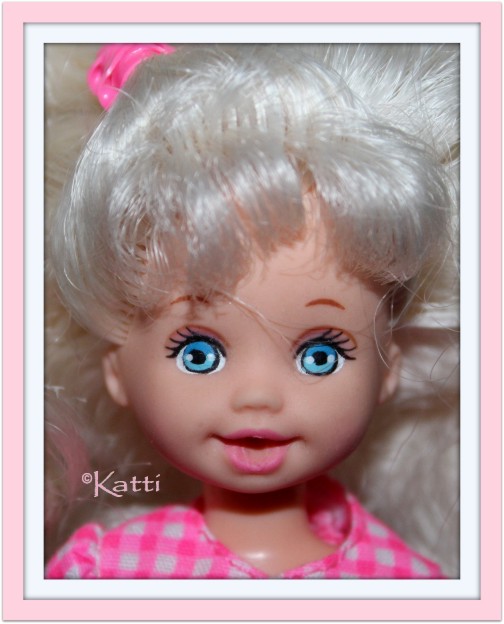 16066 Potty Training Kelly/Shelly, ©1996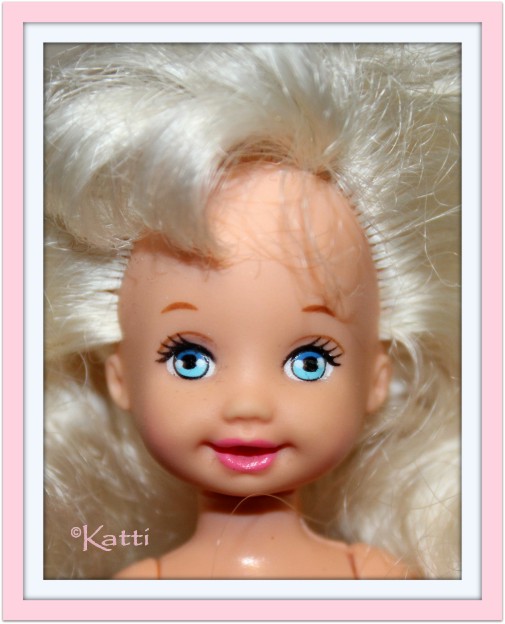 ~~~~~~~~~~~~~~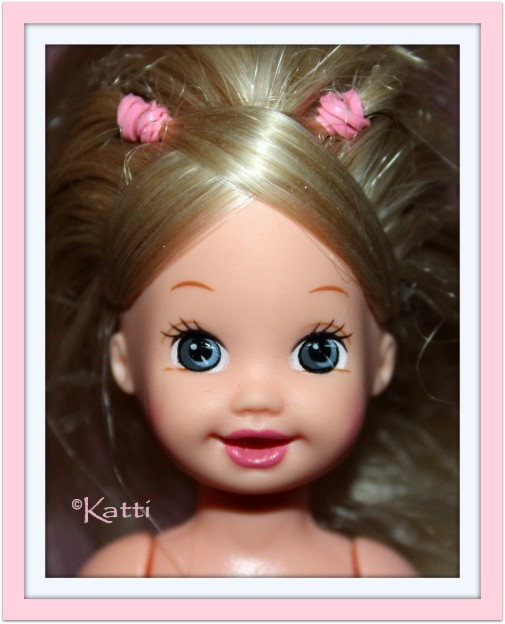 G0842 Tinkle Time Shelly, ©2005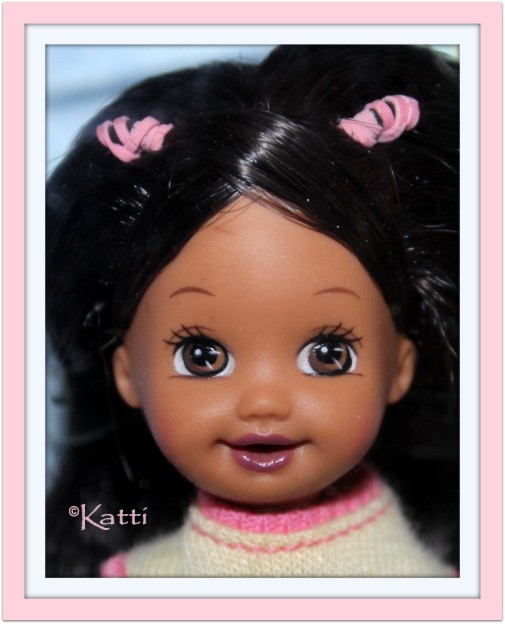 H0215 Tinkle Time Kelly AA, ©2004
Other sets with this sculpt:
Kelly/Shelly: Bathtime Fun, Birthday Fun (with Barbie and Chelsie above)
Kelly AA: Baby Sister