Casey was Francie's best friend and she had this cute, adorable, totally contagious smile. She came in three hair colors, blonde, brunette and titian. Casey had blue eyes with rooted eyelashes. She shared body with Francie, both with straight legs and bendable.
Casey
Copyright: 1966
Casey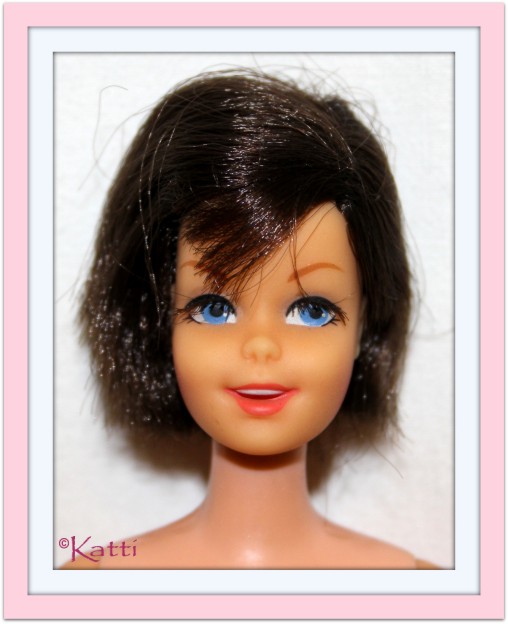 Casey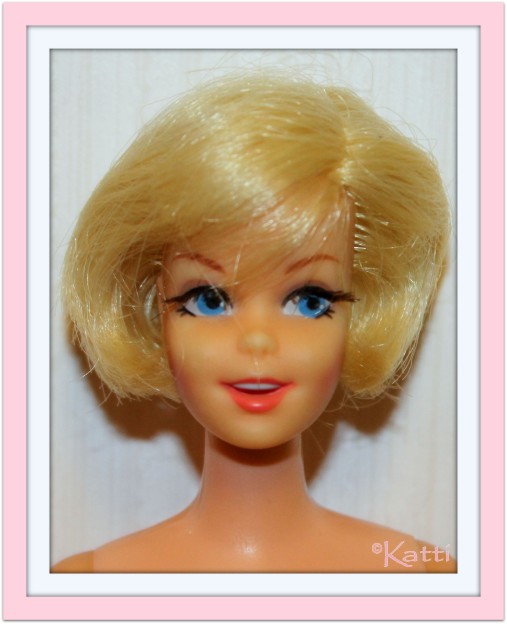 Casey

Francie

Malibu Francie was given her best friend's face. I guess the sunny smile was a better fit for a beach girl than the regular, kind of serious book worm look, she usually has. These girls often suffers from the spot plague. Tiny or big spots that tend to bleech so she ends up with blueish white spots in her face. This is more common on doll legs of 1980's dolls, but also the Malibu dolls can be found with them.
Malibu Francie didn't have rooted eye lashes and her eyes was painted sky blue, as contrary to the old Francie, that has brown eyes.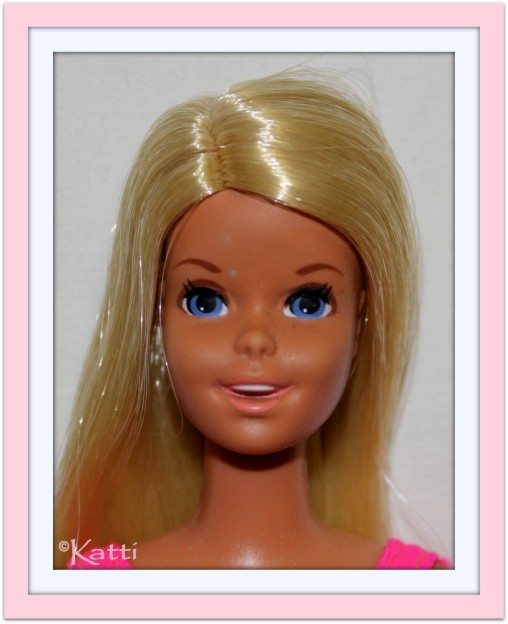 Sun Set Malibu Francie
Becky

Becky, the doll that never were. Anything never released was dubbed Byckylandish. Becky was seen in catalogs, wearing some of the fashions to be released - and she was named in one. However, the doll herself never was released. Collectors have always loved this girl with her curly flips and that darling smile and brown eyes with rooted lashes. Many have made their own interpretations of Becky, with rerooted and restyled Casey dolls. Mattel eventually decided to make up for the lost doll and made this gift set on 2008 (released for the Barbie 50th Jubilee in 2009), Becky and her Most MOD Party.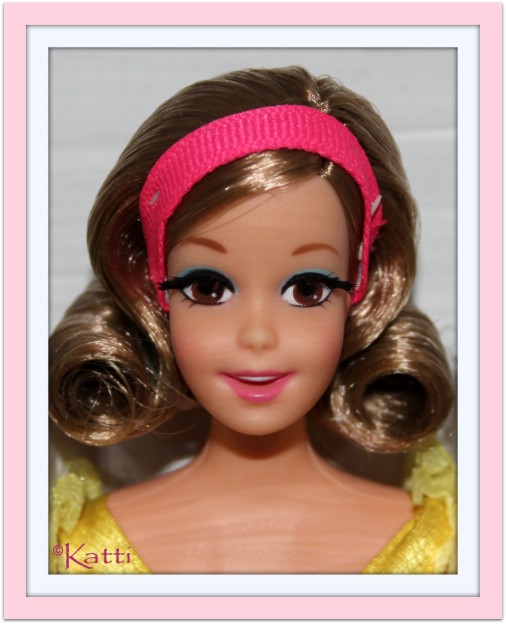 Most Mod Party Becky, 2008
Twiggy

The world's first Supermodel was Twiggy. My doll isn't the best of candidates to show off this face but her differences from Casey can clearly be seen. Twiggy has heavier makeup and shorter cut hair. I really need a better version of her but I tend to get outbid every time I try...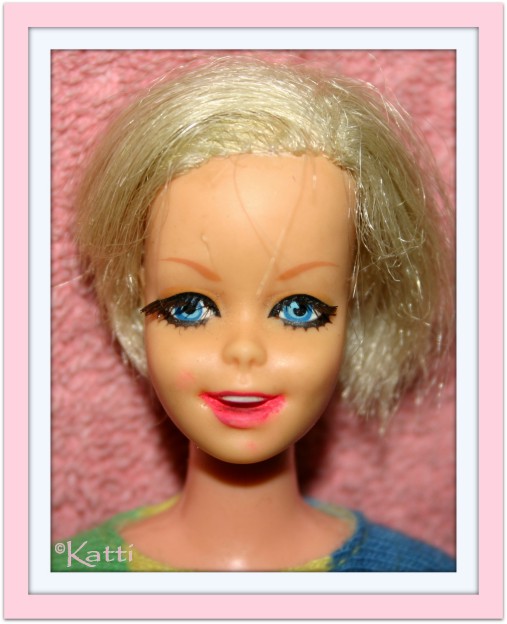 Twiggy
A weird clone doll I found was made with a regular Barbie clone body but the smiling Casey face. The doll is very sun tanned but she has blue eyes. Her hair is a dark brown. A really fun find. She is strange and her eyes point in all directions, but I like her!