In 2019 we saw some new head sculpts - again. This girl has deep dimples with her closed mouth smile. Of course her face is sculpted, so she can have teeth painted at some point. Yay! Ľubo Holík PM-d me (May 2021) and told me that Mattel had given this sculpt a name. With the release of a collector doll, Mattel usually gives a name to their sculpts and with the introduction of Helen Keller in the Inspiring Women collection this sculpt was named Violet.
Violet/'dimples'
Copyright: 2018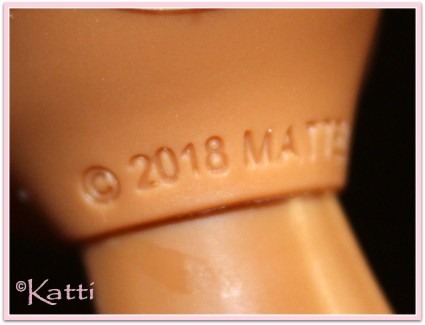 Barbie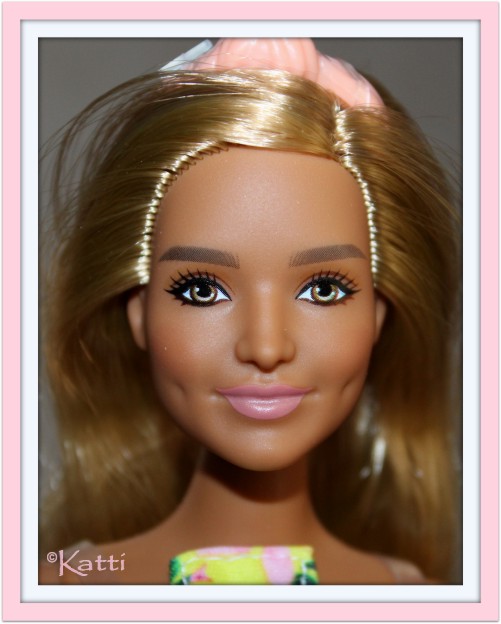 FXL59 Fashionistas 126 - 'hawaii lemon' (Curvy), 2018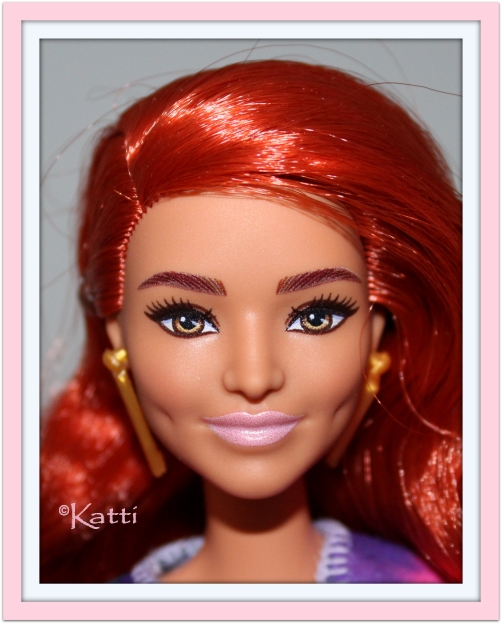 GHW55 Fashionistas 141 - 'rainbow fringes', 2019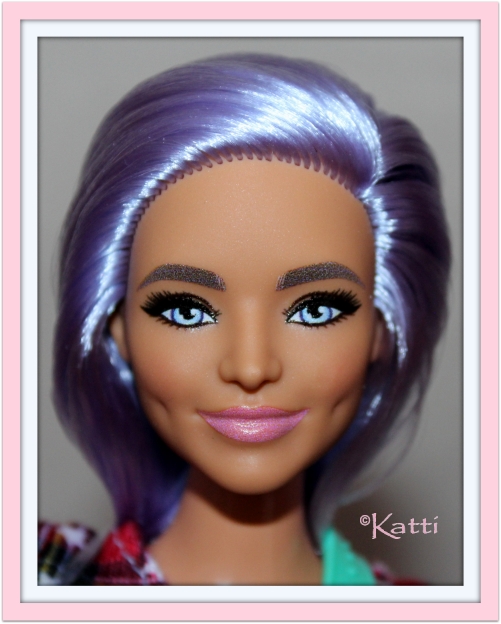 GRB49 Fashionistas 157 - red plaid w stars (Curvy), 2020
Color Reveal

One of Mattel's returning series, the Color Reveal saw a group of mermaids and one of them had this sculpt. It has a color changing feature (warm/cold) and you can change her rather bland nude look into a crazy colorful one and also change the hair color.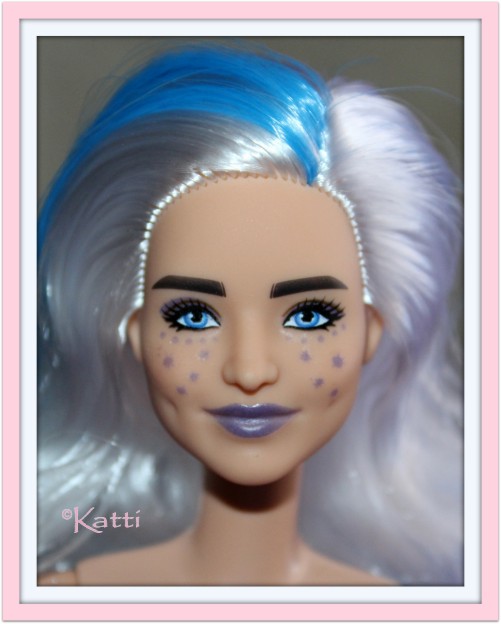 GTP43 Color Reveal Mermaid, ©2019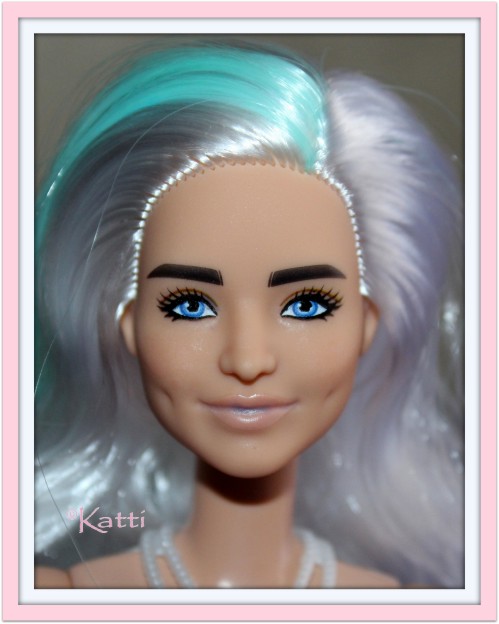 Helen Keller

Helen Keller is one of the women Mattel decided to make into a doll in their Inspiring Women series, well deserved so. I really like that Mattel also added braille to the box. This sculpt fits well with Helen's face, dimples and all.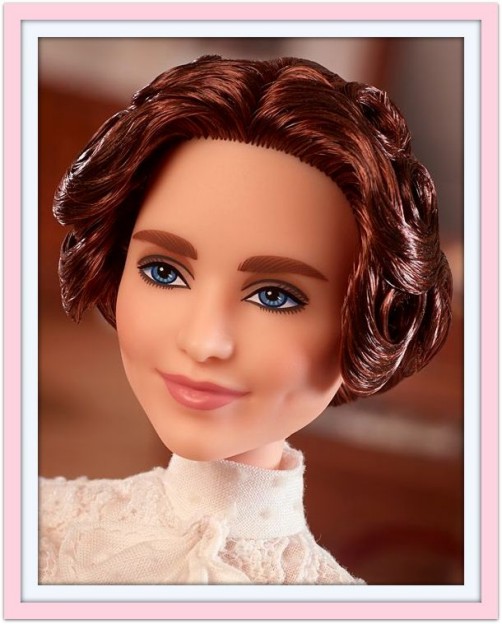 GTJ78 Helen Keller, ©2021
Inspiring Women
Mattel Stock Photo
Some other sets where this face can be found