This particular face had me stumped until I got my hands on a doll. It's yet another new sculpt from the copyright year of 2016, first seen late in 2017, in the 2018 Fashionistas series. The head is rather blown up as it first appeared on a Petite Barbie doll body. This sculpt has a big smile with a molded teeth gap. The Cheerful Check Barbie has painted teeth, but only half of the opening, so there's room for an even bigger, brighter white smile.
So far (as of January 2018) this is the only doll that has this sculpt, but I am sure more is to follow. It's getting harder and harder to name the sculpts. They can't all be called "2016 Barbie" but has to be distinguished from each other.
In 2018 Marni Senofonte designed a group of dolls, dressed in denims - and there we got a name for this sculpt: Daya - although it probably is a collector version of the same.
Barbie Daya
Copyright: 2016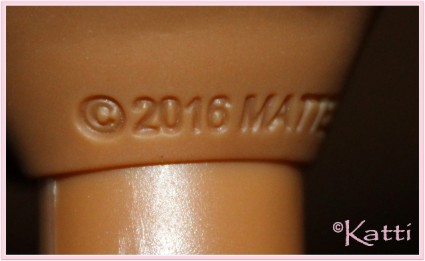 Barbie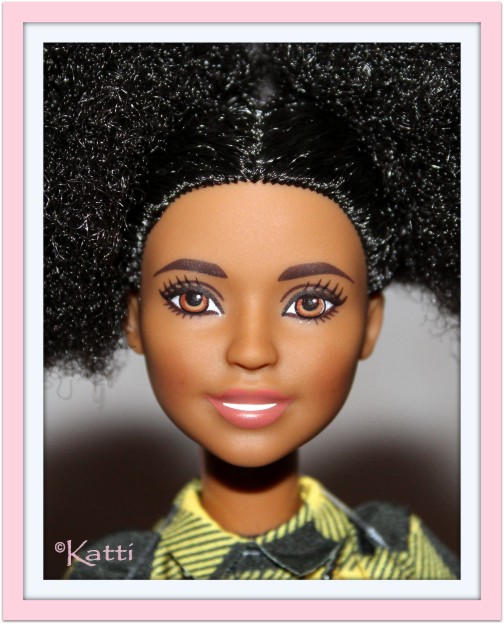 FJF45 Fashionistas 80 Cheerful Check (Petite), 2017
Barbie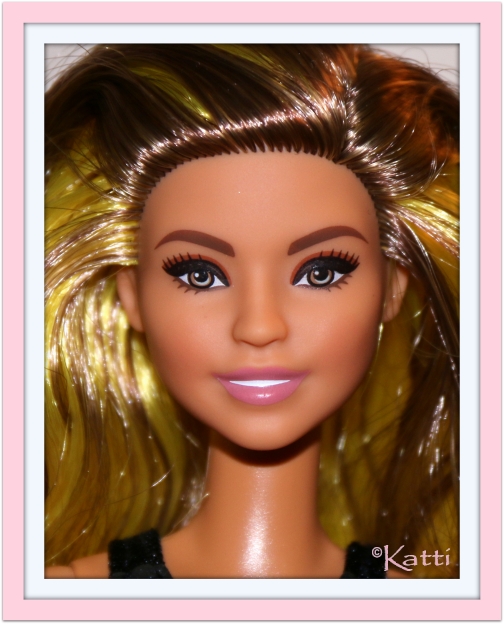 FJF47 Fashionistas 87 Rockstars Glam, 2017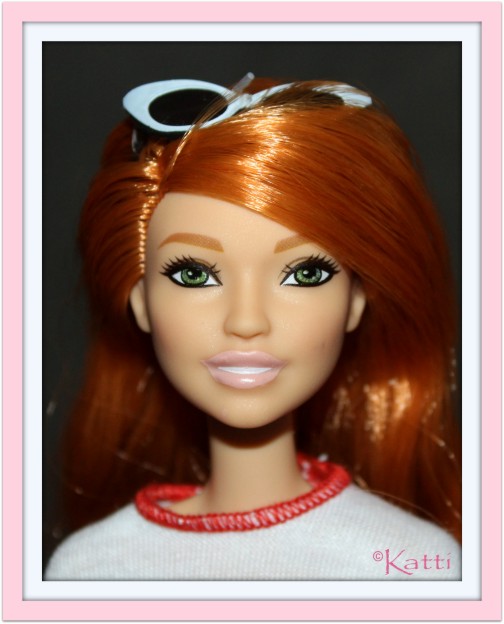 FXL55 Fashionistas 122, 2018
Marni: Daya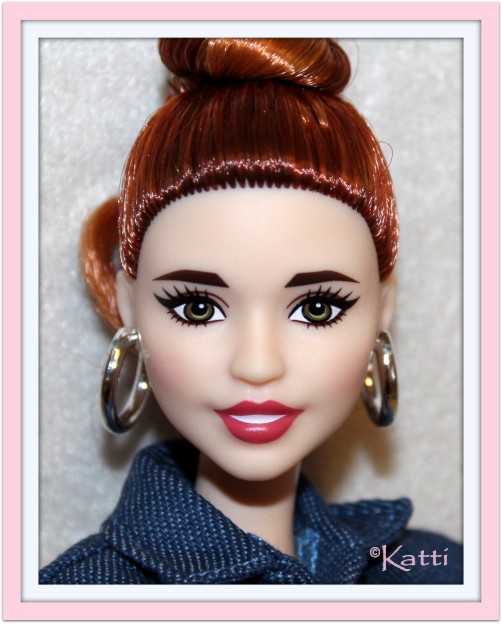 FJH76 Styled by Marni Senofonte, 2018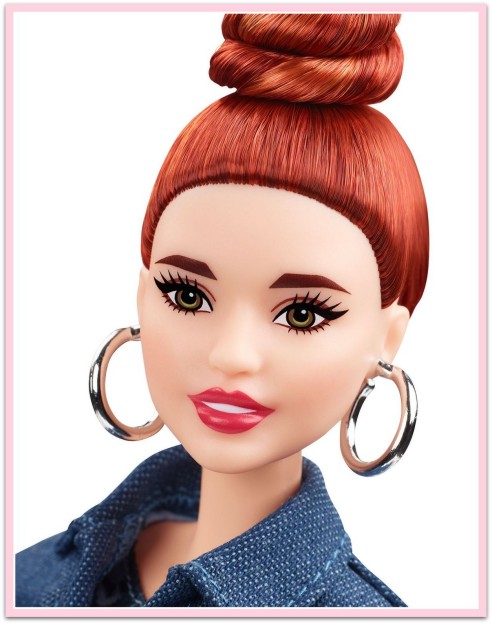 Photo by Mattel
Dreamtopia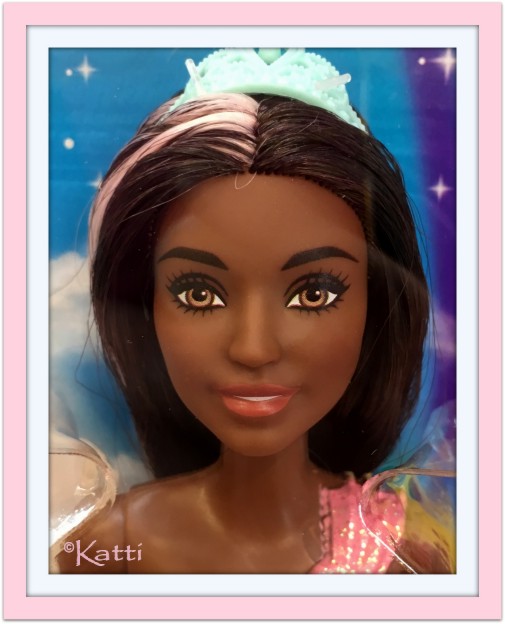 FXT16 Dreamtopia Mix'n Match Princess AA, c2018
Asst. FXT13
Photograghed in store
Color Reveal
My Mermaid has gotten her nose squashed in the box so it's flat... Poor girl. She has a color change feature in both hair and face, with cold (no color) and warm water (for the color to appear). In the "nude" photo I haven't dipped her hair, so it's still half colored, but it gets close to all blonde.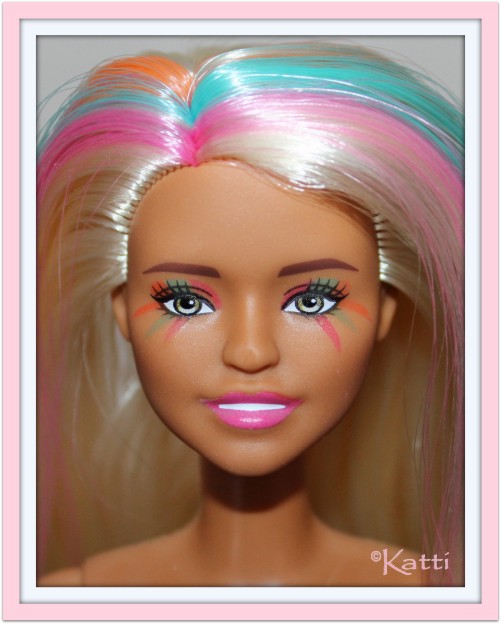 - Color Reveal Mermaid, ©2019
Asst. GTP43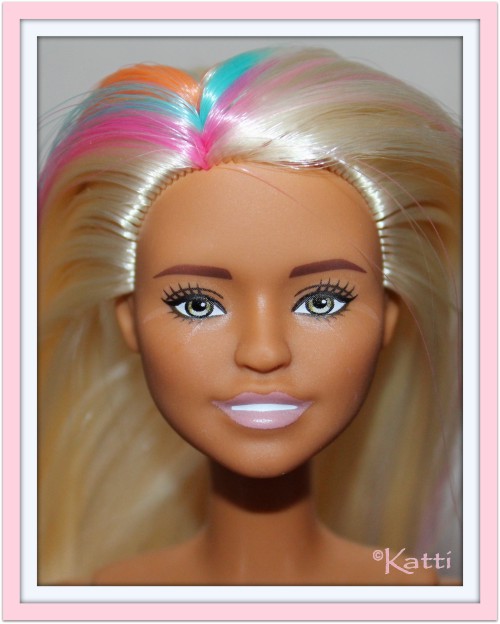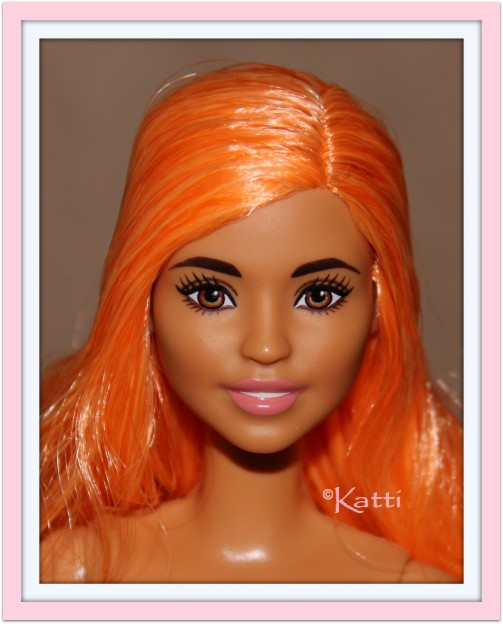 # Color Reveal Rainbow Mermaids - orange mermaid, 2021
Other sets where this face can be found