Barbie

In the early 70's, Barbie and her friends hit the beach. Sun Set Malibu was the long going name of the beach series and Barbie got a new face. This is one of my childhood dolls and one of the reasons I started collecting face as a sort of grown-up adult ;) I think the let-loose life of beach bums need Barbie to be more "happy" so she borrowed the face of Stacey for many years to come. A tanned version with painted teeth and the almost turquoise Barbie blues. Very blonde hair, rooted with a side part, long, straight and shiny. Malibu Barbie varied a lot in looks as she was made in different plants. The Japan versions all are Stacey but there has been later SuperStar versions from other plants.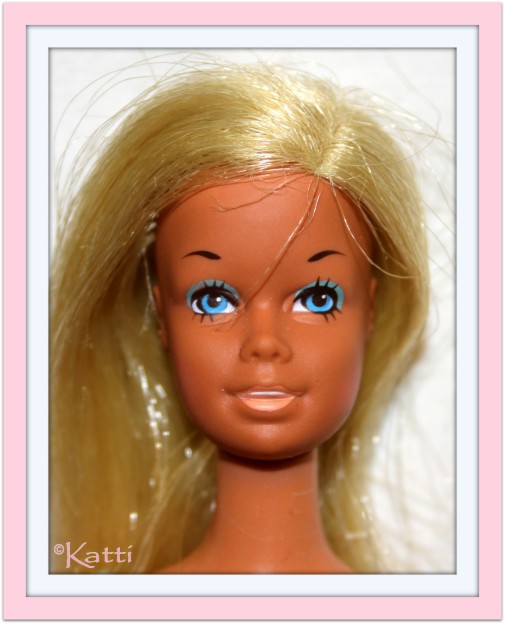 The Sun Set - Malibu Barbie 1971 - circa 76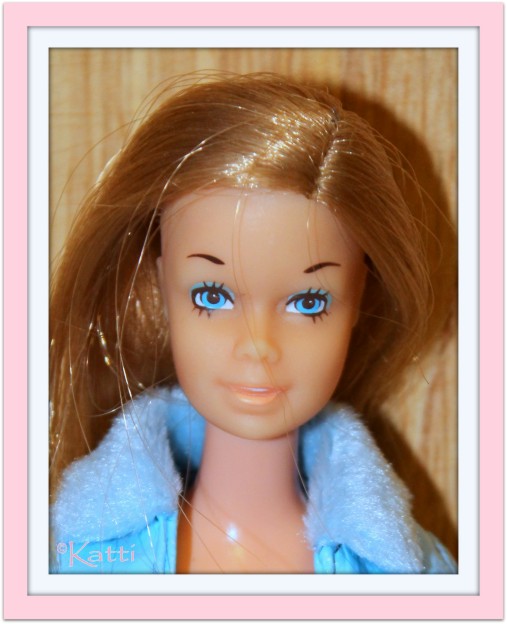 #8587 Standard Barbie, 1974
European release
Looking the same as Malibu, but with a light (often yellowed) complexion, honeycolored hair and pink standard body.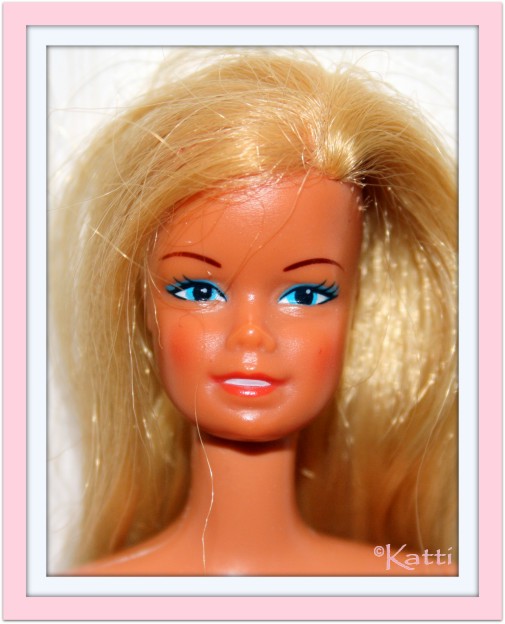 #2166 Barbie, 1977
European release, also called Speil mit Barbie in Germany
These dolls suffers from hardened plastic and the heads shrinks. Body is a tanned Malibu with PTR arms